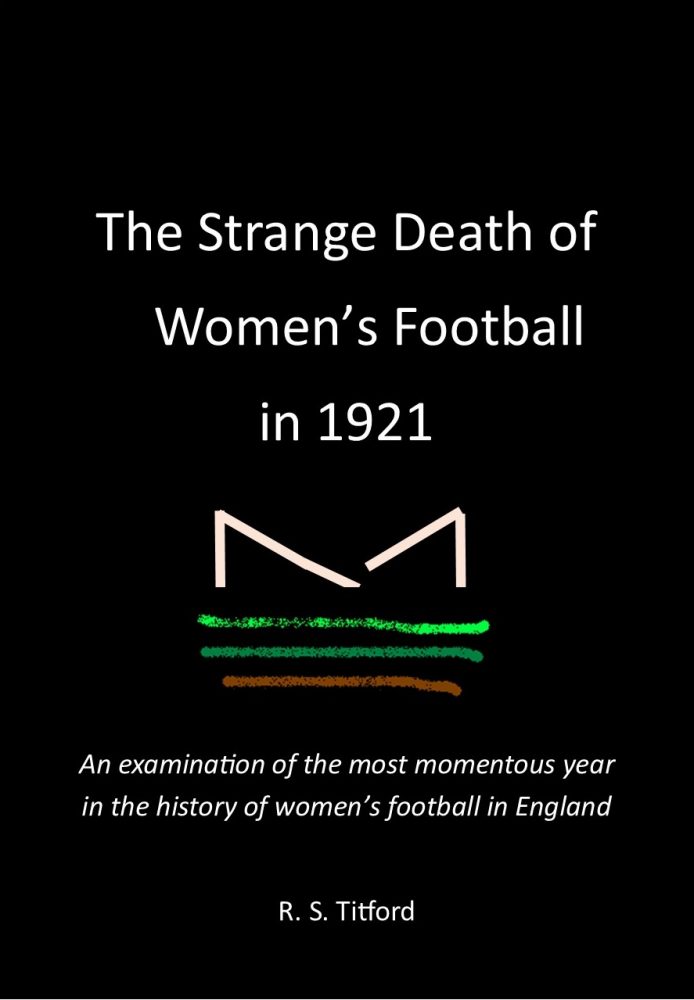 The Strange Death of Women's Football in 1921
by RS Titford
In December 1920 football played by women had caught the public imagination for the first time and thousands of spectators paid to watch matches in England. In December 1921 the Football Association effectively banned women's football by requesting its affiliated clubs and officials not to assist in the staging of such matches.
This is the story of those intervening 12 months, told largely through the medium of original, contemporary newspaper reports. It examines the statistics, the narrative of the year and the motives of key actors. The subject has been completely dominated by the extraordinary Dick, Kerr Ladies team but what of the other women's clubs playing in their shadow? How prevalent was women's football? How popular? What were its aspirations? How did Dick, Kerr Ladies aid and frustrate them?
The found data and this analysis shed significant new light, nuance and context on the controversial and ultimately despised decision to ban made by the FA and asks serious questions of received present day "wisdoms". The very recent 100th anniversary is an appropriate time to take a much closer look at the strange death of women's football in England in 1921.
126 pages, paperback