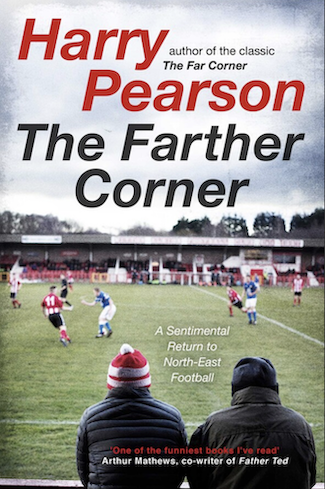 The Farther Corner – paperback
by Harry Pearson
Widely regarded as one of the best football books ever written, The Far Corner was a vivid portrait of the sport in the north-east and of the people who bring such passion to it. Now, a generation later, Harry Pearson returns to the region to discover how much things have changed – and how much they have remained the same.
In the mid-1990s, Kevin Keegan brought sporting romance and expectation of trophies to Newcastle, Sunderland moved to the Stadium of Light backed by a wealthy consortium, Middlesbrough signed one of the best Brazilians of the era and won their first major trophy – even Darlington had a former safe-cracker turned kitchen magnate in charge, promising the world.
The region even provided England's two key players in Euro 96 in Alan Shearer and Paul Gascoigne – the far corner seemed destined to become the centre of England's footballing world. But it never happened.
Using travels to and from matches in the 2018-19 season, The Farther Corner explores the changes in north-east football and society over the past 25 years. Visiting new places and some familiar ones, catching the stories, the sentiment and the sound of the supporters, locating where football now sits in the life of a region that was once proud to be what John Arlott suggested was "the hotbed of soccer", it is about love and loss and the happiness to be found eating KitKats and joking about Bobby Mimms on cold February days in coal-scented northern air.
The region may have been left behind in the Champions League stakes, but few would doubt the power of its beating heart.
Subscribers save £1     
330 pages, paperback