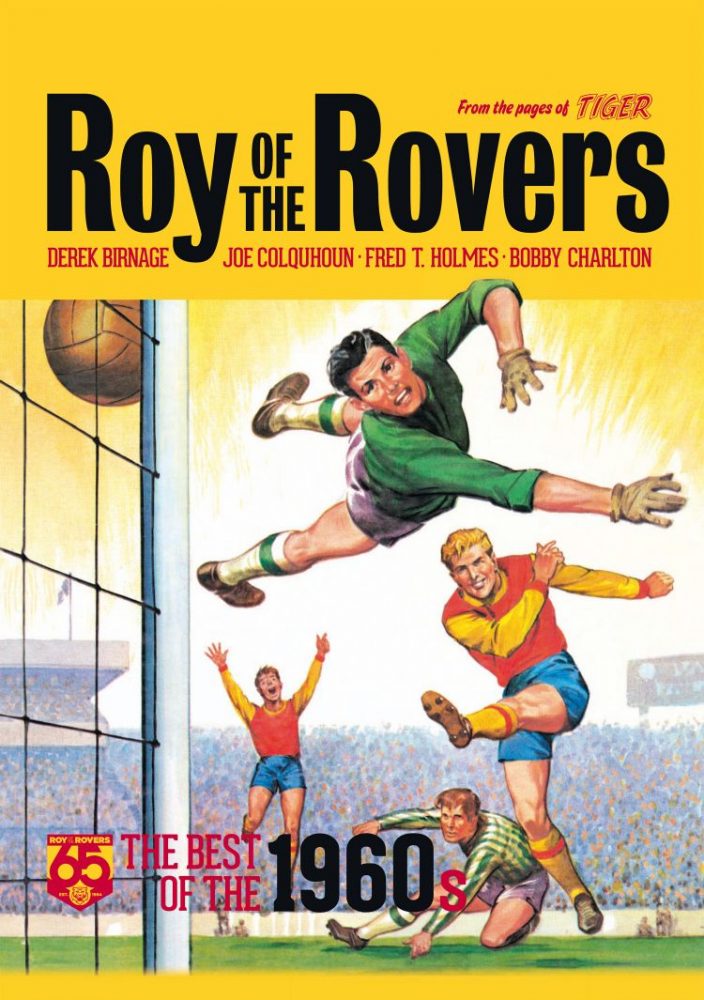 Roy of the Rovers: Best of the 1960s
by Derek Birnage, Bobby Charlton, Joe Colquhoun & Fred T Holmes
The 1960s were a defining decade for Great Britain. London became the cultural centre of the world, the Beatles dominated the charts and in 1966 England lifted the World Cup.
It was also a period of great turmoil for Melchester Rovers and their super-striker captain, Roy Race; from a saboteur within the club burning down the dressing room, an obsessed fan trying to ruin their cup run and the Rovers crash-landing on a small South American Island, the team had to face down problems which threatened their very existence.
Experience the highs and lows on and off the pitch with Roy and Melchester Rovers, brought to you by comics legend Joe Colquhoun and World Cup-winner Bobby Charlton.
Subscribers save £2
Hardback