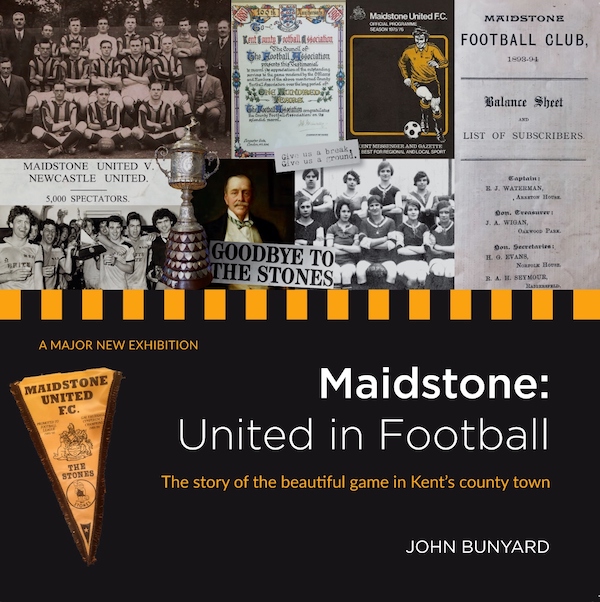 Maidstone: United in Football
by John Bunyard
The story of Maidstone football is special. The town has had a pioneering role in a number of different aspects of the game. And its representative club famously plummeted further than any in history after being ejected from the Football League, yet has since embarked on an extraordinary renaissance.
Maidstone: United in Football tells the remarkable history of football in the town, painting a vivid picture of how the game has been bringing people of diverse backgrounds together for well over a century.
A complement to the highly acclaimed exhibition of that name at Maidstone Museum, Maidstone: United in Football not only provides a lasting record. It also contains a wealth of additional material that couldn't be displayed for space reasons.
Packed with hundreds of stories and photographs, it's a great reference book, gift or souvenir for football lovers.
Author John Bunyard has written about Maidstone for WSC.
256 pages, full colour, paperback