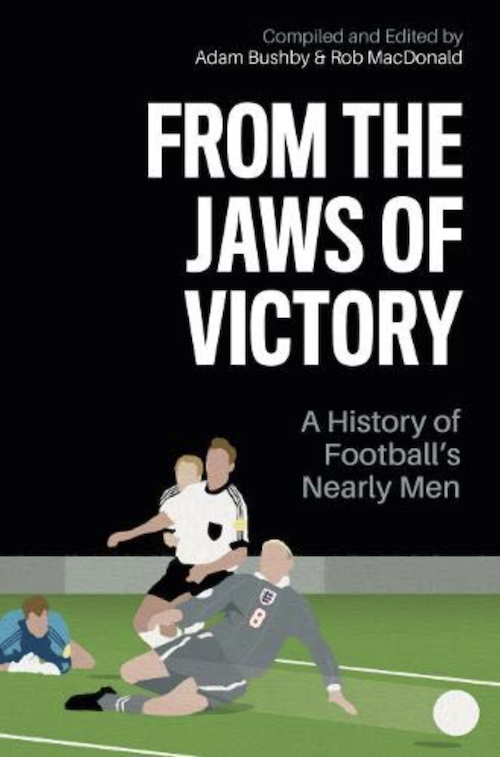 From The Jaws Of Victory
Various authors
A History of Football's Nearly Men
Through the eyes of an impressive line-up of writers, From The Jaws Of Victory pays homage to club and international sides who captivated, inspired and astounded in equal measure, only to fall short of football's biggest prizes.
The destination of these stories may be the same, but the journeys are equally glorious. The three best teams never to have won the World Cup can be found here — Hungary's Golden Squad of 1954, the Netherlands' Total Football exponents of 1974 and Brazil's celebrated 1982 vintage — along with brilliant club sides through the ages, from Bolton Wanderers, humbled in the Matthews final of 1953, to Liverpool, devastated as the Premier League slipped from their grasp in 2014.
This comprehensive history ensures that though these teams might not have their names on the trophies, their influence on the game remains undimmed.
Featuring Scott Murray, John Ashdown, Andi Thomas, Patrick Barclay, Rob MacDonald, Daniel Chapman, Adam Bushby, Rob Langham, Stuart Fuller, Daniel Storey, Richard Hall, John Brewin, Emanuel Rosu, Daniel Gray, Michael Gibbons, Giancarlo Rinaldi, Terry Duffelen, Nicky Bandini, John Nicholson, Marcela Mora y Araujo, Brooks Peck, Filipe d'Avillez and Neil Atkinson. Foreword by Barney Ronay.
Subscribers save £1
308 pages, paperback