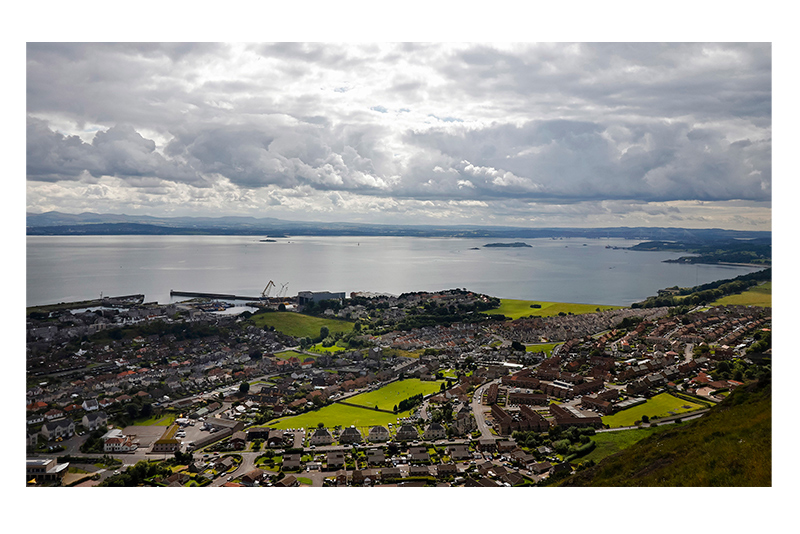 Views from The Binn
Burntisland Shipyard v Colville Park, Scottish Cup first preliminary round
Burntisland Shipyard 0-7 Colville Park, The Recreation Ground, Scottish Cup first preliminary round, 12/08/2017
The early stages of a Scottish Cup tie get underway, as viewed from The Binn – a 600-foot-high volcanic plug that overlooks the town. In the distance to the right, the Forth Bridge, opened in 1890 and now a UNESCO World Heritage Site, carries trains across the Firth of Forth.
Photo by Paul Thompson. "Burntisland is a town in Fife, with a population of approximately 6,600, and two football teams. A 600-foot high hill overlooking a football ground makes a very good vantage point. The relationship of ground to town, and town to landscape (in this case the Firth of Forth), opens up in front of you. On a pre-match recce to The Binn the weather was dull and overcast. Just after 3pm the clouds parted as if by magic."
All images printed on stunning Hahnemühle fine art paper.
Standard options will be shipped within ten working days as they are made to order.
Premium option comes with a 40mm white border which is signed by the photographer. Please allow up to four weeks for delivery of this option as it is made to order and hand-signed.
UK delivery only