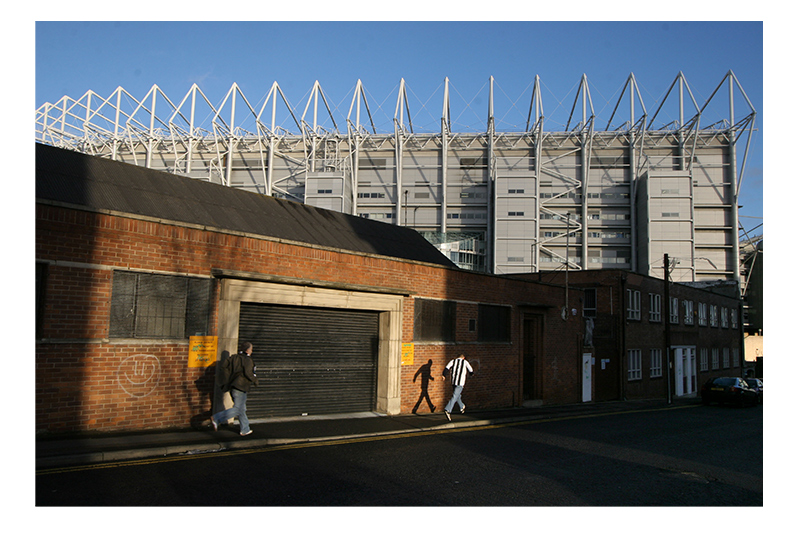 Running late
Newcastle United v Watford, Premier League
Newcastle United 2-1 Watford, St James Park, Premier League, 16/12/2006
A couple of home supporters rush through the back streets of Newcastle towards the looming stands of St James' Park, hoping to get there in time to watch their team take on newly promoted Watford.
Photo by Colin McPherson. "One of the themes running through my work is to focus on supporters going to the game. I love the atmosphere and energy outside grounds and stadiums and often spend as much as two hours in the lead-up to kick-off exploring the perimeter and photographing spectators making their way towards the turnstiles, some at a leisurely pace, some obviously running late for the start of the match."
All images printed on stunning Hahnemühle fine art paper.
Standard options will be shipped within ten working days as they are made to order.
Premium option comes with a 40mm white border which is signed by the photographer. Please allow up to four weeks for delivery of this option as it is made to order and hand-signed.
UK delivery only