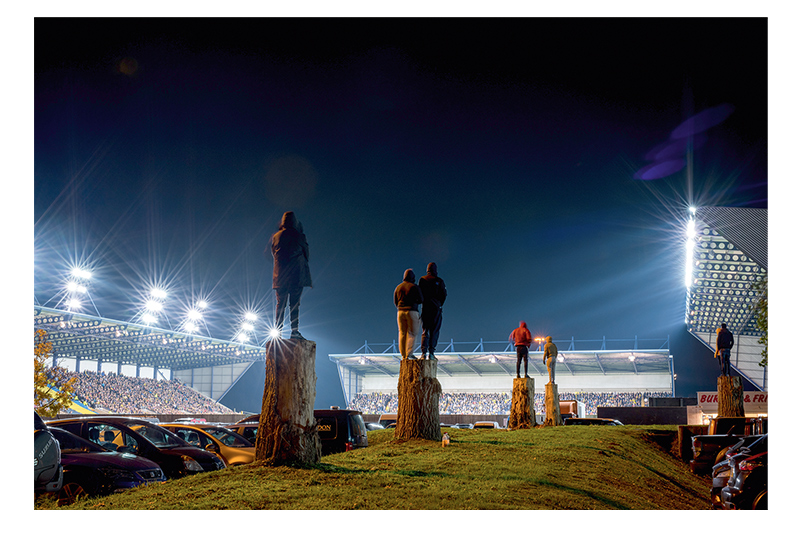 Stumping up
Oxford United v Sunderland, League Cup fourth round
Oxford United 1-1 Sunderland, Kassam Stadium, League Cup fourth round, 29/10/2019
Fans who have clambered up tree stumps balance precariously while watching Oxford United take on Sunderland. The Kassam Stadium has been Oxford's home since 2001, when they moved from the Manor Ground where they had played for 76 years.
Photo by Simon Gill
All images printed on stunning Hahnemühle fine art paper.
Standard options will be shipped within ten working days as they are made to order.
Premium option comes with a 40mm white border which is signed by the photographer. Please allow up to four weeks for delivery of this option as it is made to order and hand-signed.
UK delivery only