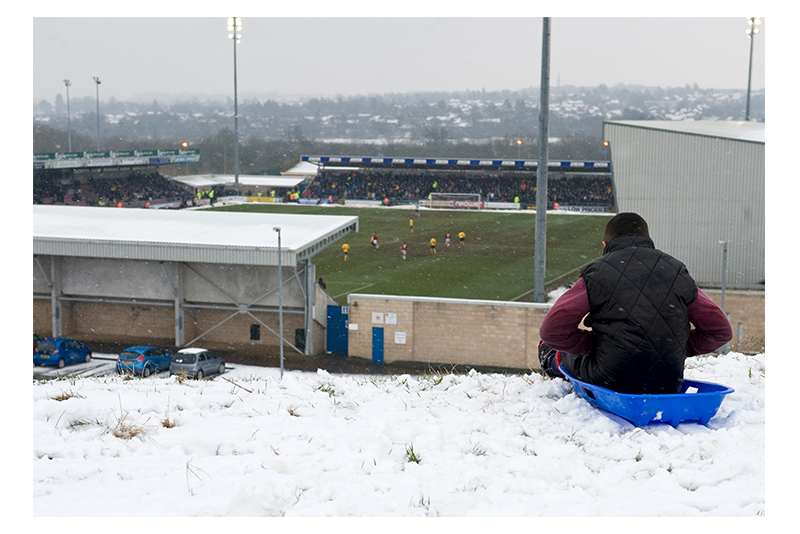 Snow day
Northampton Town v Oxford United, League Two 
Northampton Town 1-0 Oxford United, Sixfields, League Two, 23/03/2013
As the long British winter continues, a local sledger takes advantage of his elevated position outside Northampton's Sixfields to catch a bit of the match – presumably before hurtling down the hill.
Photo by Simon Gill
All images printed on stunning Hahnemühle fine art paper.
Standard options will be shipped within ten working days as they are made to order.
Premium option comes with a 40mm white border which is signed by the photographer. Please allow up to four weeks for delivery of this option as it is made to order and hand-signed.
UK delivery only