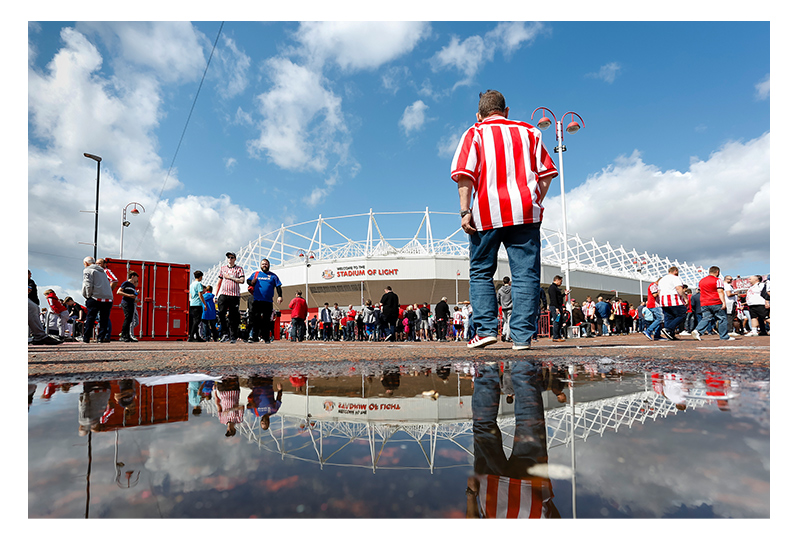 Reflected glory
Sunderland v Portsmouth, League One
Sunderland 2-1 Portsmouth, Stadium of Light, League One, 17/08/2019
A fan is reflected in a puddle approaching the Stadium of Light, which was built on the site of the former Monkwearmouth Colliery and replaced Roker Park as Sunderland's home in 1997. Since then it has hosted league games in the top three tiers, as well as England matches.
Photo by Paul Thompson. "I like the rhythms and ritual of a match day. The fan walking towards the Stadium of Light has (to me) the look of a supplicant approaching a cathedral. More in hope than expectation maybe, but making the journey nevertheless."
All images printed on stunning Hahnemühle fine art paper.
Standard options will be shipped within ten working days as they are made to order.
Premium option comes with a 40mm white border which is signed by the photographer. Please allow up to four weeks for delivery of this option as it is made to order and hand-signed.
UK delivery only