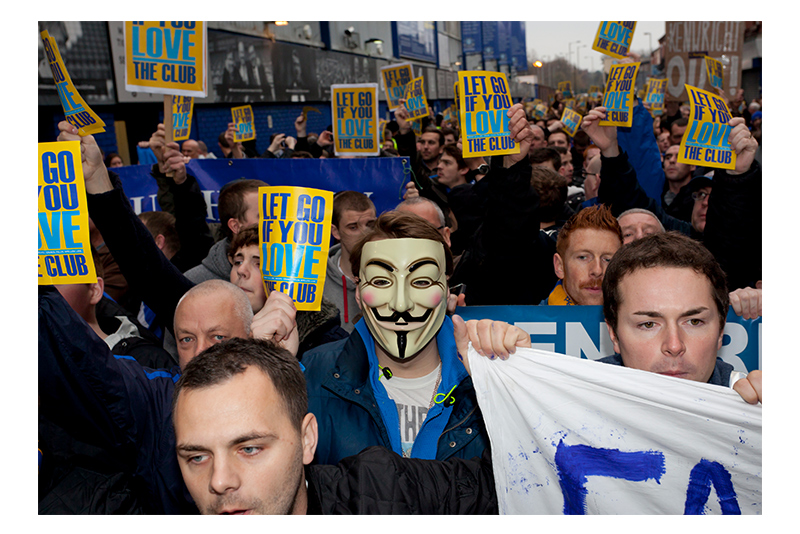 On the march
Everton v Wolves, Premier League
Everton 2-1 Wolves, Goodison Park, Premier League, 19/11/2011
Before their Premier League clash, Everton fans' group The Blue Union set off on a march through the streets of Liverpool. With placards, banners and even the appearance of a Guy Fawkes mask, the supporters were protesting against club owner Bill Kenwright, demanding that he step down.
Photo by Paul Thompson. "Ownership of football clubs by the wrong people is a big issue in English football. Everton fans were unhappy that lifelong fan Bill Kenwright didn't have deep enough pockets to enable them to compete at the top of the Premier League. Be careful what you wish for."
All images printed on stunning Hahnemühle fine art paper.
Standard options will be shipped within ten working days as they are made to order.
Premium option comes with a 40mm white border which is signed by the photographer. Please allow up to four weeks for delivery of this option as it is made to order and hand-signed.
UK delivery only