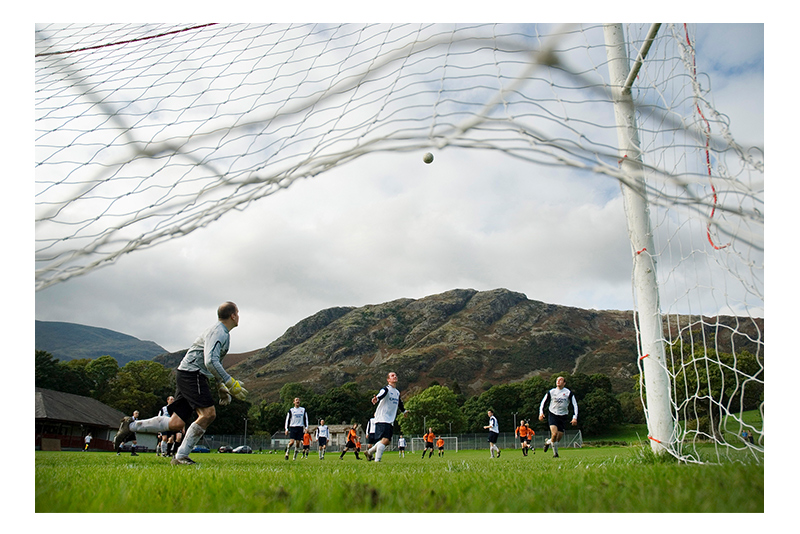 Chasing the high ball
Coniston v Penrith, Westmorland League
Coniston 0-0 Penrith, Shepherds Bridge, Westmorland League, 20/09/2008
Nestled among the mountains and valleys of the Lake District, Coniston AFC play their football at the Coniston Sports and Social Centre, providing a stunning backdrop to even the most agricultural of playing styles.
Photo by Paul Thompson. "I'm interested in relationships. The relationship between football clubs and fans, between clubs and their communities, and between clubs and the landscape. The challenge is to reduce these relationships to two dimensions, in a visually interesting way. Luckily for me, a player hoofed the ball into the perfect spot just below the net from my ground-level viewpoint, forming an almost perfect triangle with the players watching the ball."
All images printed on stunning Hahnemühle fine art paper.
Standard options will be shipped within ten working days as they are made to order.
Premium option comes with a 40mm white border which is signed by the photographer. Please allow up to four weeks for delivery of this option as it is made to order and hand-signed.
UK delivery only