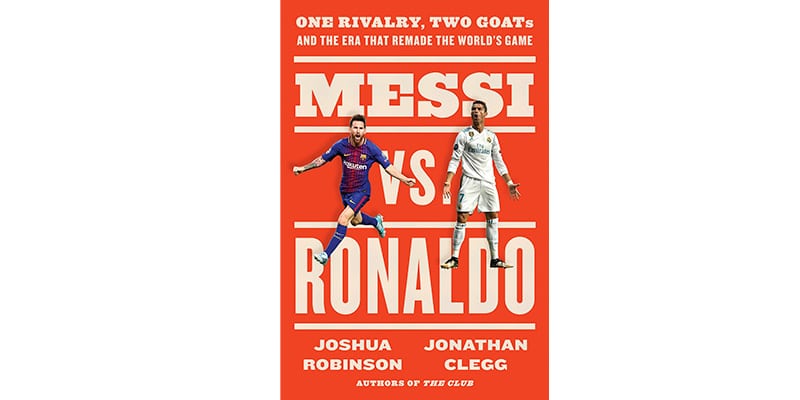 Mariner Books, £25
Reviewed by Jonathan O'Brien
From WSC 427, January 2023
Buy the book
With amusing irony, Messi vs Ronaldo is hitting the shelves just as Cristiano Ronaldo's second act at Manchester United is ending in an embarrassing fireball of blame-spreading and self-owning, his abilities having declined to the point where Fred outranks him for shot accuracy this season. Lionel Messi, meanwhile, has been becalmed in Ligue 1 for 18 months, with his many worshippers hoping against hope that he can pull one last big triumph out of the bag, either in Qatar or in the Champions League. Both men are very close to the end, giving this book a somewhat valedictory feel.
But at least it's a worthwhile read. Written by a pair of Wall Street Journal reporters, Messi vs Ronaldo mercifully refrains from systematically going through their two careers season by season in a blur of goals and records. Instead, the emphasis is on the personal, drawing heavily on interviews with individuals who had ringside seats for both players' rise to the top. The American perspectives of the authors are sometimes too noticeable – Walter Smith is referred to merely as "one of Ferguson's assistant coaches from outside Glasgow", Clive Tyldesley described as "an announcer" – but the writing is strong and detailed overall.
The book's overriding theme is how their career arcs personified the radical transformation of football from a mere sport into a formidable tool of global soft power, which means lots of material about the behind-the-scenes machinations that powered their careers. In the summer of 2008, as Real Madrid try to unsettle Ronaldo at United by planting stories in the press, an outraged Alex Ferguson tells him: "If I do that [cave in to their tactics], all my honour's gone, everything's gone for me, and I don't care if you have to sit in the stands… I will not let you leave this year."
There's also a very good analysis of how Messi's final contract at Barcelona effectively broke the entire club, as its gargantuan wage terms tipped the numbers over into 110 per cent of the organisation's revenue. When he eventually lands at PSG, they make an optimistic attempt to turn him into a fashion plate, adding Christian Dior as a partner and making Messi "trade his jean shorts for cashmere coats and tailored trousers".
At certain points, admittedly, excessive space is expended on sub-plots which seem to little genuine relevance: there are pages and pages about how Florentino Pérez assembled the galácticos, a project that was already entering its death spiral when Ronaldo first left Sporting for England in 2003 and Messi was still 18 months away from a competitive debut.
You might wonder what more there is to say about a rivalry chronicled so exhaustingly over the years that surely even its protagonists are weary of it by now. But provided you're not already sick of the sight of both of these people, this is an intelligent and readable account of how they became simply too big to fail.
This article first appeared in WSC 427, January 2023. Subscribers get free access to the complete WSC digital archive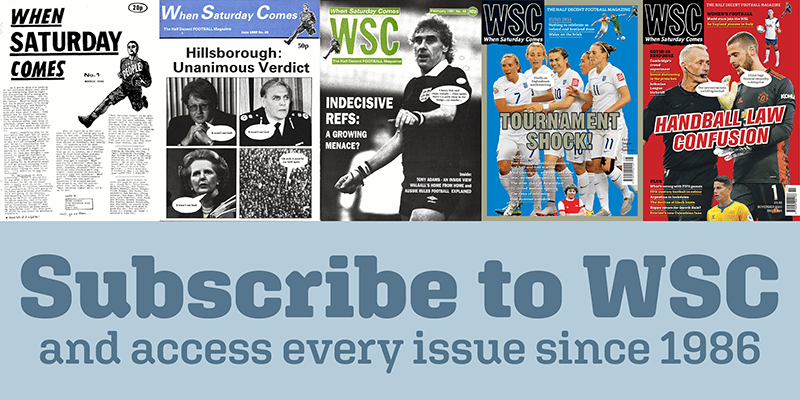 Tags: Cristiano Ronaldo, Lionel Messi