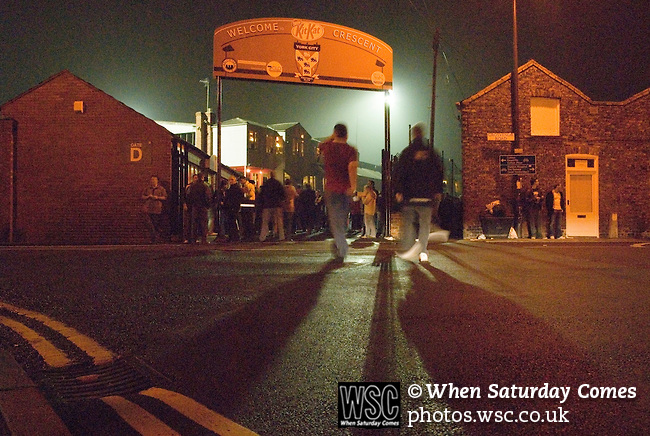 Disastrous former manager Jackie McNamara is now chief executive, while early performances under Mills have hardly been an improvement
28 October ~ Upon returning to the highest point of the non-League pyramid since 1991, Sutton United would have earmarked the trip away to freshly relegated York City as one of the nearest chances the National League offers to emulate their glorious FA Cup scalping of then holders Coventry City in 1988. But it is not yet November and they will be bitterly disappointed if they come away from Bootham Crescent with nothing when they visit on Saturday.
They have already dusted off Tranmere Rovers while the Minstermen have been getting national media coverage for the scale of their organisational dysfunction. Following a calamitous run that ended in comfortable relegation last term, York have simply picked up where they left off this season and hover just above the drop zone.
The nadir arguably arrived earlier this month away at neighbours and winless basement dwellers Guiseley. A rare away goal provided an early lead before four goals flew in from the home side to give them a three- goal lead with 30 minutes gone.
The floodlights then went, leaving half of the 700 travelling supporters baying for an abandonment, while the others wanted the lights back on mainly so Guiseley could get what was to be a well-deserved first victory of the season. The lights returned and the game finished 6-1.
Following the humiliation, York boss Jackie McNamara issued a statement saying he would step down if a positive result was not achieved in the next match away to Braintree Town. That ended 1-1 and he duly resigned, only to be reappointed instantaneously as caretaker manager, responsible for helping choose his own successor.
McNamara was then photographed in a hotel outside York with chairman Jason McGill and former boss Gary Mills, newly departed from Wrexham. Mills' return was announced days later as was the fact that McNamara was remaining with the club as chief executive.
What McNamara's role entails remains unclear, as do the reasons for the unwavering loyalty to a manager whose tenure of less than a year was nothing short of catastrophic. Such has been the speculation that the club felt they needed to announce publicly that McNamara has no personal financial stake in York City.
Mills will get support from the fans due to his success in lifting the club out of their last non-League purgatory in 2012. But his task is huge. Curzon Ashton of the National League North put York out of the FA Cup in Mills' first game and points were squandered at home to Chester via the tried and tested formula of conceding late on.
Many fans, including BBC commentator Guy Mowbray, have joked the club have reached the lowest point in their history. Watching the team at present, even that view is optimistic. Sutton, on the other hand, are looking up rather than down and they may not have to travel to Bootham Crescent again next season. Greg Norman
Top photo by Paul Thompson/WSC Photography: Fans arrive at Bootham Crescent to watch York City against Cambridge United in 2006