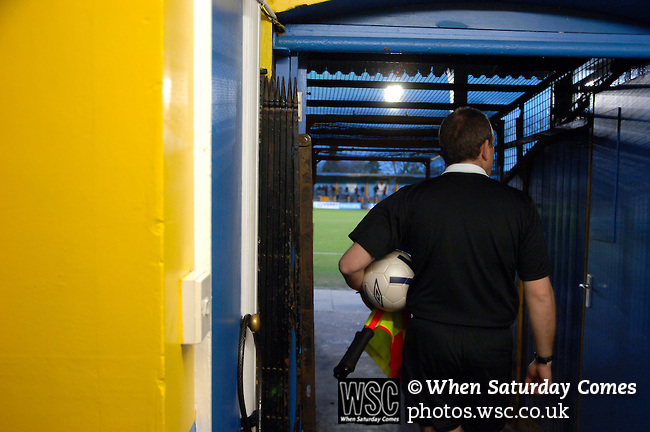 6 February ~ If my school PE teacher had wanted to inspire and motivate me he couldn't have done a better job. When I asked to join the referee's class being arranged for the First XI players he made a derogatory comment and laughed in my face. That was in 1965. A year ago, returning late from an assessing assignment, I decided that 2015-16 would by my last season.
The persistence needed to get on to that initial ref's course had led me into a 51-year career that became a way of life. Starting at school and the local Sunday League I refereed for 30 straight seasons, rarely missing a weekend. I served time on the Welsh League and was known as "the Cockney ref" in the Rhondda because of my Home Counties accent. I spent four years on the Northern Premier League, being informed that I looked like "an effing bog brush" at Matlock Town.
However most of my football was at county and local level on behalf of seven County FAs as I moved around the country with my job. I refereed teams of coal miners, policemen, teachers and dockers, plus in the long-gone days of factory teams, players engaged in making steel, glue, crisps, paper and chocolate. In 1988, while still active as a referee I became a Referee Instructor, now known as an FA Referee Tutor. In 1996 a chronic calf injury and contact lens-induced migraine helped me decide that my days in the middle were over, but off the field my career continued to flourish.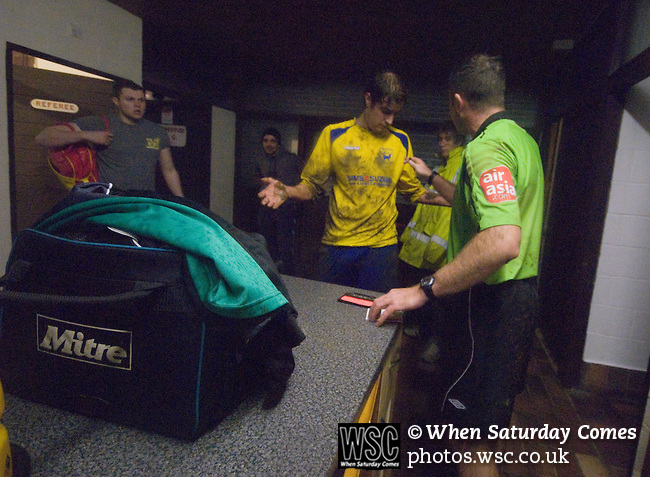 My final season in refereeing began early. In July I went on an FA course at Warwick University to help equip me to run new-style, practical, skills-based training. I came away fired up, sunburnt and pondering the fact that, during the role plays, I had both taken and saved the first penalty kicks of my life.
I had always incorporated practical elements into my courses even if in the early days it was whistle-blowing practice in pub car-parks. Now we had a bespoke course to support a radical change in the way referee training was supposed to happen. Within a few days I was trying it all out on a women-only referee course for my County FA. For a decade and more we have had no shortage of referee candidates.
However the once typical retiring local player who wants to "put something back" has become a rarity. Now the vast majority of trainee referees are aged 14 to 16. On each of the five new courses I ran this season it was great to see the young candidates take on board the adult skills ("assertiveness!") and techniques ("eye contact!") of refereeing match control.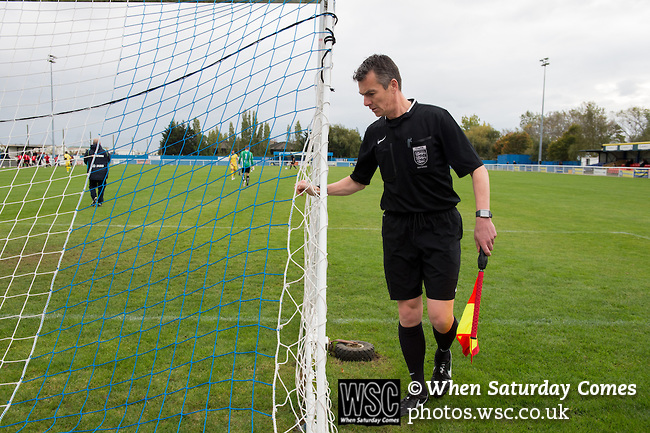 These skills are appraised in an on-field exercise on the final afternoon. It is bizarre therefore to reflect that the FA now directs us to send out these trainees to take charge of a minimum of five real games without ensuring that they have a thorough grounding in the Laws of the Game (and hence without an official county referee's badge).
Candidates are now only tested on the Laws when they return for an exchange of experience workshop some four months after their training. Whichever FA committee approved this certainly did not ask the likes of me for a view, which of course was not a new experience. Anyone engaged in grassroots football will have views about the FA and those of us in refereeing are no exception. There have been many improvements, such as this season's new course, a well-developed and supported refereeing pathway into semi-professional football and even, where positively embraced, the Respect programme.
But in recent years FA cutbacks (the price of the new Wembley?) and the chaotic goings on in the FA refereeing department have taken their toll. Above all else, our governing body has only recently woken up to the spectacular decline in adult local football. There are now only three sparsely populated Saturday leagues left in my county and my local Sunday league currently has just six clubs and looks likely to fold, as others have already done. Very few of the under-16 and under-18 players that populate the vast and relatively well-resourced empire that is youth football go on to play in local grassroots leagues.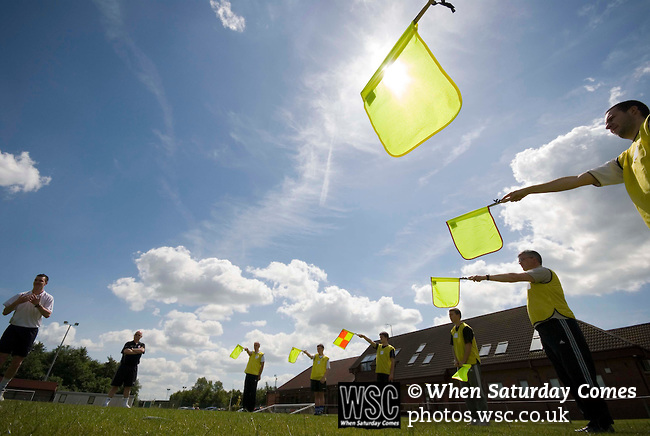 So, in steady rain on a Sunday just before Christmas, I assessed a referee in a match played on an uneven bog of a pitch that was poorly marked out and had no changing rooms. The players got ready in their cars and left their kit bags on the touchline. The game was quite often physical and at times confrontational. The aspiring referee managed to keep a lid on it all, which allowed the occasional moments of skill to illuminate the grey morning.
At the end everyone seemed happy enough apart from a poor guy who had injured his knee in the first half and had lain off the pitch in the mud waiting to be helped to his car. On the way home I reflected on how little had changed since I refereed at this level in the 1970s. Can the FA's strategy for "hubs" of artificial pitches really save the day?
As a final season, 2015-16 had many highlights. One came on a roasting day in September when I watched a young and puny-looking referee take charge of a difficult game in which the away players made a concerted attempt to bully him. It was good to see him resist this but then, as he backed off from a free-kick in the approved manner, he was "accidentally" tripped by one of his loudest critics. Jumping to his feet the ref showed an immediate red card, prompting further outrage.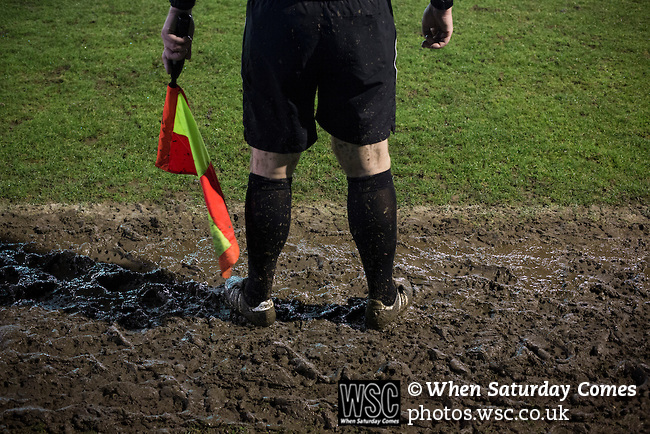 After the game I was accosted by the away manager who felt that the referee was "an utter disgrace" – I disagreed ("assertiveness!" – not even assessors are immune from confrontation). Gratifyingly the young man was promoted at the end of the season and took charge of a County FA Cup final.
Refereeing can be demanding, even unpleasant, but on a good day it is satisfying, maybe character forming, and the camaraderie is second to none. I shall miss the company of fellow referees. Without wishing to echo Robbie Savage, it is only people who have refereed that truly know what refereeing is.
When I began to tell people of my intention to retire none really believed me. I wanted to depart while still enjoying the involvement and having the capabilities to do it to a standard I was reasonably happy with. On an Arctic night in February I turned blue watching a game on an ice-bound surface that only the referee really thought playable. I asked myself if I truly wanted to be there and answered that I did. Nonetheless I was not alone in being grateful when time was called after 34 minutes.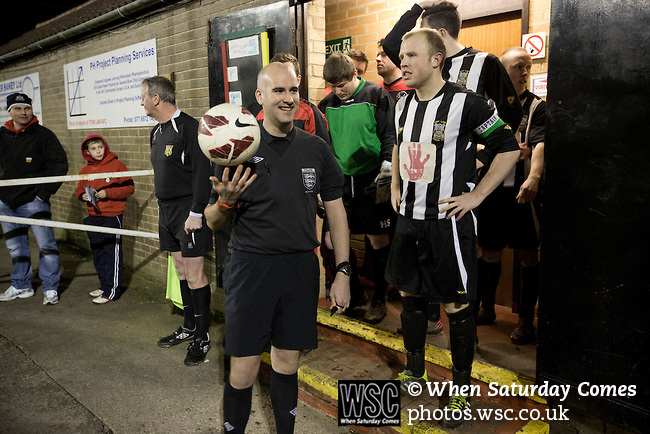 A certificate from the Referees Committee, a trophy and a signed Luton shirt from my local Referees Society, a standing ovation and an FA medal at a League Association meeting, lots of kind words, expressions of regret and handshakes, have all marked my impending retirement. Soon I shall be turning in my County FA tracksuits, my FA Tutor's licence, my £12 charity shop assessor's suit, my League and County FA ties and the stewardship of my Referees Association's website.
Swathes of free time will open up in September and I will resist following Luton away. Perhaps I shall do some studying or maybe I won't. Frankly it won't matter. Whatever I do, wherever I am, whoever I am with, I will always be a referee. All thanks to Mr Edwards, the PE teacher with the nice line in encouragement and inspiration. Roy Williams
The annual WSC writers' competition was set up in memory of contributor David Wangerin. Entrants are invited to submit an article of between 800 and 1,500 words, about any aspect of the 2016-17 football season. The award was David's idea and he requested that it should only be open to amateur writers, ie those who don't make their living from writing. The closing date for submissions is Monday, June 5 2017 and there will be a cash prize of £250 for the winner. Send entries by email to writers.competition@wsc.co.uk. You can find more details and other past winners here
This article was first published in WSC 353, July 2016
All photos by Simon Gill/Paul Thompson/Colin McPherson via WSC Photos. Click on the pictures for full captions