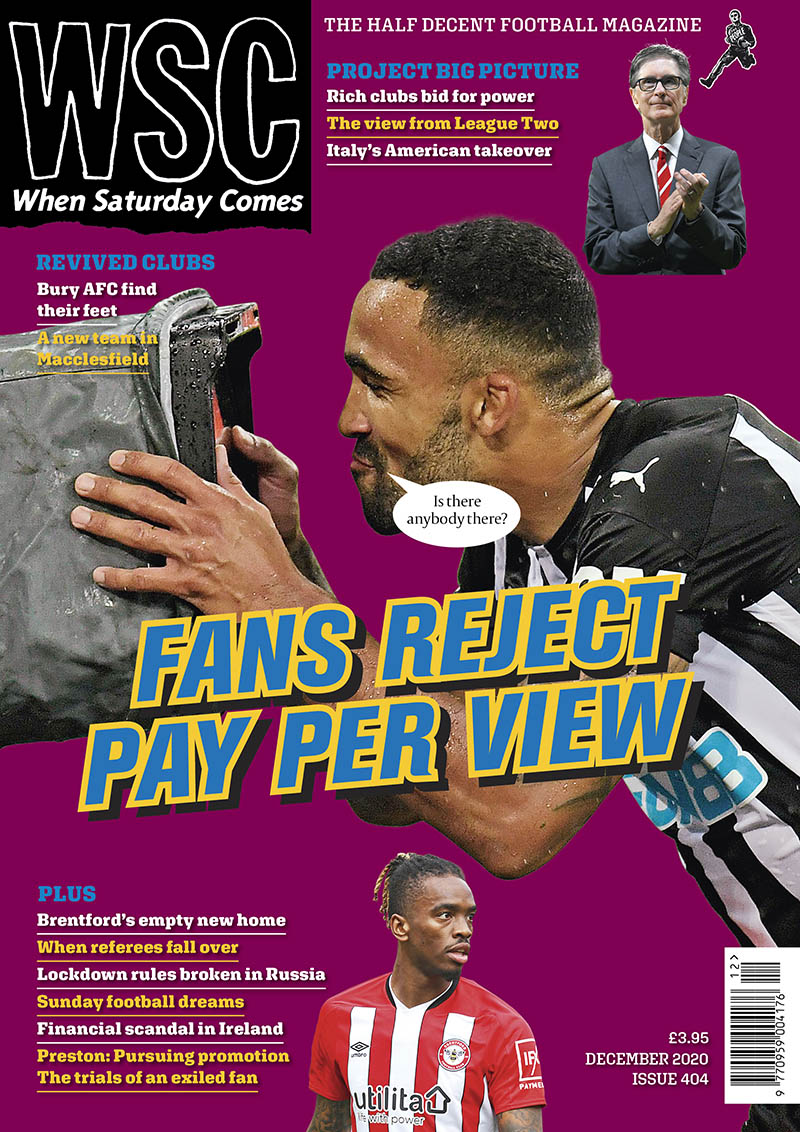 December issue available now online and in store
The new WSC is out now available from all good newsagents or to order now from the WSC shop with free UK delivery.
Inside
Project Big Picture: Rich clubs bid for power | The view from League Two | Italy's American takeover
Revived clubs: Bury AFC find their feet | A new team in Macclesfield
Plus
Brentford's empty new home | When referees fall over | Lockdown rules broken in Russia | Sunday football dreams | Financial scandal in Ireland | Preston: Pursuing promotion & the trials of an exiled fan | Robinho's return cut short | Fans stand up to pay-per-view | Futsal on the brink | Birmingham women go backwards | Matchday at Hucknall Town | Focus on Jimmy Case | A disputed 1910-11 table
Picture this Perspectives on Project Big Picture
"There are no good billionaires," said the comedian Frankie Boyle in 2018. A little under 3,000 billionaires now own more wealth than 60 per cent of the world's population. They did not get that wealth by being benevolent people. One of them, John W Henry, investor and owner, among numerous other enterprises, of Liverpool Football Club is the originator of Project Big Picture, now the subject of furious discussion in football circles. Henry, it need hardly be said, shares no common interest with the average supporter.
Buy now to read the full article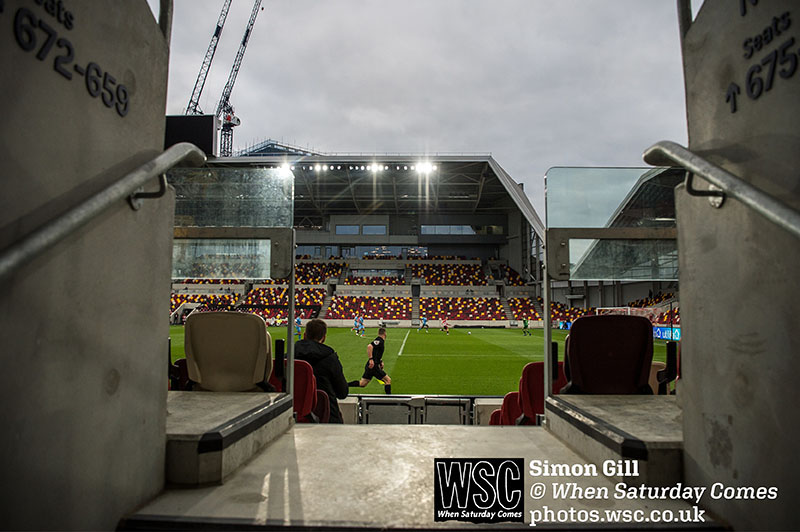 Brentford 2-0 Coventry City A new stadium with no fans
There's a poignant disconnect between the brochure imagery of property developers Willmott Dixon, responsible for Brentford's new 17,250-capacity stadium, and the reality this October day. Their website features a utopian sunlit tableau of the Community Stadium, a pedestrianised area in which a cross-section of socially non-distanced west Londoners dine at a cafe, accompany their children on their tricycles, eat ice cream, head for nearby shops or even into the stadium itself as if attending a business seminar therein, while an older woman with her husband simply stares up at the sun, grateful that it has shone blessings on the Bees below. The reality, however, is a short, bleak walk on a cold, overcast afternoon through uncompleted apartments shrouded in scaffolding and blue tarpaulin, a walkway deserted except for a lonely silver team coach which has ferried Coventry City's players and staff to the ground.
Buy now to read the full article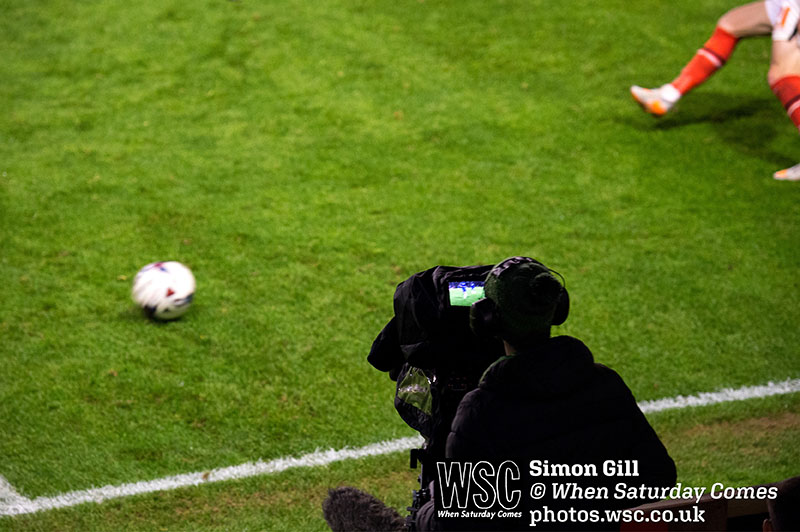 Food chain Charities benefit from PPV backlash
The fightback against pay-per-view came from small beginnings. "There were a couple of Newcastle fans who saw the news about pay-perview and just sort of exploded on Twitter," explains Stuart Latimer, spokesperson for the NUFC Fans' Foodbank. "They basically said the money would be better off with a foodbank rather than lining Premier League pockets. We put a tweet out the next day and it's spread like wildfire." There had been talk of a boycott ever since the Premier League announced that games behind closed doors that were outside of Sky and BT's broadcast deals would be made available to watch for £14.95 each. Things started to snowball ahead of Newcastle's meeting with Manchester United in mid-October. As the first scheduled PPV game, it took on symbolic importance.
Buy now to read the full article
Away days The draw of Deepdale
I realised recently that I have now spent over half of my life living down south, always a considerable distance from Preston. Last year I moved even further away, to the Kent coast. But despite my southern latitudes, my support for my team only seems to deepen as the years go by. Just as Carrow Road seems only ever reachable by bus replacement service, for some reason the harder it is to take in a Preston game, the keener I seem to get. It's certainly not easy. Sometimes following Preston from afar can seem like one indignity after another, traipsing round Folkestone's harbourside pubs in the rain, begging them to show a rare North End live appearance on Sky Sports. "Preston? Is that Champions League?" a barmaid once asked me.
Buy now to read the full article
John Henry photo by Getty Images, Brentford photo by Simon Gill/WSC Photos, pay-per-view photo by Simon Gill/WSC Photos, Preston photo by Colin McPherson/WSC Photos
Availability
WSC is the only nationally available independent football magazine in the UK, and you can get it monthly for a very reasonable £3.95. You should be able to find a copy in your local newsagent, otherwise outlets that stock WSC include WH Smith, mainline train stations plus selected Tescos. If you're having trouble finding the magazine, you could do one of the following:
1. Subscribe now and also get access to the complete digital archive
2. Buy the latest issue direct from WSC
3. Sign up for our digital edition and apps for iPhone, iPad and Android
4. Email us
5. Ask your local newsagent to order it for you