March issue available now online and in store
Inside
FA Cup: How to revive the competition | When Liverpool met Arsenal in a marathon semi-final
Birmingham City: What do the fans expect? | The tragedy of Jeff Hall
Plus
Farewell Bootham Crescent | The strange world of funeral cards | Spain's fan-run clubs | A superstar in the WSL | St Pauli's terrorism accusation | Premier League procession | Gala Fairydean Rovers v Gretna 2008 | Hereford's fall and rise | New Luton stadium | Partick and Motherwell | French League Cup cut | Australia heats up | Focus on Mart Poom | When points deductions hit League Two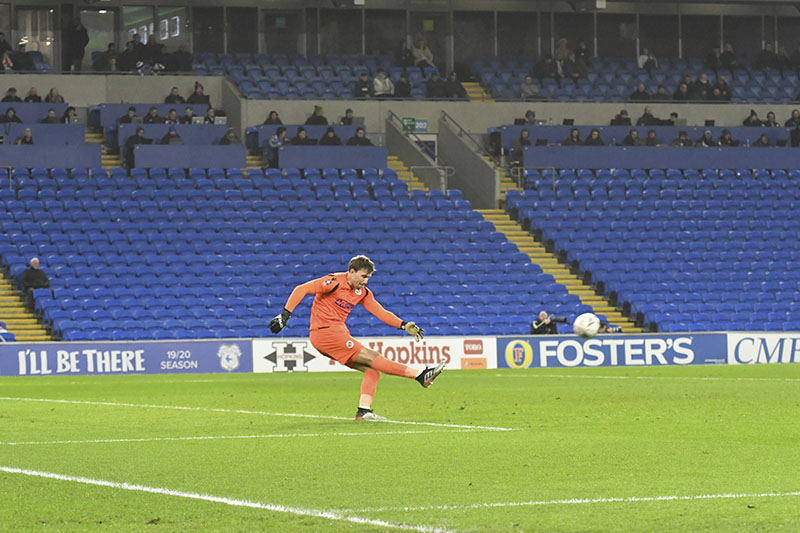 Cup runs dry How to revive the FA Cup
My team, Reading, have a winnable home FA Cup fourth round tie this afternoon and I ought to be feeling more excited than I am at this precise moment. When I was a lad, we dreamed of such occasions, being on the verge of the last 16. Reading went 53 years between 1935 and 1998 without reaching the fifth round so today does mean something, to me at any rate. However I'm expecting 11 team changes from the League match last Wednesday and a below-average crowd despite the cheap tickets. A friend has picked up four for just £26.
Buy now to read the full article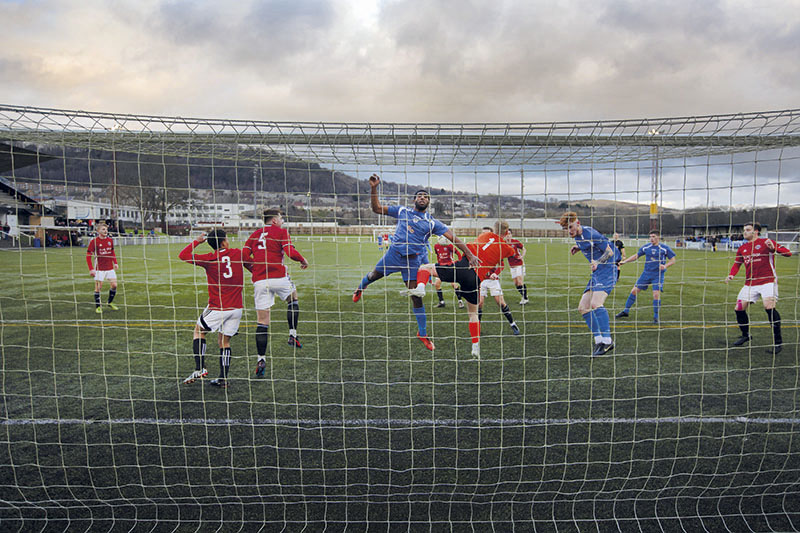 Gala Fairydean Rovers 4-1 Gretna 2008 A bottom-half battle in the Lowland League
January 25 in the Scottish Borders. Cold at the collar, raining furtively. At midday, by the Walter Scott statue in Selkirk, the uncertain drift of men with duffle bags to four cars betrays a lack of rehearsal by a pub league away team concerning driver-passenger arrangements. Between the 13th and 17th centuries, this area between Berwick, Melrose, Selkirk and Hawick was home to reivers, feared bandits of the Anglo-Scottish border, and, from the 18th century, perhaps less intimidatingly, the textile industry. Galashiels, a town of 12,000 or so, wedged in a long fold of pine-topped hills, waits dreamily for the next industrial revolution. On the old mill sites now stand the dark, satanic retail outlets of Asda, Next, Marks & Spencer and Matalan.
Buy now to read the full article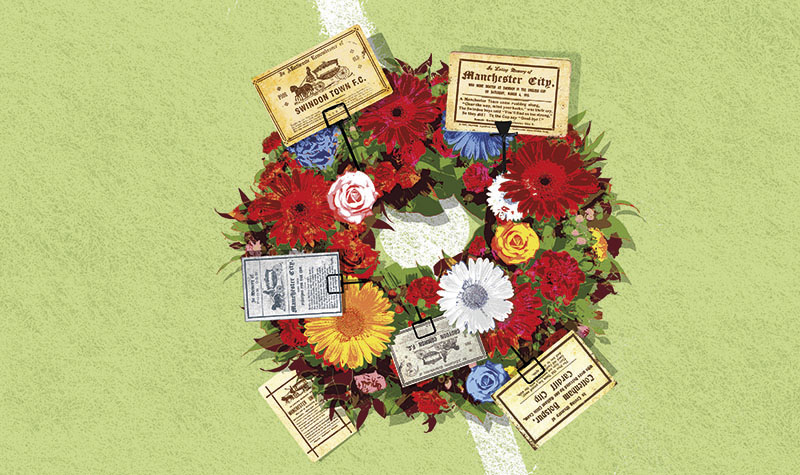 In loving memory The matchday tradition of funeral cards
It was in Victorian times that the sale of funeral cards commemorating the demise of an opponent became a major trend at football matches. I came across my first such card 30 years ago while researching my book The Pride of Manchester, on the history of the Manchester derby. The card celebrated the "death" of Manchester City and further research suggested it had been produced to mark a 2-0 win for United in a derby in 1912. Since then I have discovered that football's funeral cards were a relatively significant business, on a par with – or even greater than – that of the modern day half-and-half scarf.
Buy now to read the full article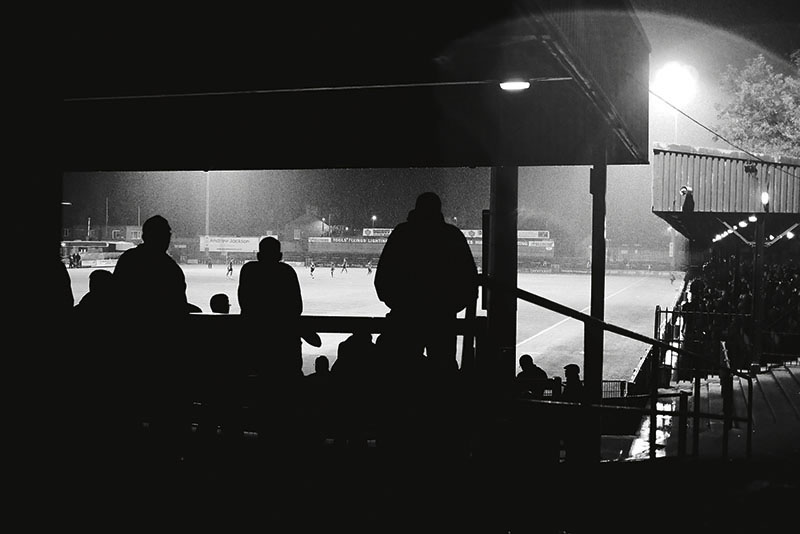 Crescent wrench Farewell to Bootham Crescent
York City's imminent move to the LNER Community Stadium finally brings to a close a saga that makes Brexit look like a brief chat and a handshake. It also sees the disappearance of one of the few remaining truly traditional lower-league grounds, Bootham Crescent.
Buy now to read the full article
Availability
WSC is the only nationally available independent football magazine in the UK, and you can get it monthly for a very reasonable £3.95. You should be able to find a copy in your local newsagent, otherwise outlets that stock WSC include WH Smith, mainline train stations plus selected Tescos. If you're having trouble finding the magazine, you could do one of the following:
1. Subscribe now and also get access to the complete digital archive
2. Buy the latest issue direct from WSC
3. Sign up for our digital edition and apps for iPhone, iPad and Android
4. Email us
5. Ask your local newsagent to order it for you
FA Cup photo by Colorsport; Gala Fairydean Rovers photo by Colin McPherson; funeral cards illustration by Gary Neill; York City photo by Tony Cole