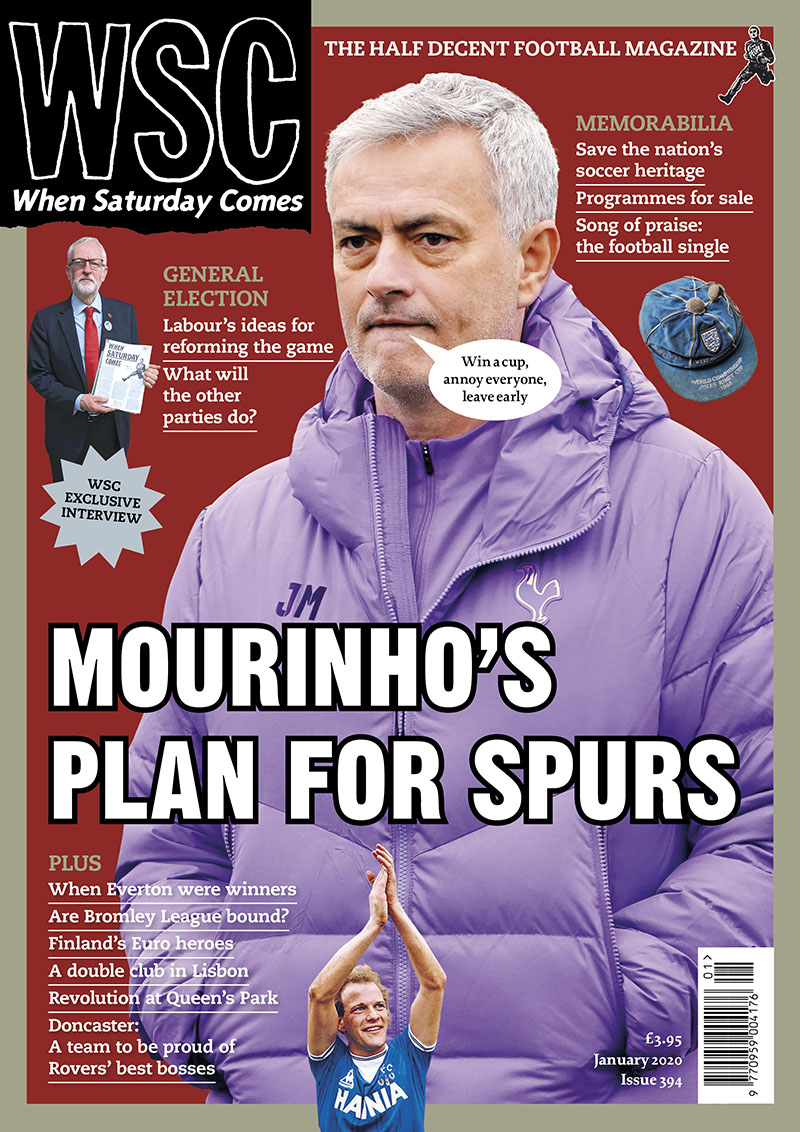 January issue available now online and in store
Inside
General election: Labour's ideas for reforming the game – WSC exclusive interview with Jeremy Corbyn and John McDonnell | What will the other parties do?
Memorabilia: Save our soccer heritage | Programmes for sale | Song of praise: the football single
Plus
When Everton were winners | Are Bromley League bound? | Finland's Euro heroes | A double club in Lisbon | Revolution at Queen's Park | Doncaster: A team to be proud of & Rovers' best bosses | Mixing football and politics | England DNA success | Late drama at Atherton Collieries | Player burnout fears | Prison team's release | Birmingham's latest young starlet | Richard Keogh's Derby departure | Focus on Dzemal Hadziabdic & Ante Rajkovic | Football League strife in 1908-09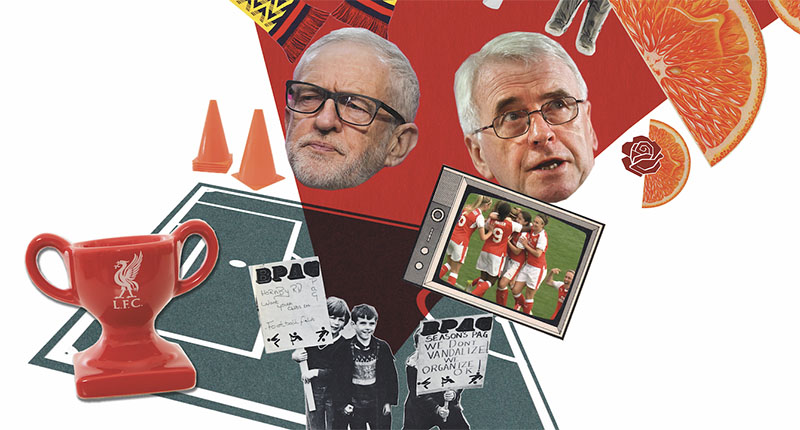 Labour movement WSC exclusive interview
It's the second day of official campaigning for the 2019 General Election and, in a cavernous warehouse-turned-creative-space among Liverpool's docklands, an expectant crowd watch a video of John McDonnell walking his hometown and telling stories of playing football games against other streets to lift their homemade trophy – an egg cup. It's not the only reference to football in the Liverpool-supporting potential chancellor's first major speech of the campaign, with references to local rivalries and penalty shootouts, the latter a jibe at Labour leader – and Arsenal fan – Jeremy Corbyn, who watches from the front row having introduced his colleague and long-time friend. After the speeches we talked exclusively to Corbyn and McDonnell about Labour's football policies.
Buy now to read the full article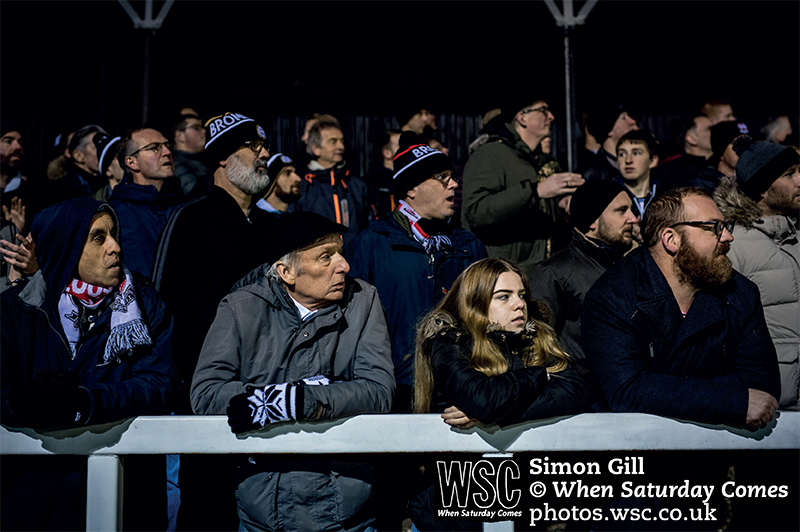 Bromley 3-3 Harrogate Town Topsy-turvy draw in the National League
At the station for Bromley's Hayes Lane ground, there's a poster by a commuter appealing for anyone with infrmation as to the whereabouts of his lost trumpet. It's a harrowing sign of outer city life, outer city pressure. Bromley, ah, Bromley. I lived here for two, dull precincted years in the 1980s and can safely say that the only good thing about Bromley was that it wasn't Orpington.
Buy now to read the full article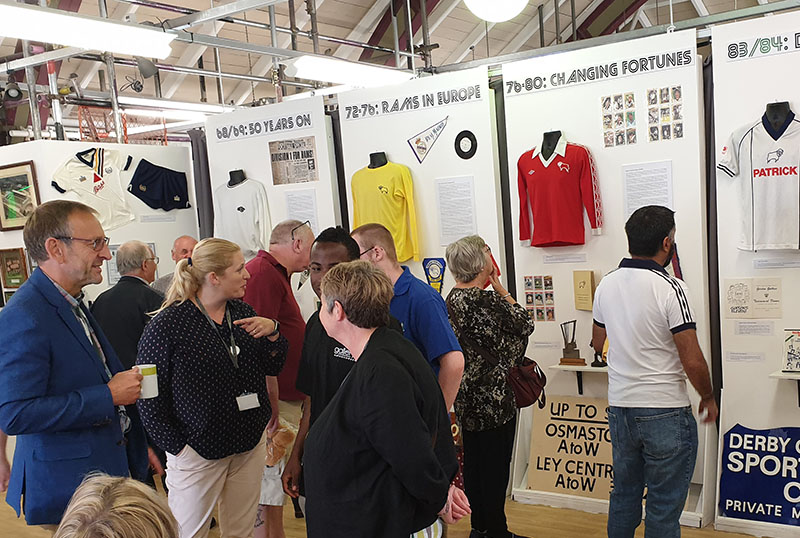 Material concern Protecting the nation's football memorabilia
As crises go in the modern world this is admittedly not one of the biggest. But what are we going to do with all the football stuff we have so assidulously collected over the past half century? Last year (WSC 377) I wrote about the decline of interest in collecting programmes, with too many modern productions bulky in size, bland in content and hard on the pocket. But it's not just programmes, it's magazines, fanzines, books, newspaper cuttings, club-produced ephemera, scrapbooks, VHS tapes, tickets, replica shirts, commemorative T-shirts and so on. And it's not just me who's worried.
Buy now to read the full article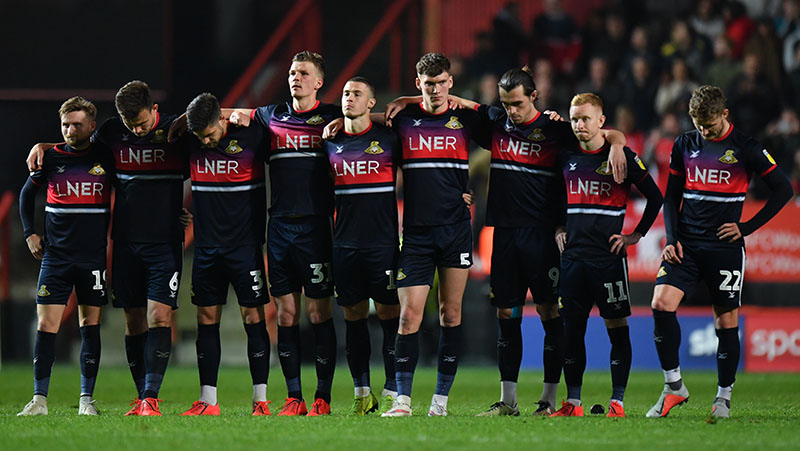 Central pillar Taking pride in Doncaster Rovers
In September 2010 I sat aboard a train at the Montenigrin-Serbian border as its enthusiastic buffet car operator tested the limits of my hangover by using his assorted pans, urns and crockery to recreate the musical Stomp. Mercifully things perked p with the arrival of a border guard. Lacking the de rigeur sternness of his Central European counterparts he smiled as he looked over my passport and, having clocked my place of birth, handed it back saying "Ah, Doncaster… good football". For all Doncaster Rovers have achieved during the past two decades, I have rarely been prouder of the club than I was in that moment.
Buy now to read the full article
Availability
WSC is the only nationally available independent football magazine in the UK, and you can get it monthly for a very reasonable £3.95. You should be able to find a copy in your local newsagent, otherwise outlets that stock WSC include WH Smith, mainline train stations plus selected Tescos. If you're having trouble finding the magazine, you could do one of the following:
1. Subscribe now and also get access to the complete digital archive
2. Buy the latest issue direct from WSC
3. Sign up for our digital edition and apps for iPhone, iPad and Android
4. Email us
5. Ask your local newsagent to order it for you
Labour illustration by Matt Littler; Bromley v Harrogate Town photo by Simon Gill; memorabilia photo by Derby County Charitable Trust; Doncaster Rovers photo by Colorsport