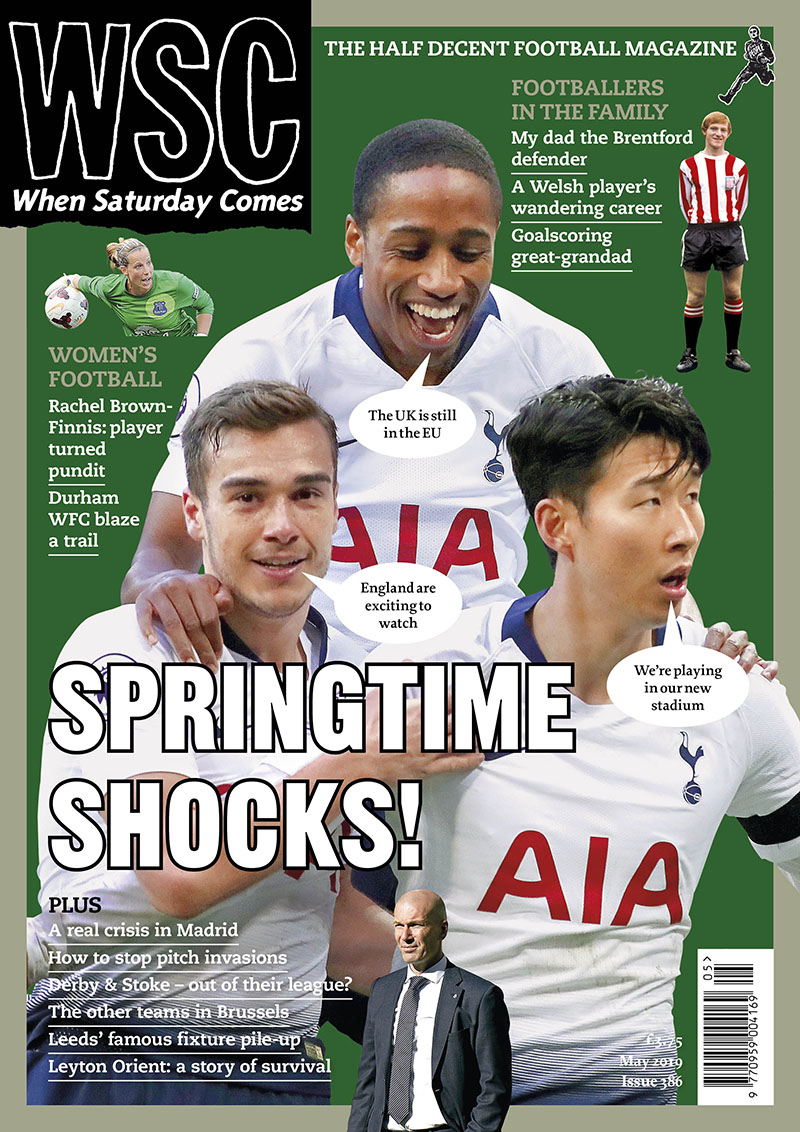 May issue available now online and in store
The new WSC is out now, available from all good newsagents or to order from the WSC shop.
Inside
Footballers in the family: My dad the Brentford defender | A Welsh player's wandering career | Goalscoring great-grandad
Plus
Rachel Brown-Finnis: player turned pundit | Durham WFC blaze a trail | A real crisis in Madrid | How to stop pitch invasions | Derby & Stoke – out of their league? | The other teams in Brussels | Leeds' famous fixture pile-up | Leyton Orient: a story of survival | Scarborough Athletic back in town | Japan's post-tsunami football rebuild | Focus on Johnny Metgod | Finland's year of emerging stars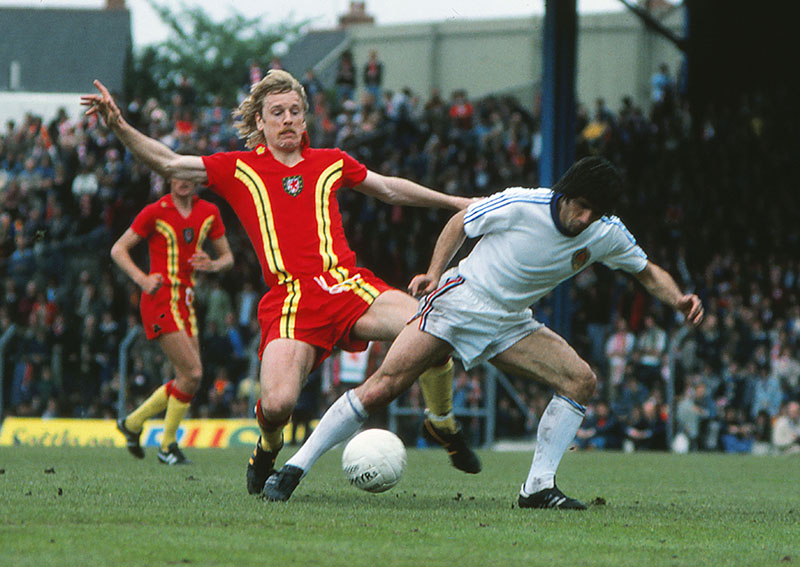 Kindred spirit Footballing relatives
My dad is Dave Roberts, a central defender who played for four Football League clubs and won 17 caps for Wales in the 1970s. The significance of his footballing career didn't hit me until we started going to watch one of his old teams, Cardiff, when I was about 12 in the late 1980s and I saw how he is still recognised by fans.
Buy now to read the full article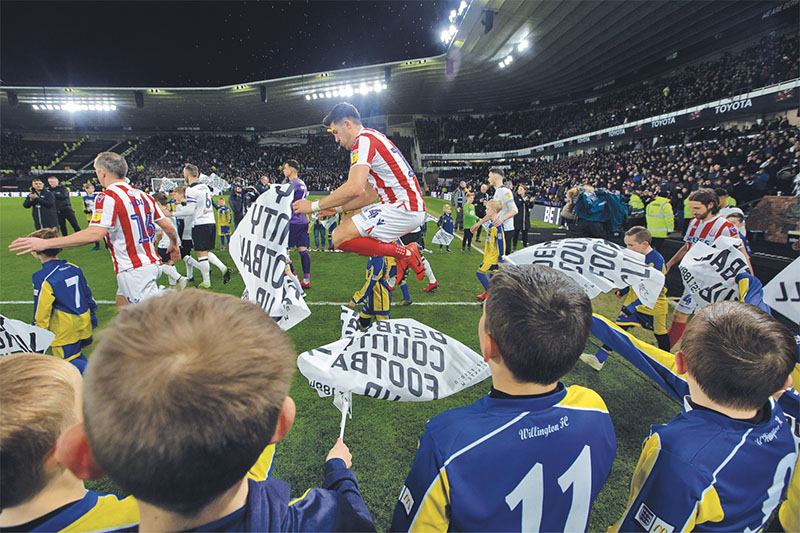 Derby County 0-0 Stoke City Championship heavyweights draw a blank
Derby County v Stoke City is a fixture as old as the League, first played on January 26, 1889 (a 2-1 win for Derby) and in 62 seasons since, plus seven more times in cups. Its finest hour and a half came on March 15, 1975, when at the Baseball Ground, the teams met while both in the top five of Division One. Two goals from Jimmy Greenhoff gave Stoke victory and lifted them into third. But that was the Rams' last defeat of the season, and they went on to win the second of their two titles. Stoke finished fifth. That same season both teams played in the UEFA Cup. Stoke lost on away goals to Ajax, who had just been European champions three times in a row, and Derby reached the third round, putting out Atlético Madrid along the way. 44 years on, football is manifestly no longer structured in ways that would allow these events to reoccur.
Buy now to read the full article
Keeping faith Rachel Brown-Finnis interview
First she had to convince the boys at primary school to let her join their playground kickarounds. Then she had to convince the teachers to allow her to play in organised games. That was just the start for Rachel Brown-Finnis. Aged 12, she was playing against adults, having reached an age where mixed football was barred by the Football Association. As a teenager, she learned to live with epilepsy. And much later, when she had been England's goalkeeper for a decade and a half, she decided she had to leave a teaching job after being refused a sabbatical to compete for a place on Great Britain's 2012 Olympic team.
Buy now to read the full article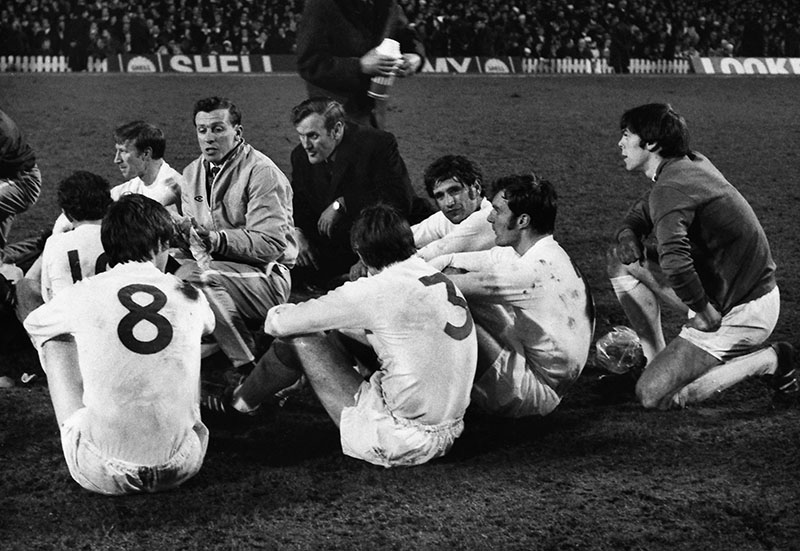 Busy bodies Leeds' 1970 fixture pile-up
Jürgen Klopp and Mauricio Pochettino recently bemoaned playing their Champions League ties 72 hours after a Premier League fixture. However, nothing can compare to the unbelievable schedule that Don Revie's Leeds United side were forced to endure between March 14 and April 29, 1970. Even now, it defies belief.
Buy now to read the full article
Availability
WSC is the only nationally available independent football magazine in the UK, and you can get it monthly for a very reasonable £3.75. You should be able to find a copy in your local newsagent, otherwise outlets that stock WSC include WH Smith, mainline train stations plus selected Tescos. If you're having trouble finding the magazine, you could do one of the following:
1. Subscribe now and also get access to the complete digital archive
2. Buy the latest issue direct from WSC
3. Sign up for our digital edition and apps for iPhone, iPad and Android
4. Email us
5. Ask your local newsagent to order it for you
Derby County photo by Colin McPherson; Dave Roberts and Leeds United photos by Colorsport