April issue available now online and in store
The new WSC is out now, available from all good newsagents or to order from the WSC shop.
Inside
Football's female bosses: Women coaching men's teams | A pioneer in French football | The best-known manager in Norway
Plus
Self-passes and the dribble-in: playing under different rules | Walsall's Afghan star | The rise of Rebels FC | Tribute to Gordon Banks | Non-League in Hampshire | George Best on a £5 note | The art of pitch tampering | Qatar win AFC Asian Cup | Darlington at a crossroads | Tighter controls needed on agents | Pushing for promotion in the Rhondda | Focus on Kasey Keller | ITV Digital's collapse
Breaking through Football's female bosses
When Carolina Morace made history in 1999, becoming the first woman to manage a professional team, some might have expected to see a steady stream of women taking up prominent roles in men's football. However, the reality has been far more predictable. Morace lasted two matches at Serie C1 side Viterbese before she left, frustrated by the meddling of notoriously volatile club president Luciano Gaucci. Helena Costa's story is a similar one. The Portuguese coach left Clermont Foot in the French second division before she had even taken charge of a match, citing deeper problems and accusing the club of just having hired her as "a face".
Buy now to read the full article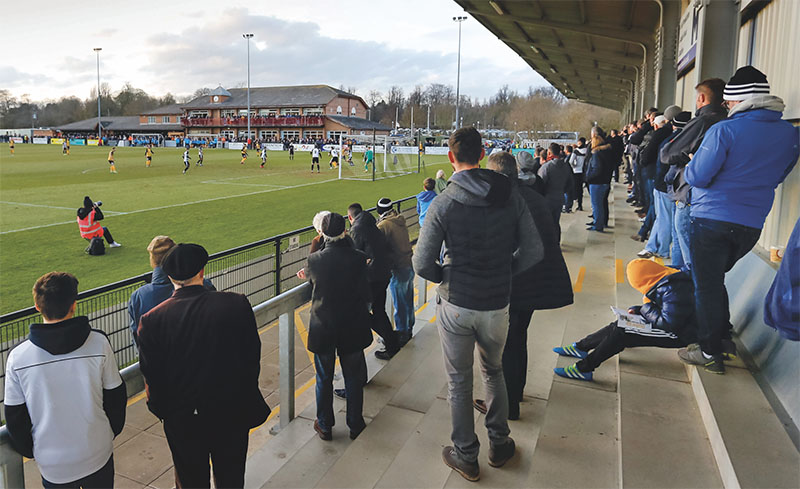 Darlington 0-0 Southport Fan-led club at a crossroads
It's a sunny day in County Durham, mild, with that false promise of spring that early February often cons us with. Darlington's latest home, Blackwell Meadows, is out on the western fringes of the town, on the road that leads to the Yorkshire Dales, across from a swanky country house hotel, surrounded by water meadows where families walk labradoodles and eager tots squeal amid the bobbing snowdrops. While it doesn't have the ramshackle, cattle mart charm of Feethams there's a similar bucolic air about it.
Buy now to read the full article
Setting an example Refugee footballers
Maz Kouhyar still remembers the moment he realised he might be better at football than most children his age. "I was 11 and staying over at a relative's house in Solihull. The next day was a Saturday and my cousin had football training. His mum paid £5 so I could tag along too." At the end of the session Kouhyar was approached by scouts from Coventry City who invited him to train with the club. Seven years later he made his first-team debut for Walsall, becoming the first player from Afghanistan to play professionally in Britain.
Buy now to read the full article
Field work Doctored pitches
"I have too many issues in my head to worry about the grass," said Pep Guardiola, following claims by the Liverpool website The Anfield Wrap that Manchester City had allowed the grass to grow at the Etihad Stadium prior to the teams' match in early January. Responding to claims that City were deliberately attempting to slow down the fast passing game of Jürgen Klopp's side, head groundsman Lee Jackson described the story as "the fakest of fake news" and Guardiola added: "Liverpool want to play quick and we want to play quicker." A few weeks later, ground staff at Anfield only cleared the snow at the Kop End at half time, which Liverpool attacked after the interval, amid suggestions that a snowy surface on the opposite half of the pitch would slow the progress of Leicester's Jamie Vardy-led counter attacks. Both clubs denied any accusations of wrongdoing, but football is littered with cases of playing surfaces being meddled with in a variety of more blatant ways.
Buy now to read the full article
Availability
WSC is the only nationally available independent football magazine in the UK, and you can get it monthly for a very reasonable £3.75. You should be able to find a copy in your local newsagent, otherwise outlets that stock WSC include WH Smith, mainline train stations plus selected Tescos. If you're having trouble finding the magazine, you could do one of the following:
1. Subscribe now and also get access to the complete digital archive
2. Buy the latest issue direct from WSC
3. Sign up for our digital edition and apps for iPhone, iPad and Android
4. Email us
5. Ask your local newsagent to order it for you
Darlington photo by Paul Thompson