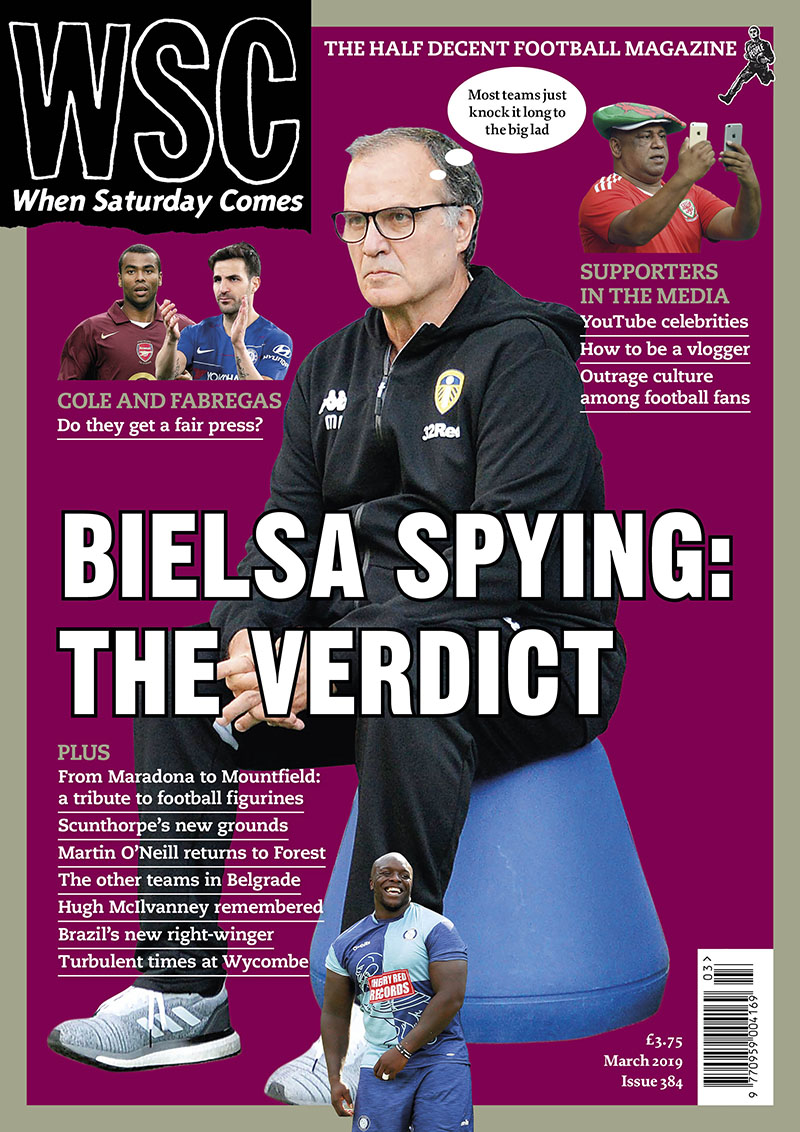 March issue available now online and in store
The new WSC is out now, available from all good newsagents or to order from the WSC shop.
Inside
Supporters in the media: YouTube celebrities | How to be a vlogger | Outrage culture among football fans
Plus
Cole and Fabregas: Do they get a fair press? | Scunthorpe's new grounds | Martin O'Neill returns to Forest | The other teams in Belgrade | Hugh McIlvanney remembered | Brazil's new right-winger | Turbulent times at Wycombe | From Maradona to Mountfield: a tribute to football figurines | Championship clubs stare down a financial hole | Fond memories of Withdean Stadium | Peckham Town build from the ground up | Chester's road to recovery | Focus on Georgi Kinkladze | Graham Taylor's first managerial success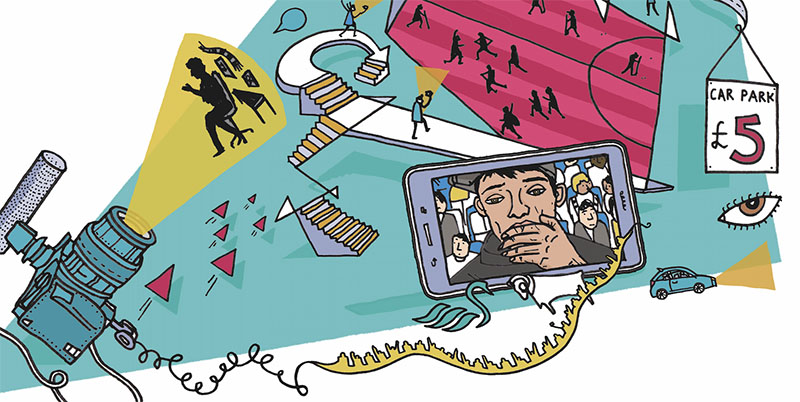 Vlog on Supporters in the media
There was a time when one witnessed an event, such as the storming of the Winter Palace or your baby sneezing, you told your family about it at the dinner table and then proceeded with the daily grind. In the 21st century, while we all wait for wealth, land and high-quality education to be distributed equally, ordinary experience has become the one thing that everyone will share. Football vloggers are among those at the forefront of the amateur reportage movement, filming themselves on their smart phones, anticipating, watching and leaving the game. Their work falls into two main genres – groundhopping and superfan – with the former generally covered by middle-aged men in command of a certain income, the lattter dominated by enthusiastic teenagers and 20-somethings of both sexes.
Buy now to read the full article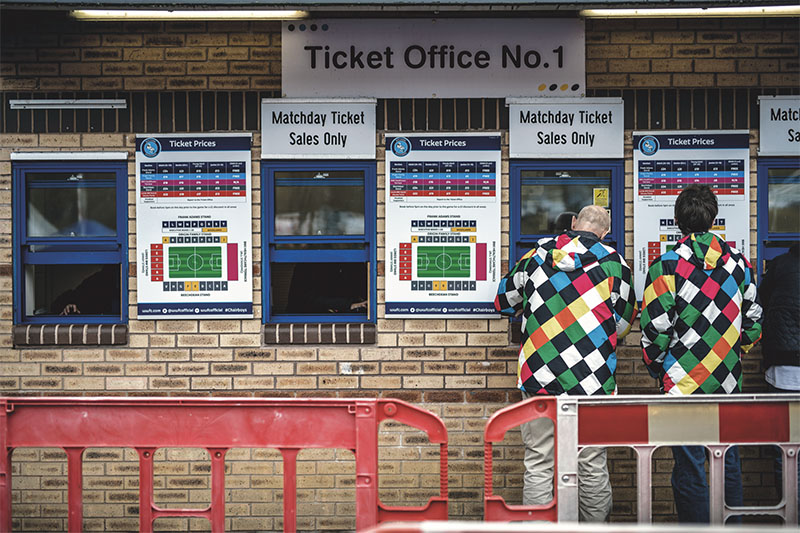 Wycombe Wanderers 3-2 Doncaster Rovers Turbulent times at Wycombe
Even in mid-January there is an unaffected warmth about Wycombe Wanderers. The smiles in reception at Adams Park are genuinely welcoming, while a framed shirt signed by Alfie Mawson shows how much a single-season loanee enjoyed his time here. If High Wycombe has a capacity for venom, it is elsewhere. Owned since 2012 by their supporters' trust, they cheerfully brandish the least trendy, most un-focus-grouped of nicknames, Chairboys, an echo of local history that in a better-ordered world would earn regular friendlies against Los Colchoneros (the Mattress Makers, aka Atlético Madrid).
Buy now to read the full article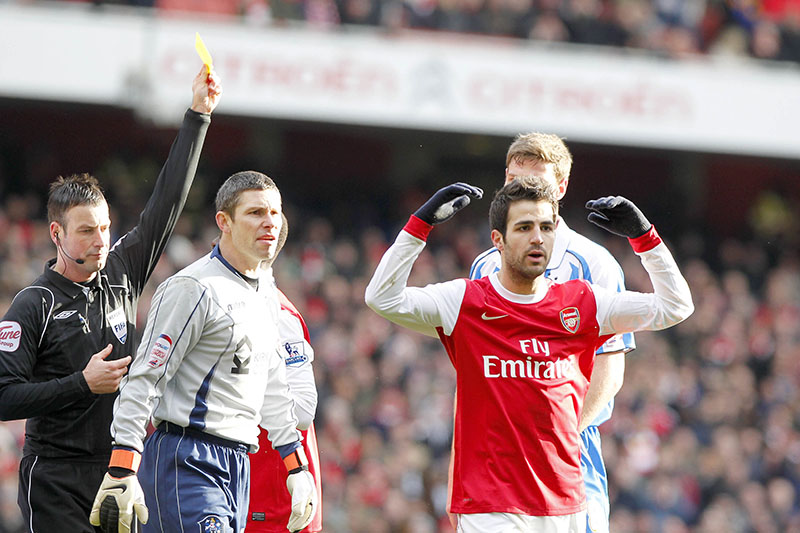 Fab's flaw Cesc Fàbregas says farewell to the Premier League
"Since I was little, I always preferred the feeling that the assist gave me more than the goal." The quote came from Chelsea's official Twitter account, the words from Cesc Fàbregas. They provided an appropriate epitaph for a footballer blessed with rare passing ability who six days earlier had made his 500th and final appearance in English football against Nottingham Forest aged 31.
Buy now to read the full article
Words of praise Hugh McIlvanney remembered
Football journalists are rarely happier than when talking about their trade and its practitioners. Such introspection can be excused on the passing of Hugh McIlvanney, one of the genuine greats of the craft. In a long career in Fleet Street, chiefly at the Observer and then the Sunday Times, McIlvanney played a major role in shaping the language of modern sports journalism. Britain doesn't really do the equivalent of the "Great American Sportswriter" but the Scot came as close as any.
Buy now to read the full article
Availability
WSC is the only nationally available independent football magazine in the UK, and you can get it monthly for a very reasonable £3.75. You should be able to find a copy in your local newsagent, otherwise outlets that stock WSC include WH Smith, mainline train stations plus selected Tescos. If you're having trouble finding the magazine, you could do one of the following:
1. Subscribe now and also get access to the complete digital archive
2. Buy the latest issue direct from WSC
3. Sign up for our digital edition and apps for iPhone, iPad and Android
4. Email us
5. Ask your local newsagent to order it for you
Wycombe photo by Simon Gill, vlogging illustration by Adam Doughty, Fàbregas photo by Colorsport