February issue available now online and in store
The new WSC is out now, available from all good newsagents or to order from the WSC shop.
Inside
Football & racism special: Matchday abuse on the rise | How headlines spread hate | The need for media diversity
Plus
Ballon d'Or winners: Luka Modric and Ada Hegerberg | What's gone wrong at Burnley? | Mourinho marches off | Chaos in the Copa Libertadores | Grassroots under threat | Kosovo ready for England | The big freeze of 1978-79 | Albion, Brechin & Dumbarton: lower league life in Scotland | The undermining of the Football League | Jersey to join the pyramid | Focus on Roland Nilsson | Non-League in Devon | Memories fond and fraught in Barnsley | The Northern League's Cumbrian outpost | Steve McClaren's Twente triumph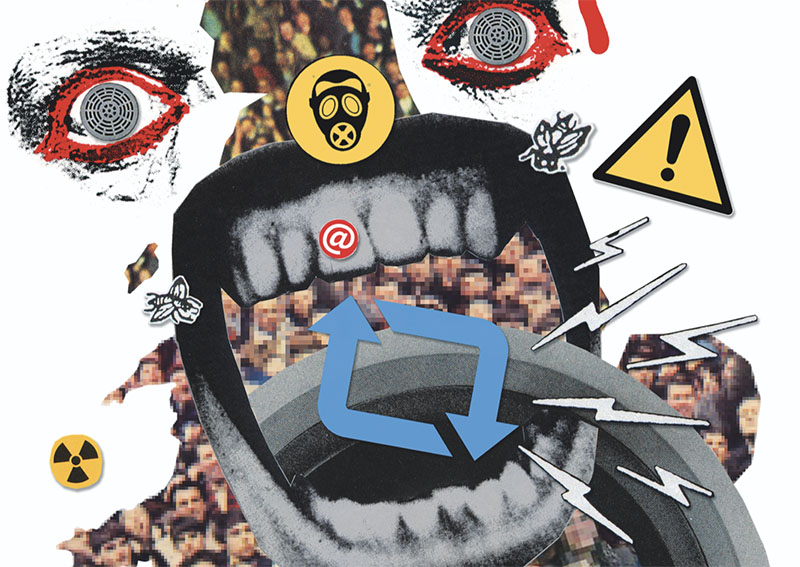 Shedding the cloak Football & racism
One of the false assurances in which comfort was taken in the euphoric End Of History era was that after the dark, pariah days of the 1980s, football had cleaned up its act; the game had refurbished and rehabilitated itself as a successful, lucrative, internationalist and above all inclusive game – a source of pride and joy rather than shame and tribal rage. In 1996 the flag of St George fluttered everywhere, but not as a signifier of some mass outbreak of fascism. Rather, it had been reclaimed by everyday people of every creed, race and gender. We were like Denmark, or something. Meanwhile, with all-seat stadiums and, frankly, higher prices, football grounds were relatively safe spaces, free of the racist rabbles of yore who had been repelled back to the holes from whence they crawled.
Buy now to read the full article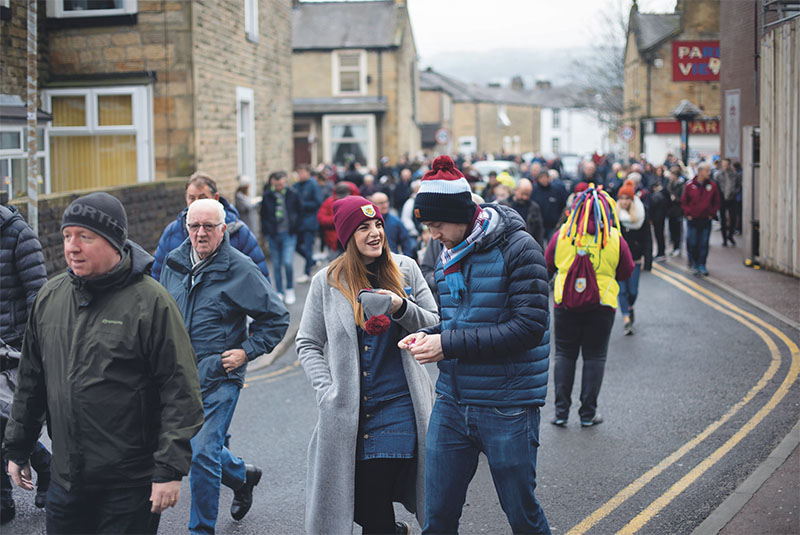 Burnley 1 Everton 5 What's gone wrong at Burnley?
Boxing Day football tends to intensify the emotions of the supporter. Perhaps the festive season itself makes us more susceptible to reflection or nostalgia and so the 90 minutes of the Boxing Day match provides the tone for the coming year, exaggerating our fears or giving fresh impetus to our hopes. Burnely's meeting with Everton certainly didn't feel like just another game for either club.
Buy now to read the full article
Closed d'Ors First women's Ballon d'Or awarded
Ada Hegerberg was already a star in the women's football world, not least in her native Norway as well as France, where she plays her domestic football for five-time Champions League winners Lyon. Now she has been catapulted into the public eye following her inaugural Ballon d'Or Féminin win in December.
Buy now to read the full article
Deep freeze The winter of 1978-79
Britain appeared to be in a state of complete paralysis in the early weeks of 1979, as what became known as the "Winter of Discontent" held the country in its icy grip. Football supporters – many of whom were deprived of hot dogs and burger baps on matchdays due to an ongoing bakers' strike in November – were advised to leave grounds promptly at the end of matches after the clocks changed, so that floodlights could be switched off due to power shortages. A Match of the Day interview with Bobby Robson after Ipswich's 4-1 defeat at Highbury in early November had to be cut short when the stadium was plunged into darkness.
Buy now to read the full article
Availability
WSC is the only nationally available independent football magazine in the UK, and you can get it monthly for a very reasonable £3.75. You should be able to find a copy in your local newsagent, otherwise outlets that stock WSC include WH Smith, mainline train stations plus selected Tescos. If you're having trouble finding the magazine, you could do one of the following:
1. Subscribe now and also get access to the complete digital archive
2. Buy the latest issue direct from WSC
3. Sign up for our digital edition and apps for iPhone, iPad and Android
4. Email us
5. Ask your local newsagent to order it for you
Burnley photo by Colin McPherson, racism illustration by Matt Littler