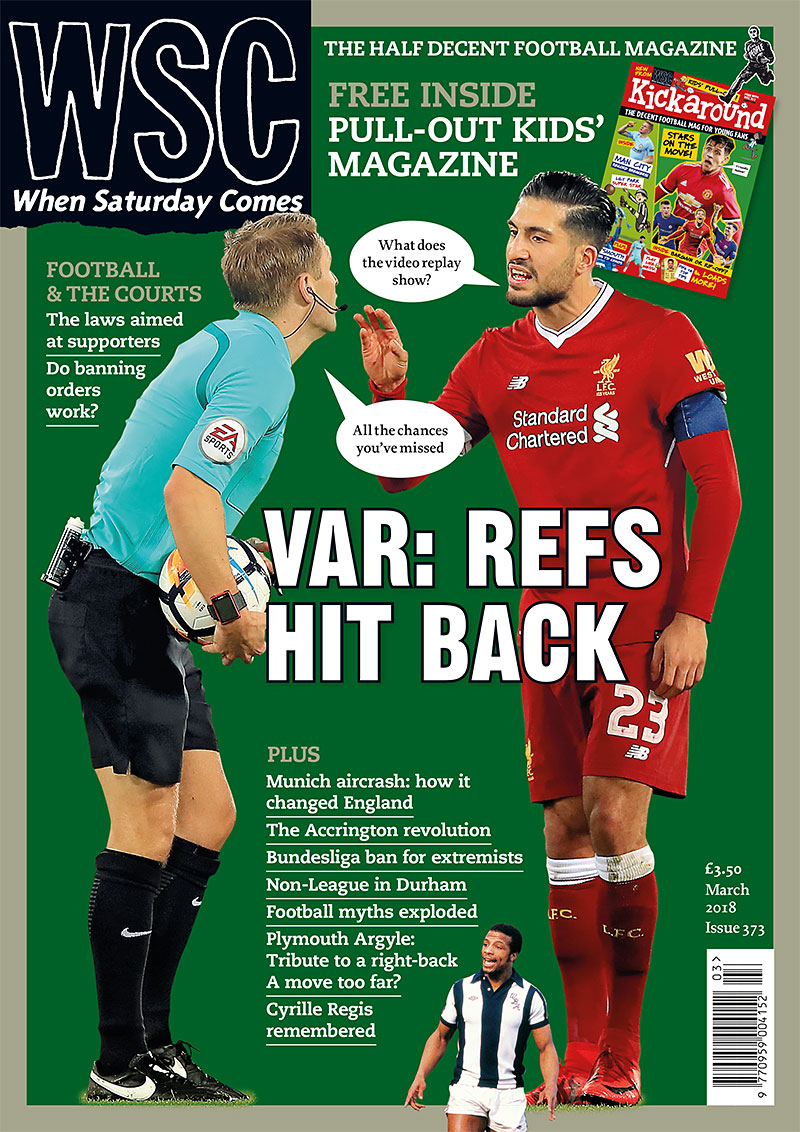 March issue available online and in stores
The new WSC is out now, available from all good newsagents or to order from the WSC shop.
Inside
Football & the courts ~ The laws aimed at supporters | Do banning orders work?
Plus
Munich aircrash: how it changed England | The Accrington revolution | Bundesliga ban for extremists | Non-League in Durham | Football myths exploded | VAR from the madding crowd | Plymouth Argyle: tribute to a right-back & A move too far? | Cyrille Regis remembered | Barkley's card is marked | Neville rides out | Bill Shankly film | Torquay, Merthyr, Chester and Blackpool in crisis | Nations League chance for Scotland | Focus on Roger Milla | Foreign coaches no longer welcome in Brazil | Canada's underachieving men get a new boss | Shrewsbury aim to halt Blackburn revival
Bonus
Free pull-out kids' magazine called Kickaround!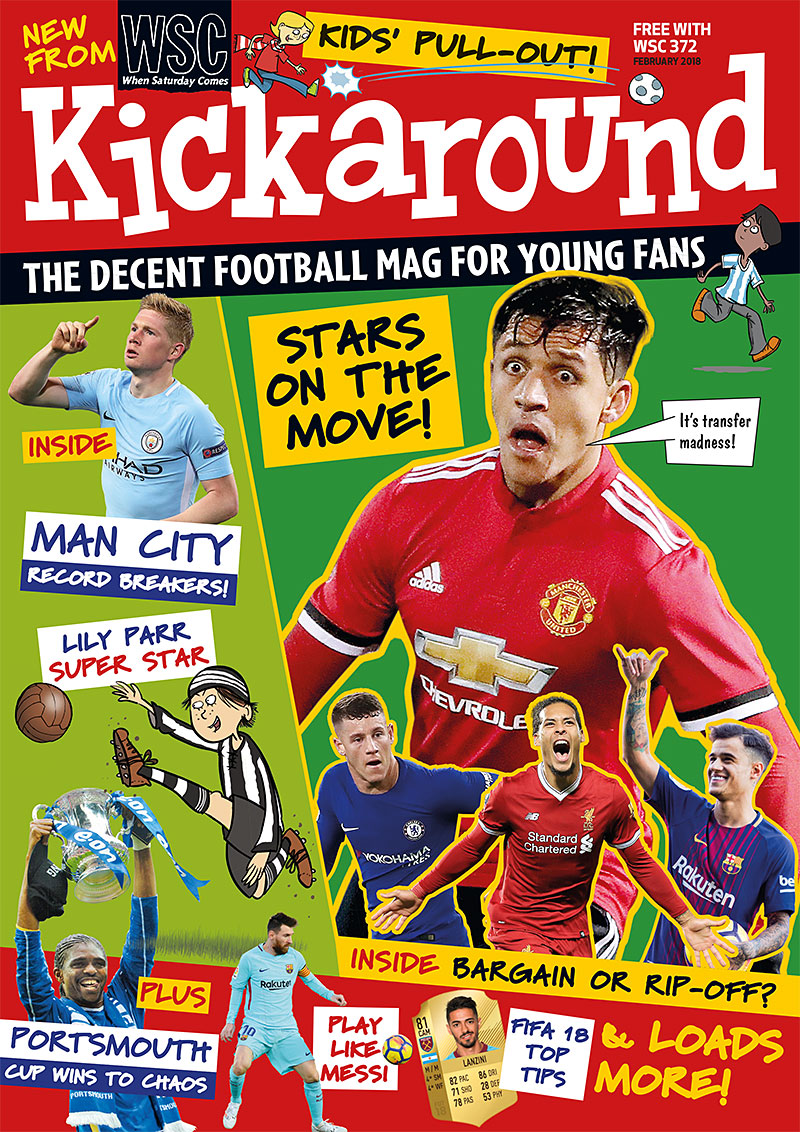 ~~~~~~~~~~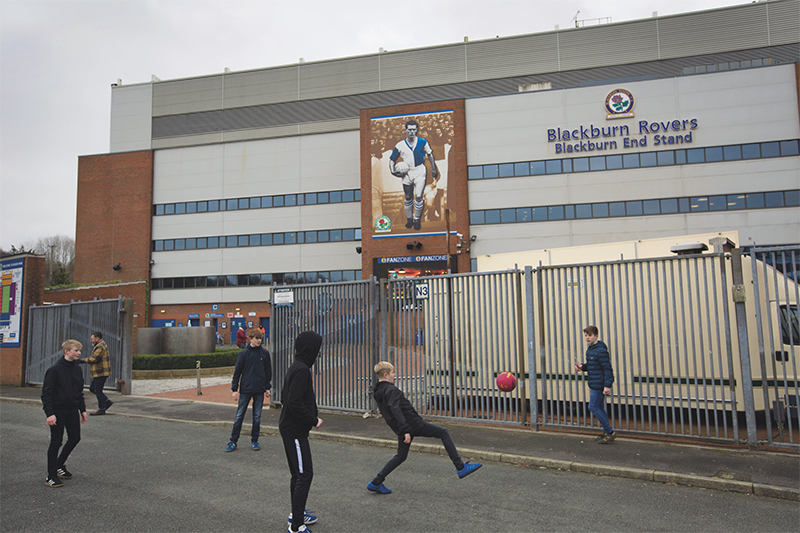 Blackburn Rovers 3 Shrewsbury Town 1 League One promotion battle
In the early 1970s my dad had little interest in football but was press ganged by Mum into taking me to a dilapidated Ewood Park, parts of which were already closed for safety reasons with little money for renovation. Although there were occasional bright spots (notably promotion from the Third Division under player-manager Howard Kendall), most of the ensuing years involved either the fear of violence from marauding away fans or the tedium of mid-table finishes, with countless end-of-season matches having nothing riding on them. Buy here to read the full article
Inspiring a generation Cyrille Regis
The times immediately before the arrival of Cyrille Regis were actually good for West Bromwich Albion. Johnny Giles quit as manager at the end of 1976-77 having transformed the club in his two seasons in charge, promotion to Division One being followed by a seventh place. Giles's astute signings were a mix of experience and promising youngsters, one of the latter being Laurie Cunningham, bought from Orient in March 1977. The arrival two months later of a 19-year-old striker from Hayes for £5,000 barely registered beyond talk of his exotic background, in French Guyana. Buy here to read the full article
Unknown fate Munich anniversary
At the 60th anniversary of the Munich air disaster attention naturally and rightly falls on the loss to Manchester United of eight players and the lasting effects of the crash on others. But there was another loser in the football world that evening: the England team and their hopes of winning the 1958 World Cup in Sweden. Three of the fatalities were stalwarts in the international side: Roger Byrne at left-back, Duncan Edwards in midfield and Tommy Taylor at centre-forward. Buy here to read the full article
Availability
WSC is the only nationally available independent football magazine in the UK, and you can get it monthly for a very reasonable £3.50. You should be able to find a copy in your local newsagent, otherwise outlets that stock WSC include WH Smith, mainline train stations plus selected Tescos. If you're having trouble finding the magazine, you could do one of the following:
1. Subscribe now and also get access to the complete digital archive
2. Buy the latest issue direct from WSC
3. Sign up for our digital edition and apps for iPhone, iPad and Android
4. Email us
5. Ask your local newsagent to order it for you
Blackburn photo by Colin McPherson, Accrington photo by Paul Thompson