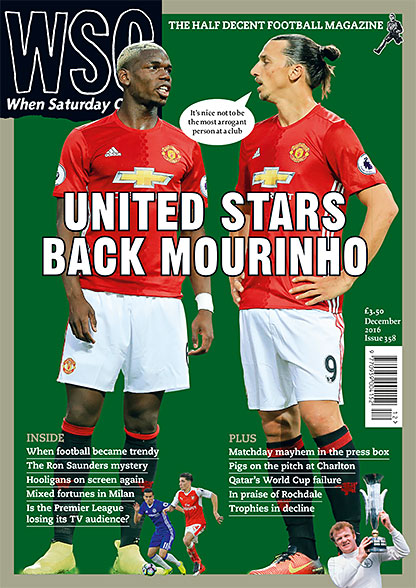 November issue available in shops and online
The new WSC is out now, in all good newsagents or available to order from the WSC shop. It includes Rob Kemp explaining why foxes used to cause chaos in the press boxes of south London, while David Harrison suggests that Sky's bubble may have burst – though not the Premier League's. Elsewhere, illustrator David Squires describes how football became trendy, Simon Hart discovers the reasons behind Ron Saunders' controversial defection from Aston Villa to Birmingham City and Drew Whitworth finds Rochdale's community spirit is still intact.
Plus
Trophies in decline | Hooligans on screen again | Alfreton and Buxton enjoy life in the Peaks | Mixed fortunes in Milan | The rise and rise of podcasts | Pigs on the pitch at Charlton | When the time comes to un-support your team | Celebrating 30 years of the Orientear | Do banning orders really work? | Cambridge City's grounds for complaint | Qatar Aspire for more | Focus on Terry Venables at Barcelona | The Kurdish team making an impact in Sweden | Season in brief: Wolves and West Brom go head to head | Glentoran v Cliftonville in photos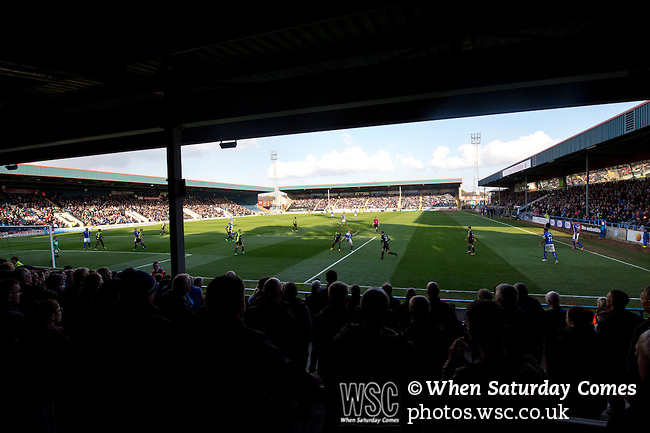 Rochdale 2 Bury 0 A local derby of debatable ferocity
Rochdale is one of those towns that might have played a more prominent role in history had it developed in an isolated location, like Carlisle or Norwich. Its Victorian town hall is one of the neglected architectural gems of England, and it was the birthplace of the Co-operative, an achievement considered so internationally notable that once in Moscow I found myself walking down Rochdelskaya, or Rochdale Street, named in tribute. Clearly there was once a considerable community spirit here. Buy here to read the full article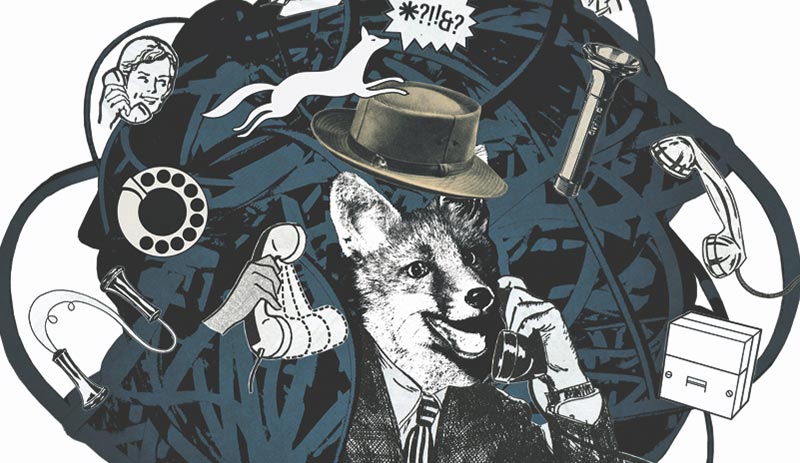 Phoning it in How foxes played hell with journalists' jobs
"Have you got a phone that doesn't reek of fox piss?" was one of the rarer requests I had during my time working in the press boxes of London's football stadiums. In the early 1990s, when mobile phones resembled kettlebells, weighed similar and were even less likely to be seen in public, I had a weekend job as a "phone assistant" for the Hayters Sports Agency. I'd attend matches for free, allocate telephones to reporters and then, in theory, sit back and relax in the press box doing minor duties such as phoning the BBC's Grandstand to report goals and red cards, or file post-match player ratings to the Sunday papers. Buy here to read the full article
Cross purposes When Ron Saunders moved from Aston Villa to Birmingham City
The greatest moment in Aston Villa's history remains the evening of May 26, 1982, when Peter Withe's goal won the European Cup final against Bayern Munich. For a team who had mounted a dismal defence of their First Division crown, slumping to 11th place, it was a remarkable feat – and one made all the more remarkable by the fact their title-winning manager, Ron Saunders, had defected to local rivals Birmingham City just three months earlier. Buy here to read the full article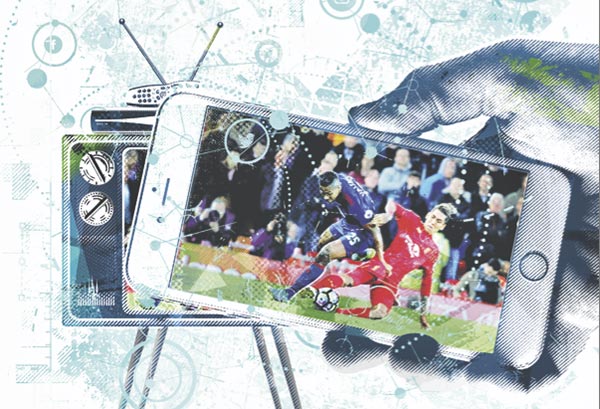 Force of habit Has Sky's bubble finally burst?
It seems to have become the fashion in broadsheet sports journalism this season to attack the game in general and the Premier League in particular. Having talked it up, they now choose to chip away at what they helped build. Corporate greed, ludicrous transfer fees, corruption, mercenary players, self-obsessed managers, simmering hooliganism, voracious agents – all represent soft, but to varying degrees valid, targets. Factor in diminishing attention spans among the young, widespread pub viewing, the disruptive power of social media, availability of illicit live streams and suddenly a reported year-on-year audience loss of 19 per cent across Sky's early season live Premier League games comes as no real surprise. Some of the football's not been that great either. Buy here to read the full article
Also inside…
David Squires on football becoming trendy Buy here to see the full illustration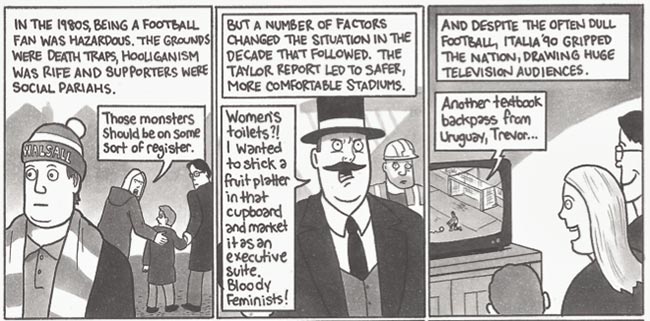 Shot! Glentoran v Cliftonville by Colin McPherson Buy here to see the full article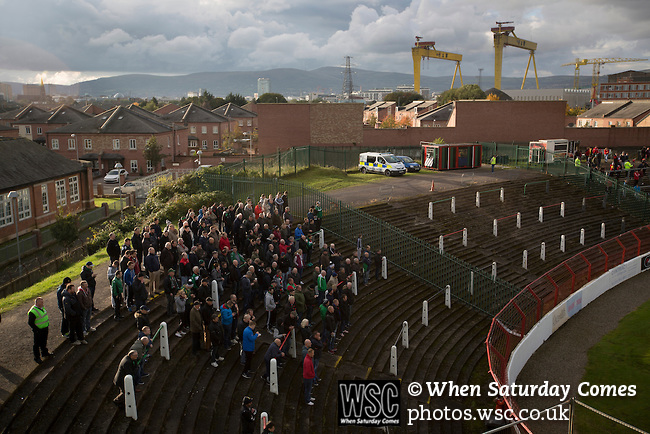 Availability
WSC is the only nationally available independent football magazine in the UK, and you can get it monthly for a very reasonable £3.50. You should be able to find a copy in your local newsagent, otherwise outlets that stock WSC include WH Smith, mainline train stations plus selected Tescos. If you're having trouble finding the magazine, you could do one of the following:
1. Subscribe now and also get access to the complete digital archive
2. Buy the latest issue direct from WSC
3. Sign up for our digital edition and apps for iPhone, iPad and Android
4. Email us
5. Ask your local newsagent to order it for you
Rochdale photo by Simon Gill, Phoning It In illustration by Matt Littler, Force Of Habit illustration by Gary Neill