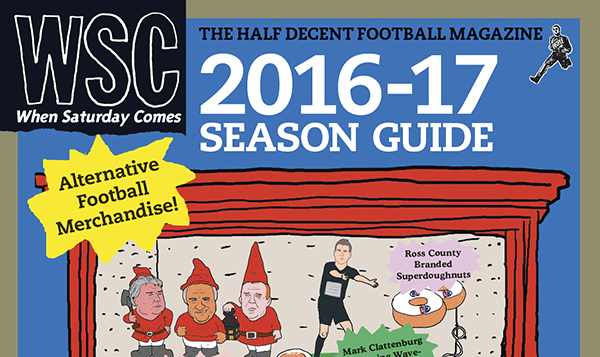 4 August ~ WSC 355, including the 2016-17 Season Guide, will be out next week but subscribers don't have to wait for their copy to arrive in the post – you can access the digital edition now on smartphone, tablet or computer at no extra cost.
If you haven't already, simply register with Exact Editions here (you will need your subscriber number, email orders@wsc.co.uk">orders@wsc.co.uk if you don't know it) and you'll be able to see the predicted league tables, find out how we think your team will do, last season's best and worst moments, likes and dislikes, plus suggestions for your club's alternative football merchandise. It features the Premier League, Championship, League One, League Two, National League and Scottish Premiership.
Plus there is your normal WSC – England appoint Allardyce: what could go wrong? | Premier League 2 is here | The story of replica shirts | "I was an intern at Crystal Palace" | The other clubs in Naples | Kosovo set for international debut | The pitfalls of Panini collecting | Clampdown on football in Turkey.