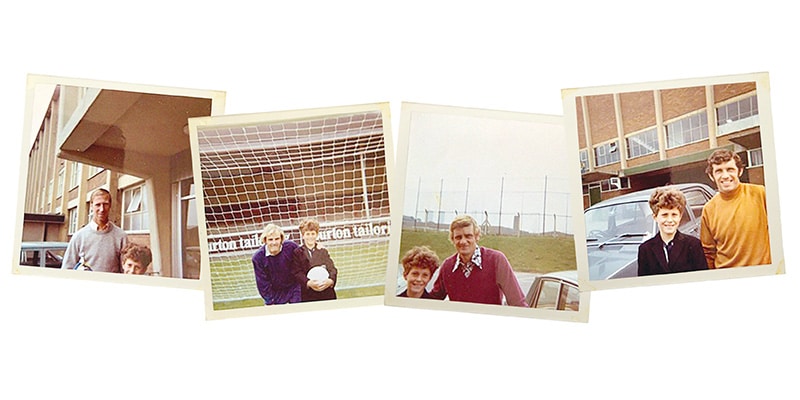 A father and son's brazen stroll into Elland Road paid off, thanks to a friendly kitman and the generosity of Terry Yorath, Jack Charlton and the rest
By Tristan Scott
25 May 2023
For Simon, my uncle, it all started on April 29, 1970, the day Leeds United lost 2-1 to Chelsea in an FA Cup final replay. As a seven-year-old with little previous exposure to football, he was able to determine just one thing: "The team in white were better than the team in blue." Hence his journey with Leeds began.
Two years later, Leeds won the club's first, and to date only, FA Cup. Their run to Wembley included a trip to Cardiff City, a short trip from Newport where Simon grew up. This allowed him to attend his first game, a 2-0 victory.
After being crowned champions the FA Cup was placed on display at the Yorkshire Evening Post. Since they were visiting relatives in Leeds at the time, my grandfather took Simon to see the trophy, only to discover on arrival that it had been taken to Elland Road the day before. In a last-ditch attempt, they went to the ground. It was all but deserted during pre-season with no security or fans in sight. Encouraged, my grandfather, overconfident and brash, marched Simon through a door from which a sign was hanging: "Players and Officials Only. Strictly Private."
They entered the stadium completely unchallenged, wandering around with a freedom that no one at the club would experience again until Leeds breezed to the Championship title in 2020. After a while they came across a member of the backroom staff giving the players' boots a scrub. My grandfather took the opportunity to explain to the slightly bemused kitman that they had come from south Wales and missed the FA Cup display. The sympathetic kitman called a man over who happened to be walking by. It was Terry Yorath, himself from south Wales. He took the starstruck Simon out onto the Elland Road turf, and even let him knock a few penalties past him.
After their penalty session, Yorath took the two intruders, who could scarcely believe their luck, to the changing room. They were greeted by the rest of the squad and Don Revie. "Give the laddie your autographs," Revie barked at the players. Simon gladly made his way around the room, collecting signatures and shaking the hands of his idols, no doubt still covered in sweat and grime after their training session – though I'm sure he would have barely noticed.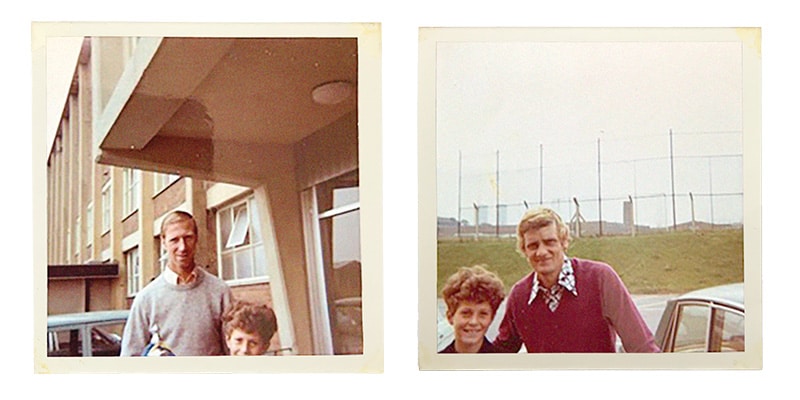 All of his wildest dreams having come true, there was still one more thing to come. Jack Charlton announced he had to leave to get his photo taken with the FA Cup, and asked the giddy Simon if he'd like to join him. You can see the evidence of the encounter in the photo above, Charlton with a look akin to that of the Mona Lisa on his face, my uncle with his fluffy hair, and the very top of the FA Cup with Leeds' blue and yellow ribbons just visible. Being in the days of film cameras, my grandfather didn't realise how little of the trophy he had managed to capture until the roll was developed. A photographer he was not, but his aim markedly improved with his snaps of Simon and the likes of Gary Sprake, Johnny Giles and Yorath. It's fair to say Simon was Leeds through and through from that day forth.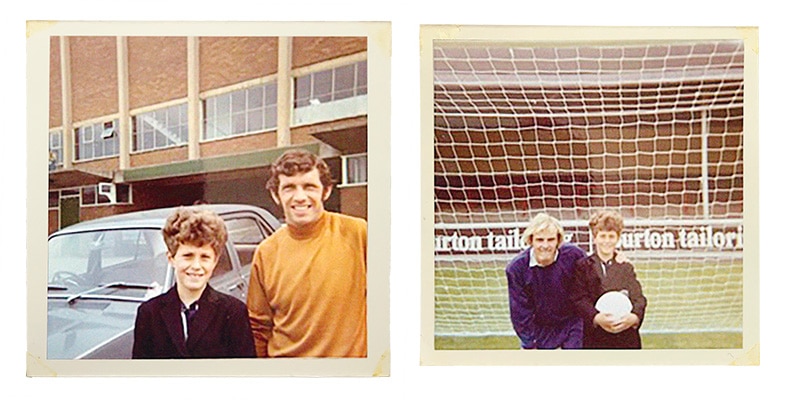 For any football fan it's hard to imagine a better day than the one Simon experienced thanks to his father's disregard for private property. It's even harder to imagine anything like it happening in the modern day, when any interactions with players are likely to be as choreographed as a Louis van Gaal set piece routine, with social media teams at the ready. If one was to waltz into Anfield looking for the FA Cup today you'd have more chance of ending up in custody than being met with the warmth which Simon and my grandfather experienced.
The poorly shot photo, the dilapidated school building of a stadium, the awkwardness of Jack Charlton, the bobbly pitch; these all speak to a time when elite level football was less cynical than it is today. It serves as a reminder that for many of us football isn't about perfecting tactics or winning trophies. The human side of football, its imperfections and experiences, is where its magic resides. This is what's captured through Simon's photos, and it's important we don't forget it.
This article first appeared in WSC 430, April 2023. Subscribers get free access to the complete WSC digital archive
Want to see your writing published in WSC? Take a look at our pitching guide and get in touch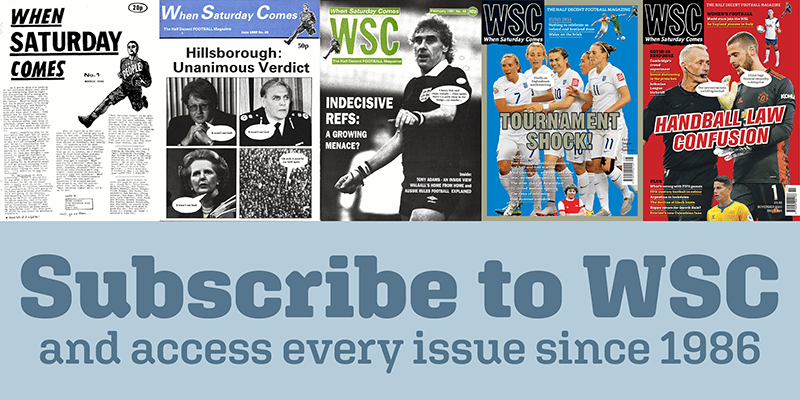 Tags: Leeds United