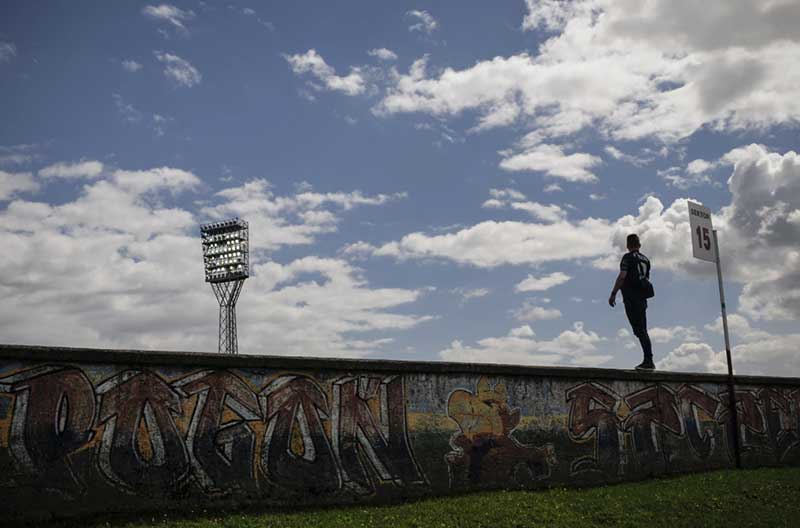 Going To The Match includes 130 colour photographs of 80 grounds around Europe, with the focus on supporters at all levels of the game
5 January ~ Photographer Przemek Niciejewski has released a book collating his many years recording the experiences of football supporters with his camera. Going To The Match is a journey around rural pitches and forgotten stadiums as well as the most famous football arenas.
Most of Niciejewski's pictures were taken in Poland, Germany and England, where he has visited hundreds of stadiums over the past few years. However, he has missed most of the goals that have been scored: with his camera always trained on the terraces, Niciejewski says this is the only way to objectively depict the world of the football supporter.

Going To The Match is also a portrait of those people who measure their life in football fixtures, of people who repeat fixed rituals without a second thought. The road to the stadium alone becomes a ceremony every bit as important as the match itself: the same route, the same pub and the same match day programme seller. It is a unique collection of all these crucial supporter experiences captured in a series of single shots.
The album contains over 130 colour photographs, a selection of which can be seen below, 80 grounds and a foreword by Jonathan Wilson. It is available here for €20.