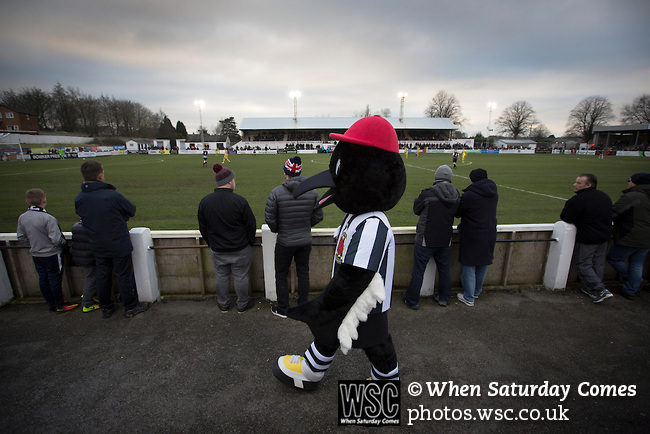 Chorley 2 Altrincham 0, 21/01/2017, Victory Park, National League North
The home mascot Victory the Magpie walking round the terrace at Victory Park, as Chorley played Altrincham (in yellow) in the National League North. Chorley were founded in 1883 and moved into their present ground in 1920. The match was won 2-0 by the home team, watched by an above-average attendance of 1127.
This photo originally appeared in the Shot! feature from WSC 361, out now. You can see the full gallery from this match here.
Photo by Colin McPherson for WSC Photography
Follow Colin on Twitter
Follow WSC Photos on Twitter
Selected images available as prints