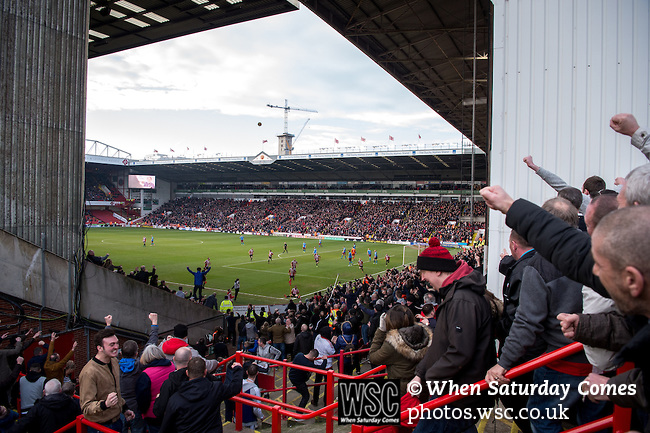 Sheffield United 1 Scunthorpe 1, 18/02/2017, Bramall Lane, League One
Sheffield United were formed in 1889 as an offshoot of Sheffield United Cricket Club. The club have played their home games at Bramall Lane since their formation in 1889. The match ended 1-1 draw between the two promotion rivals watched by a crowd of 27,980.
This photo was taken for the Match of the Month feature in WSC 362, out now.
Photo by Simon Gill for WSC Photography
Follow Simon on Twitter
Follow WSC Photos on Twitter
Selected images available as prints