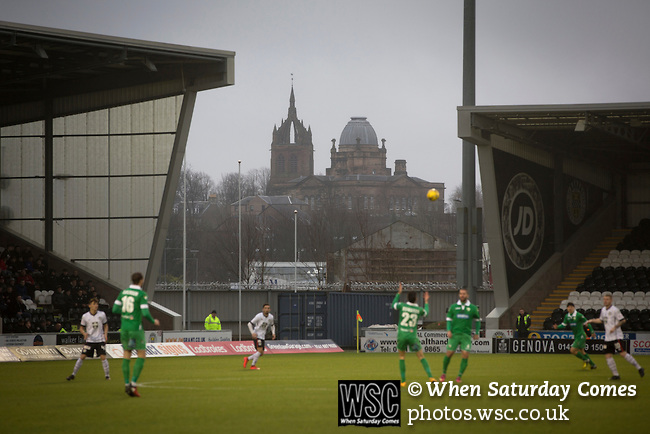 St Mirren 4 The New Saints 1, 19/02/2017, Paisley 2021 Stadium, Scottish Challenge Cup
The Thomas Coats Memorial Church and Coats Observatory visible during the first-half at the Paisley2021 Stadium as Scottish Championship side St Mirren (in white) played Welsh champions The New Saints in the semi-final of the Scottish Challenge Cup for the right to meet Dundee United in the final. The competition was expanded for the 2016-17 season to include four clubs from Wales and Northern Ireland as well as Scottish Premier under-20 teams. Despite trailing at half time, St Mirren won the match 4-1 watched by a crowd of 2044, including 75 away fans.
This photo was taken for the Shot! feature in WSC 362 – out now.
Photos by Colin McPherson for WSC Photography
Follow Colin on Twitter
Follow WSC Photos on Twitter
Selected images available as prints