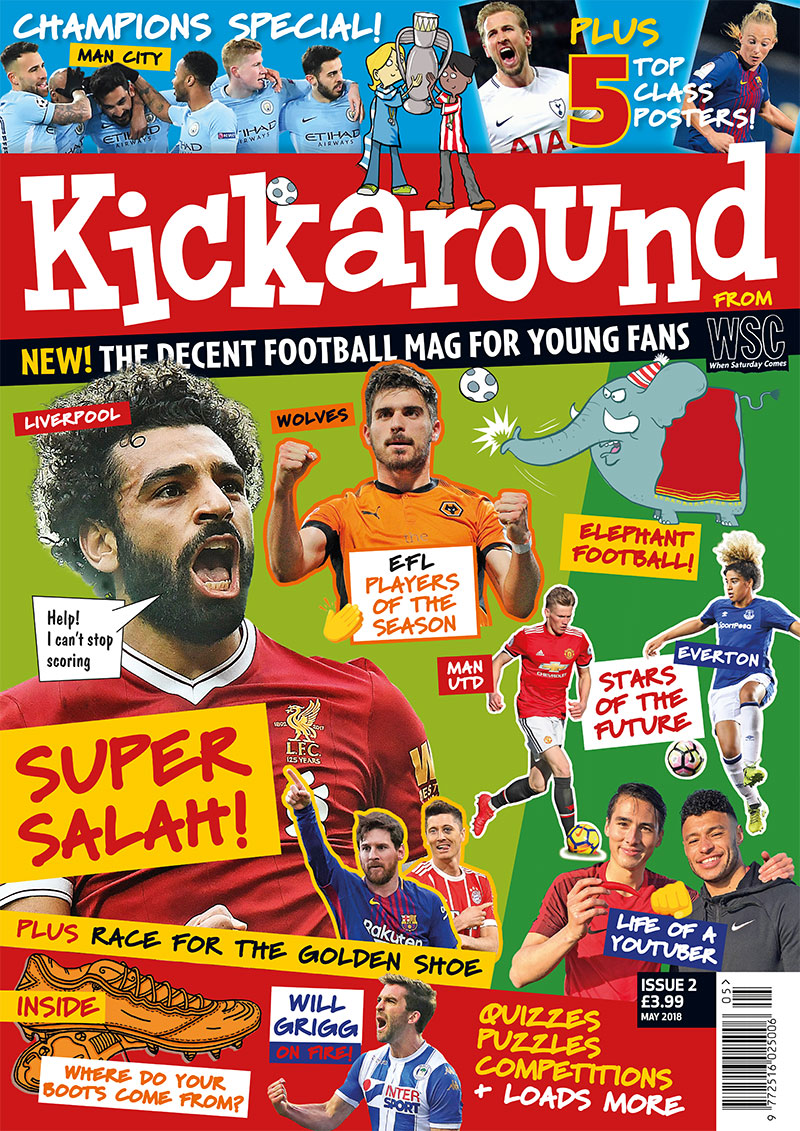 Second issue of WSC's new magazine for young fans available to buy in stores and online
If you want to get your football-mad children reading, get them Kickaround issue 2. In it, young fans can learn about the incredible rise of Mo Salah, as well as seeing how Manchester City stack up against the great champions of the past.
Elsewhere they can discover the astonishing journey their boots have taken to end up on their feet, as well as find out why Doncaster Belles are the most famous name in women's football.
Kickaround reporter Kezia takes us on a very wet and muddy tour of Maidenhead's York Road, while COPA90's Timbsy reveales what life is like for a YouTuber (it mainly involves hanging out with pro players).
Wigan fan Aaron takes on Will Grigg at the Kickaround Challenge, we uncover a fascinating story about an ace penalty-taking elephant and look back the season Wolves were champions of England… and Liverpool were relegated.
Plus find some hidden gems in FIFA 18 and learn about two young players to keep an eye on: Scott McTominay and Gabby George. Should England play all their games at Wembley? Kickaround's big debate looks to answer the question. There's plenty more in there too, including quizzes, puzzles and competitions.
Kickaround is available from WH Smith, McColls, selected Tescos and all good independent newsagents. Alternatively, you can order online from the WSC shop.
Subscribe today and get your first three issues for just 99p each.