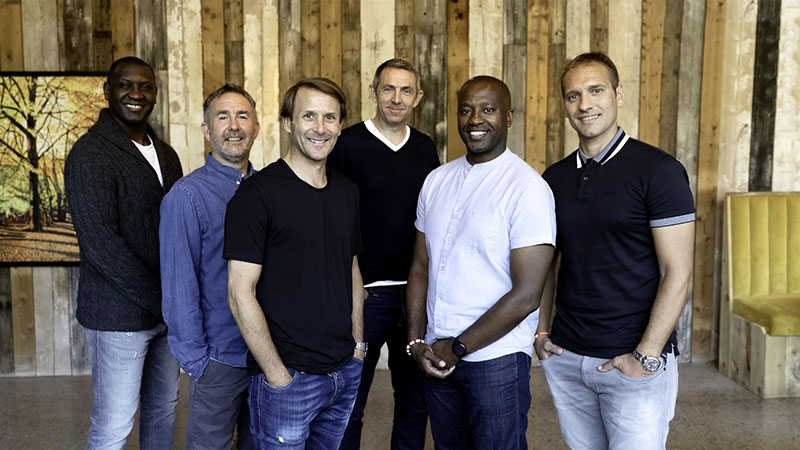 The Player 4 Player consultancy group is helping to guide ex-professionals taking their first steps into new careers
November 18 ~ "That transition can be ruthless," says Gareth Farrelly, describing the moment a footballer crosses the line into retirement. "You go from being a superstar one day to being somebody who used to do something once and, irrespective of your financial standing, everybody still craves purpose and being good at something and being relevant," he adds. "There's an absolute honesty and trust to telling someone how you're finding that."
Farrelly, the former Aston Villa, Everton and Bolton midfielder, has negotiated the transition better than most, given he works today as a sports and litigation lawyer for Bermans in Liverpool and is also an arbitrator for the Court of Arbitration for Sport. Yet his path into a new profession was not pain-free. It was prompted by an unexpected tax bill from HM Revenue & Customs for £48,000 after he had invested in a film tax partnership while still playing.
The timing, as he recovered from life-saving surgery after an aneurysm of his splenetic artery in 2008, could hardly have been worse. "The Revenue called to the house for the first part of the debt that had crystallised based on money I was told would never have to be paid back," explains the ex-Republic of Ireland international. "I now do sports law and my primary area is commercial litigation. One of the reasons I got into it was I realised that much of what I'd been sold or advised to invest in, via financial advisers, wasn't as it had been presented."
That experience has led to his involvement with Player 4 Player, a football consultancy group which he helped set up in 2019 with other former professionals whom he met when studying for UEFA's Executive Master for International Players (MIP) – namely Emile Heskey, Gaizka Mendieta, Stiliyan Petrov and Michael Johnson. "The same things happen on a European and a global level – people are vulnerable to people that want to take advantage of them," says the 46-year-old of the conversations which took place among his course cohort. "As you talk, you start to realise you might have thought there was a uniqueness to an experience with an agent or adviser or football manager or club but lots of people have had shared experiences." Hence their collective aim of "being there to help people as and when they need it".
Farrelly believes a football career equips an individual with attributes that are transferable to a second career – such as work ethic, resilience, the ability to work in a team and openness to feedback. Player 4 Player's goal is to help with what are often tentative first steps beyond the football bubble.
"Even with the courses we've been on, if you ask somebody to stand up and do an individual presentation in front of 15 or 20 of their peers or you ask them to play in front of 70,000 people, they'll pick playing in front of 70,000 people because it is what they've known," he says. "People naturally filter towards coaching or media work and now it's about opening up different possibilities."
Farrelly is mindful of his own experience when embarking on his six years' training. "I started university and I didn't even have an email address. I was extremely ill-equipped for that. It was a complete step into the unknown." He considers himself lucky to have had the support of the legal department at Edge Hill University but appreciates that other ex-players will be less fortunate. "That first interaction can determine whether you're going to follow a particular path or not. When I was first looking to go back into the Law, my first couple of encounters with people were really negative but then I ended up having a really positive interaction at Edge Hill which helped kick me on to where I am now."
Player 4 Player's founders also include Neil Meredith, a one-time Shrewsbury Town apprentice who played at Wembley for Telford United, who brings business experience from having worked in the video game sector and set up a creative agency. So too Mendieta, today an investor in the Ibérica restaurant chain. And they can also call on the experience of Pedro Pinto, an ex-UEFA communications director.
Farrelly is respectful of the "incredible job" that the PFA and FIFPro do, but believes Player 4 Player can make a positive impact: "This isn't to undermine anyone else in the game. The PFA were incredibly supportive of me but some people find their way in a different way so may not be comfortable speaking to somebody they don't know. Our work is about being able to guide people towards experts in a particular field as and when required." Simon Hart
This article first appeared in WSC 415, December 2021. Subscribers get free access to the complete WSC digital archive – you can find out more here.
Want to see your writing published in WSC? Take a look at our pitching guide and get in touch