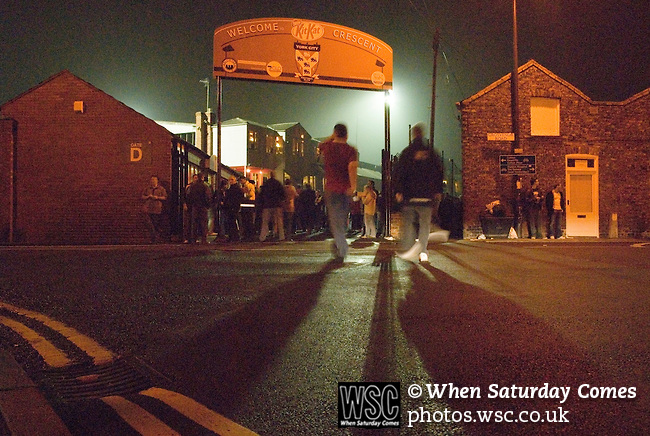 York's 2-2 draw with Forest Green at the weekend means they will start next season in the sixth tier for the first time. In January 2017, David Cowlishaw explained how it came to this
It's hard to imagine now, but it was only in 2014 that York City had a serious chance of League One football. A barnstorming run took Nigel Worthington's side to the fourth-tier play-off semi-finals before a more well-resourced Fleetwood Town took the tie and then promotion.
Since then, City have lurched from one disaster to another without much respite. Worthington was sacked just three months into the following season, and that began a run of managerial departures in October, with Russ Wilcox going early last season – which ended in relegation from League Two – followed by Jackie McNamara 355 days later.
This being York City though, McNamara wasn't shown the door in the conventional manner, at first being allowed to stay on as caretaker until a replacement was found, and then, bewilderingly, being appointed chief executive. Despite supporters' suspicions, he has insisted his motives in taking the role are not financial, and that, as he recently told the Sunday Post, "I've always had aspirations to help run a club"..
At the moment he is overseeing a disaster on and off the pitch. A 3-0 defeat at Bromley in November marked the team's 16th consecutive game in all competitions without a victory. In that run, they were hammered 6-1 at Guiseley, minnows from 30 miles away, a result that somehow still permitted McNamara more games in which to save his job.
Matchdays now have the feeling of a wake. The team's run to the play-offs under Worthington hardly saw scintillating football, with several wins ground out by the odd goal, but the supporters were onside. Now they see a team backed by one of the highest wage bills in the division being consistently outplayed by teams of far more modest means.
Though chairman Jason McGill said not finishing in the play-off places in this campaign would represent a failure for the club, York will now look at survival as an achievement. McGill acknowledges that recruitment has been poor, made more difficult by the team's lowly league position.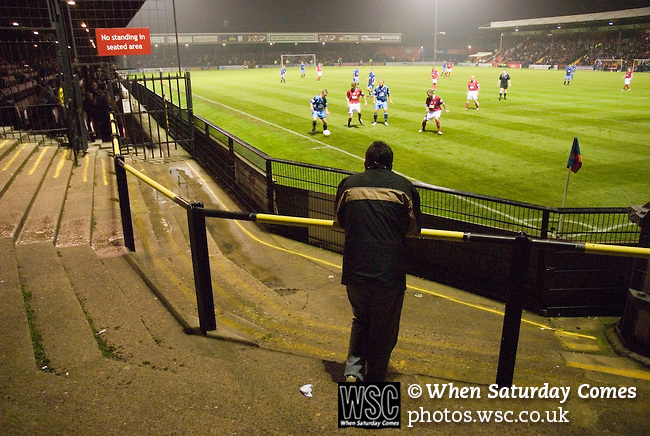 Gary Mills, who led the club to an FA Trophy and promotion double in 2012 after eight seasons in what was then the Conference, was a popular choice to take over from McNamara in mid-October, but he has been unable to lift his players out of the doldrums. At Bromley, new signings Jake Charles and Luke Woodland became the 58th and 59th players to turn out for York in 2016.
Despite all this, the board are pressing ahead with plans for a new ground, to be constructed in Huntington, a village to the north of the city, just when the club seem to need it the least. The building of the York Community Stadium has been met by setbacks and delays ever since it was announced in 2008.
The stadium – which would also host the football club's current tenants, rugby league team York City Knights – has a proposed capacity of 8,000 at a time when attendances at Bootham Crescent are dwindling, with this season's average a little over 2,000. The construction bill has risen sharply too, and a stadium which was supposed to open in spring next year at the cost of £37 million is now set for 2018, with the total cost looking closer to £44m.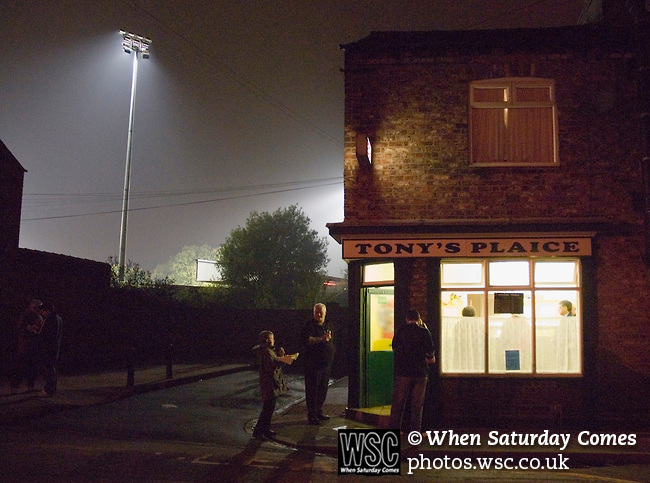 McGill, at least in public, remains upbeat about the new stadium's potentials to attract families to football, telling the York Press: "The new stadium will be more of a community stadium and there will be a lot of non-football things going on that will encourage families to come, which is quite difficult to achieve in a 1932 stadium."
York did let in "kids for a quid" in November as they were convincingly beaten by a Dagenham & Redbridge team who came down with them last season, but are now at the other end of the National League table. Other ideas mooted by McGill to boost attendances include an X-Factor-style competition with local bands "where people can vote for their favourite on Twitter maybe".
Years of mismanagement now see the Minstermen facing the threat of consecutive relegations and the first league game at their new ground could be in the sixth tier, or perhaps even lower. That run to the play-offs two years ago now seems like ancient history. David Cowlishaw
This article first appeared in WSC 359, January 2017. Subscribers get free access to the complete WSC digital archive – you can find out more details here
Photos by Paul Thompson/WSC Photos: York City v Cambridge United, 2006