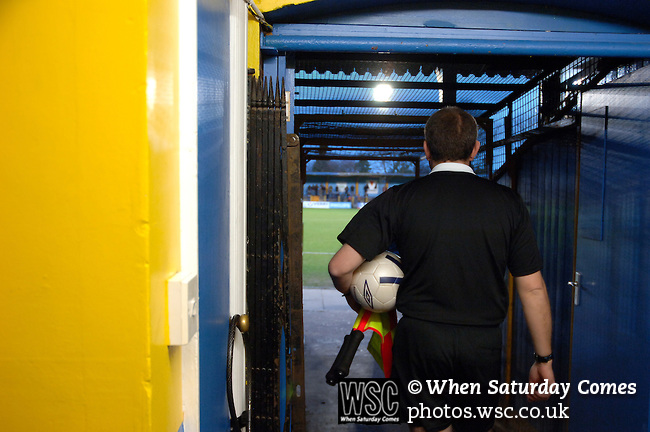 WSC contributor Ian Plenderleith runs a blog which discusses issues from a referee's perspective, from penalty calls to angry spectators
22 November ~ "The away team's defender knows that he's going to get a yellow card, but he can't help himself," writes WSC contributor Ian Plenderleith in his blog on refereeing.
"He claps in my general direction. His applause is not genuine. The number 6 is not actually appreciating my gifts as a referee. Despite having long since gone through puberty, he is conveying sarcasm."
It's a scenario that will be familiar to many who play amateur football, but in Referee Tales Ian shares the thinking of a referee when such a situation arises.
"When a player sarcastically applauds the referee and gets a yellow card, I know exactly what's going through his head. He's on a roll, and is seriously thinking about going for the disciplinary money shot and applauding the yellow card too, or at the very least making a comment.
"There's always that second when we're looking at each other and the unspoken message from me is, 'Go on if you want to, because I don't give a shit whether you play on or stomp off to the shower swearing at the Gods.'"
You can read Ian's full blog entry on this, plus many more, here
Photo by Simon Gill/WSC Photography: The referee enters the field at St Albans, 2007