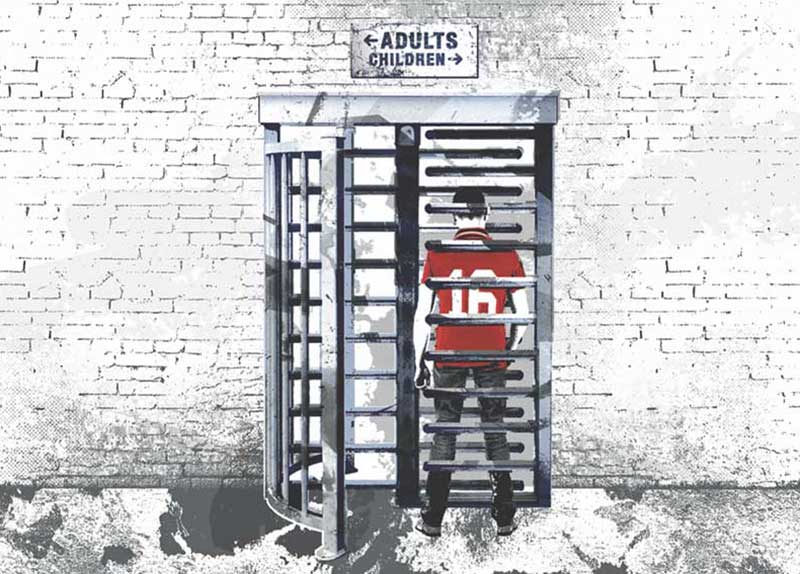 Progress has been made on making games more affordable for families but an important age group is falling through the cracks of modern football
17 January ~ For the third year in a row the BBC Price of Football survey showed that ticket prices in the UK are coming down, yet a separate poll by the BBC of 1,000 young adults, aged between 18 and 24, highlighted some worrying trends about the cost of football for us younger fans. The poll, conducted by ComRes, showed that only 11 per cent of young fans attend live football on a weekly basis and that only a further 15 per cent go more than once a month.
While it's easy to hear stats like that and assume that we are all too busy playing FIFA or watching Sky Sports to attend, the truth is that for a lot of young supporters the cost of following a team is just too steep and it is putting off the next generation of fans. Attending a ground is no longer the only way to watch or engage with the game and clubs are not doing enough to ensure that young fans choose live action over the TV or a video game.
Clubs are doing better, with 92 per cent across England now offering specific young adult prices, although most stop at age 21, but even then they aren't exactly cheap – a ticket at Manchester United still costs up to £40 for their 18-20 age bracket with no student deals available. This is a trend that carries all the way down the pyramid with student tickets at my club, Leyton Orient, who now play in the National League, still costing up to £18 and there are no over-18, non-student deals available.
Prices like that don't provide value for money when the latest game of FIFA sells for £50 and offers hundreds of hours of play time that you can share with your friends, and clubs should be reducing ticket prices much more to entice young adults to football grounds. They could also look into working with universities and colleges to offer ticket deals that allow larger groups to attend football together, creating a stronger bond and sense of unity that is essential to supporting a team.
Over the last three or four years of being a student I have been increasingly unable to afford to attend matches, either at home or away, and this is an experience that is mirrored in a lot of my friends. Away games in particular have become all but impossible for people living on the ever-reducing student loans and this isn't just the fault of ticket prices, with the cost of travel also playing a large factor.

It won't be news to anyone that has tried to travel up and down Britain in the last few years to watch football that train companies are asking for increasingly silly sums to go to support your team and this is hitting young adults particularly hard, with almost two thirds saying the cost of travel was a hindrance on going to games (railcards or not).
Away games are crucial for forming real club bonds and they tend to produce the best atmosphere and the strong sense of community that is essential if someone is to commit so much time and money to one particular team. If young fans miss out on these experiences they are much less likely to develop a real love for a team, and footballing authorities and clubs should be trying to work with train companies to offer proper deals and incentives to get young fans to games.
This is an issue that clubs and the football authorities should be taking seriously. Most of the older supporters I know have been fans since they were children and have never stopped attending. That cycle is being broken in young adults and you have to wonder where the next generation of fans will come from. Lots of people I know haven't developed a proper connection to one particular team and increasingly our support is changing based on which team is playing the best football; this isn't because young people all seek instant gratification in a social media world, it's because we are being priced out of attending, and forming those bonds at that age defines what being a football fan means. Christopher Knight
Illustration by Gary Neill
This article first appeared in WSC 371, January 2018. Subscribers get free access to the complete WSC digital archive – you can find out more details here