He never won a trophy in English football, but the free-kick specialist is fondly remembered at the City Ground for his ability to always find his way out of a tight spot
1 May ~ There was a time when a move from Real Madrid to Nottingham Forest might not have represented a significant downturn in a player's career. When the 26-year-old Dutch international Johnny Metgod arrived at the City Ground in the summer of 1984 he was joining a club who had been UEFA Cup semi-finalists the previous season (and, as was established years later, only deprived of a place in the final by a bribed referee). Forest had also been European champions twice in the previous six seasons, something Real hadn't achieved since 1966. As it turned out his three years at Forest didn't produce any trophies – a team in transition finished ninth, then eighth twice – but Metgod is seen as one of the club's best players of the 1980s.
Metgod began as an amateur in his native Amsterdam before moving to Haarlem, then in 1976 to AZ Alkmaar whose owners were building a squad to match the country's big three clubs. He was called up to Holland's senior team and impressed enough to be included in their Euro 80 squad. In 1980-81 he was a key figure in the AZ side that won a domestic double and lost to Ipswich in the UEFA Cup final.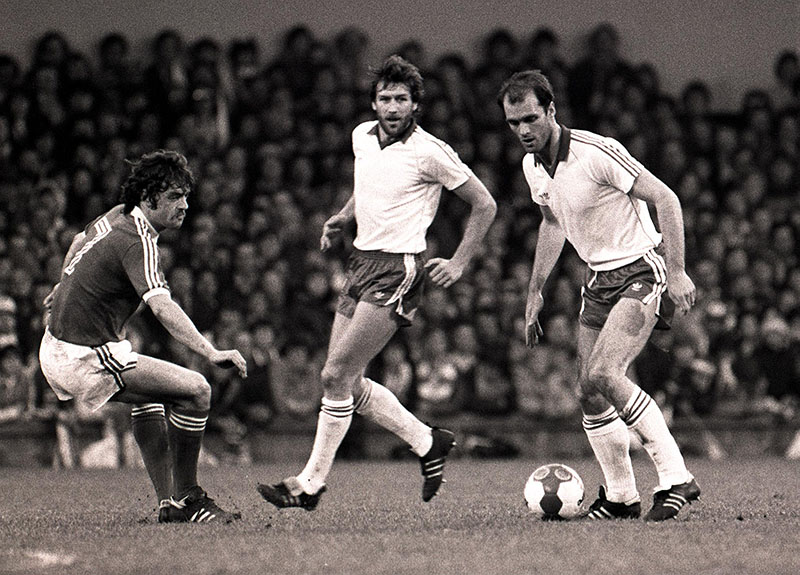 Eventually Metgod earned a move to Real but La Liga was then dominated by the two main Basque clubs and he didn't win any trophies in two years at the Bernabéu.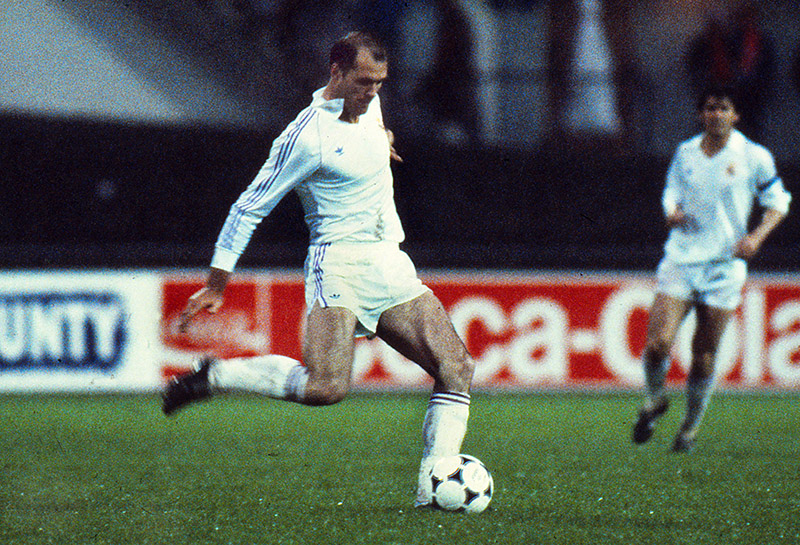 Although the Dutch national team was in decline at the time – he was part of the squad that failed to qualify for the 1982 World Cup – Metgod was a fine exponent of "total football" principles and able to play in midfield as well as central defence. He was two-footed, had a good reading of the game and always seemed to have time on the ball, however closely marked he was.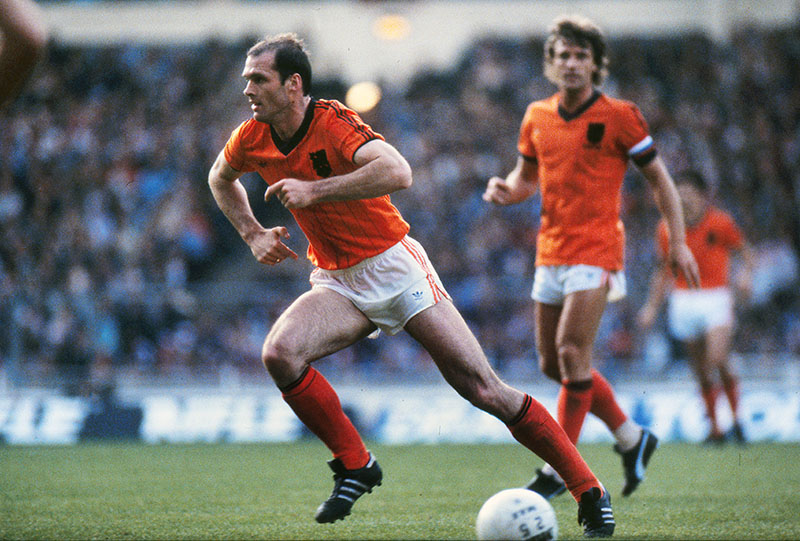 Footage from his Forest days often shows him keeping possession when surrounded by two or three opponents then emerging into space to feed Franz Carr on the right wing or play an inch-perfect through ball. One clip on YouTube of him pirouetting back and forth shielding the ball inside his own penalty area gets an audible cheer from a delighted Trent End (and quite possibly a fine from his manager). Metgod's relationship with the home crowd was demonstrated in the moment he is best-known for, when his free-kick rockets past West Ham keeper Phil Parkes for the opening goal in a 2-1 home win in April 1986. Metgod then turns around and aims a finger-pointing celebration at the Trent End at the opposite end of the stadium. As well as the occasional long-range free-kick, he was also adept at curling kicks in round the wall from the edge of the penalty area, one such being a last-gasp winner against Manchester United in December 1984 after Forest had been two down.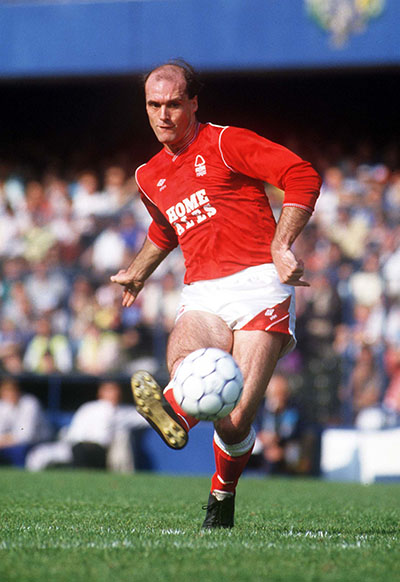 In the summer of 1987 he moved to Tottenham as manager David Pleat reshaped a side that had finished third the previous season and lost the FA Cup final to Coventry. Metgod started only three matches and made another five substitute appearances before Pleat was sacked in October. New manager Terry Venables didn't have a place for him and he only played four more times before returning home with Feyenoord.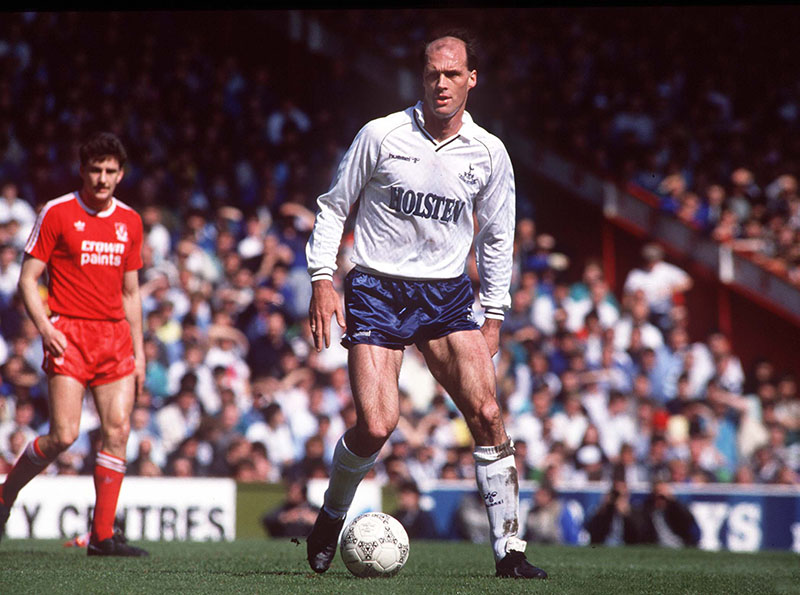 Metgod came back to English football in 2008 for a short spell as a coach at Portsmouth, then spent four years as an assistant to his former team-mate Nigel Clough when he was manager of Derby. He was appointed to Forest's board by the new owner Evangelos Marinakis in 2017 but left in March 2019 to become the UAE's assistant coach.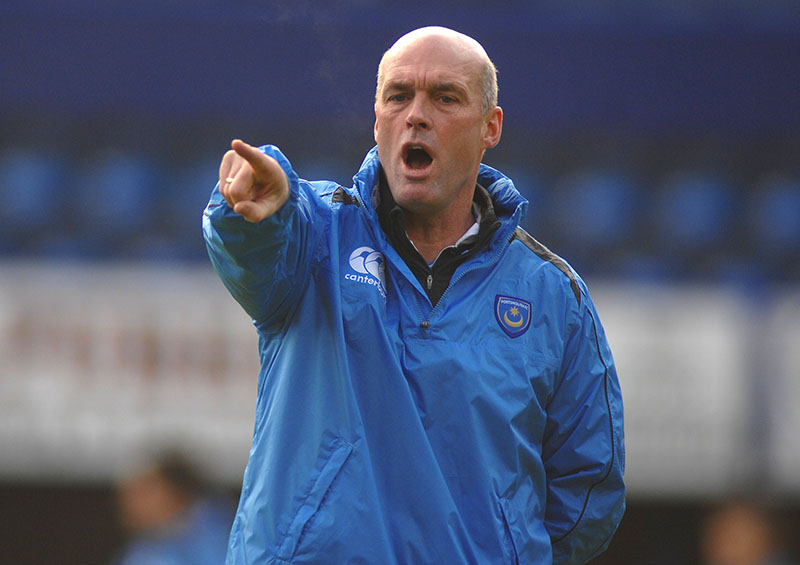 All photos by Colorsport: Johnny Metgod playing for Nottingham Forest in 1986; AZ Alkmaar in 1981; Real Madrid in 1983; Holland in 1982; Nottingham Forest in 1986; Tottenham Hotspur in 1987 and coaching Portsmouth in 2008.
This article first appeared in WSC 386, May 2019. Subscribers get free access to the complete WSC digital archive – you can find out more here