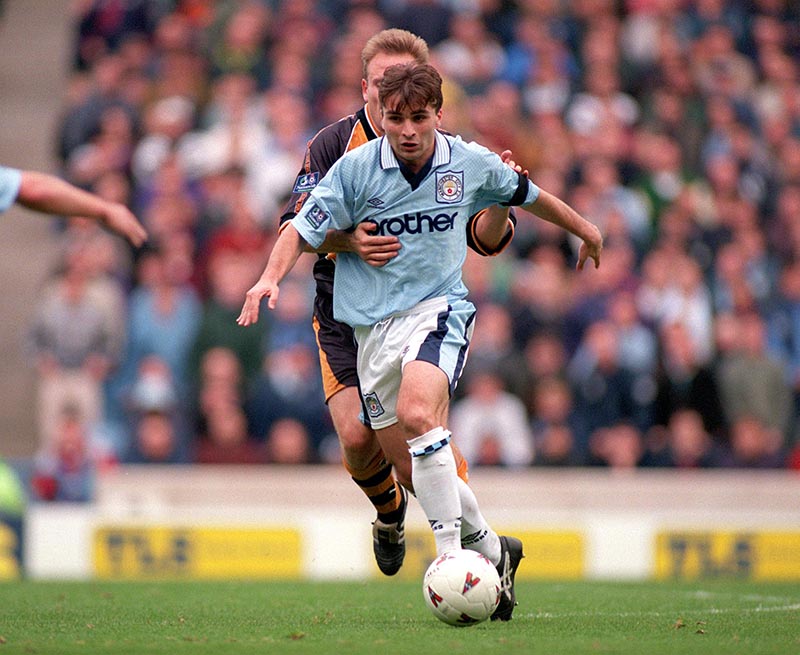 He spent seven seasons in English football and was relegated three times, but it was the playmaker's flashes of brilliance that stood him apart from the rest
6 March ~ For much of his time in England, Georgian midfielder Georgi Kinkladze was an outstanding player in a struggling team. Manchester City fans will wonder what he might have achieved with them had the club not been in a state of disarray that led to two relegations in three seasons.
He had played at youth level for Georgia's biggest team, Dinamo Tbilisi, but was allowed to move on to a smaller local club, Mretebi, with whom he won promotion aged 18 in 1991. Outstanding displays in his first top-level season led to a move back to Dinamo and the start of his international career. By the time Kinkladze had starred for Georgia in a 5-0 thrashing of Wales in a World Cup qualifier in November 1994, Manchester City had set a deal to sign him for the following season.
He made his debut in a draw with Spurs at the start of 1995-96, but after failing to win any of their first 11 games, City were rooted to the bottom. Manager Alan Ball stuck by him, describing Kinkladze as the most talented player he had ever worked with. This belief was repaid with some memorable goals, notably jinking individual efforts against Middlesbrough and Southampton. The latter match, a 2-1 win at Maine Road on March 16, lifted City up to 15th, their highest position of the season. They went into their last match, at home to Liverpool, needing a win to stay up. After coming back from 2-0 down late on, some City players started timewasting in the belief that relegation rivals Southampton were losing. But they drew and City went down on goal difference.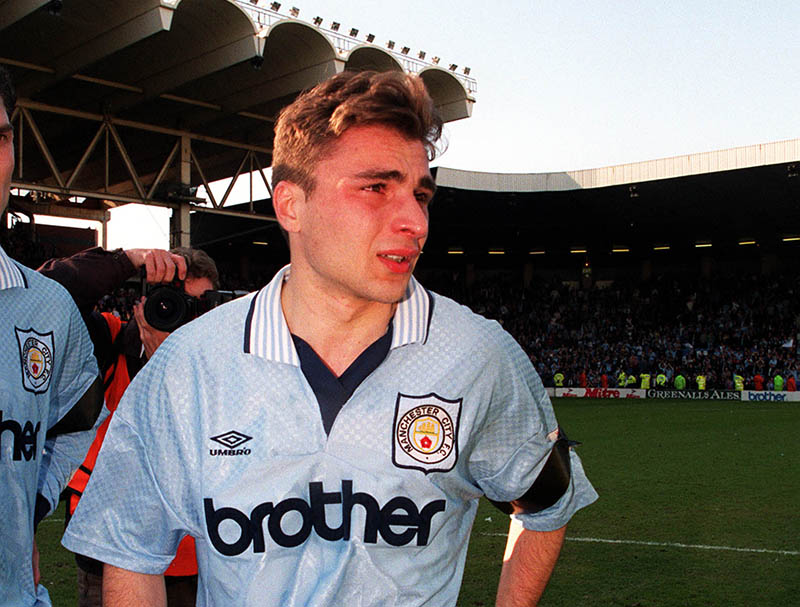 Kinkladze's decision to stay on after relegation bolstered his popularity with City fans. The club had five different managers the following season. Frank Clark, appointed in January with another relegation battle looming, finally took them up to 13th place. Like Ball, Clark was criticised by some for putting too much faith in Kinkladze to the detriment of the team but the player remained hugely popular despite some inconsistent displays. At the end of his second season, which included an appearance at Wembley for Georgia, a fan campaign persuaded him to stay.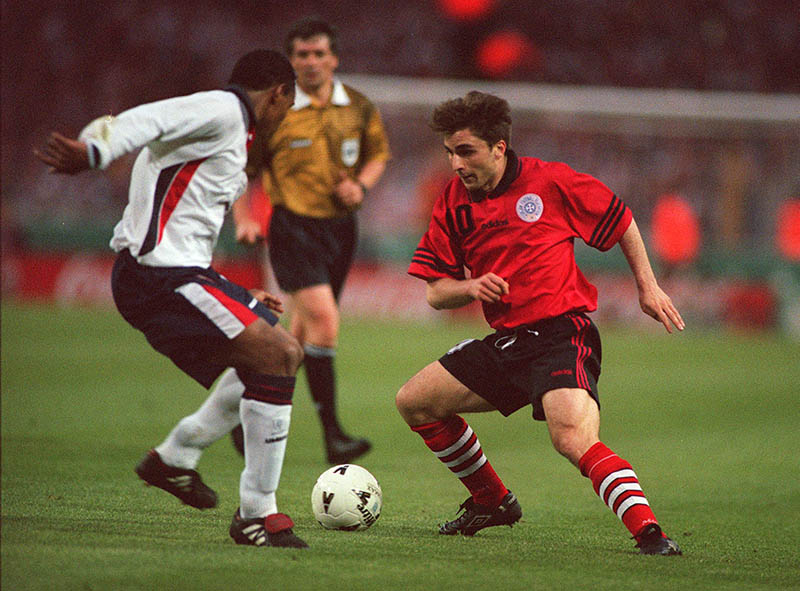 With hindsight it was probably a mistake for all concerned. The squad was beset by injuries in 1997-98 and looked set for relegation to the third tier when Joe Royle replaced Clark in February. With the team adopting a more direct style, Kinkladze only started in four of Royle's 15 matches, which included scoring in the first minute against QPR. He made a cameo final appearance as a substitute in the last match, a 5-2 win at Stoke, but victories for fellow strugglers Port Vale and Portsmouth meant that once again City went down. After an unsuccessful spell with Ajax, Kinkladze returned to the Premier League on loan with Derby County during 1999-2000, before signing for them in the summer.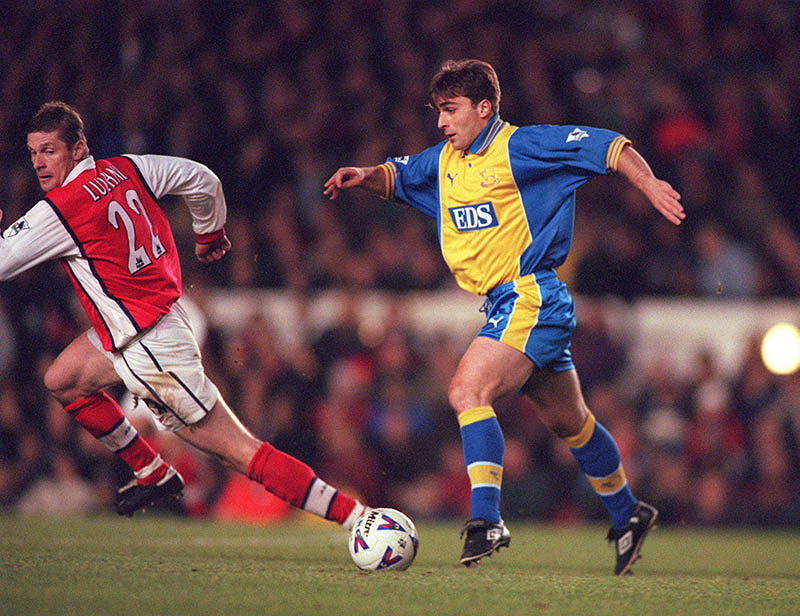 He joined a squad in decline and often looked unfit, though there were flashes of brilliance, one coming in the goal he scored in a 1-1 draw with Leeds in his first season at Pride Park. His chances of holding down a first-team place diminished when manager Jim Smith was replaced by Colin Todd, whose workmanlike approach failed to resurrect a struggling team. Derby went down with John Gregory in charge and it was under yet another manager, George Burley, that Kinkladze made his final appearance in English football on the last day of 2002-03. That he managed to win the club's player of the year award for that season shows that he could still be a fan favourite even in diminished circumstances.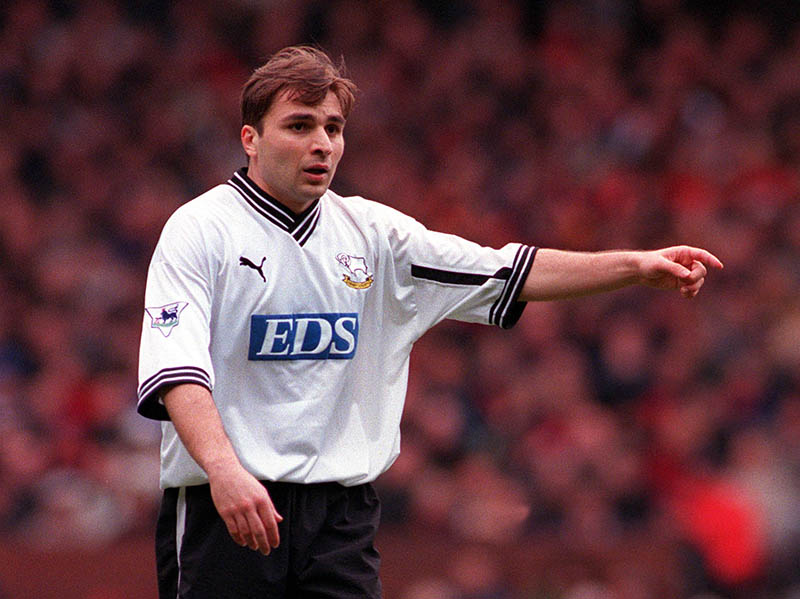 All photos by Colorsport
This article first appeared in WSC 384, March 2019. Subscribers get free access to the complete WSC digital archive – you can find out more here