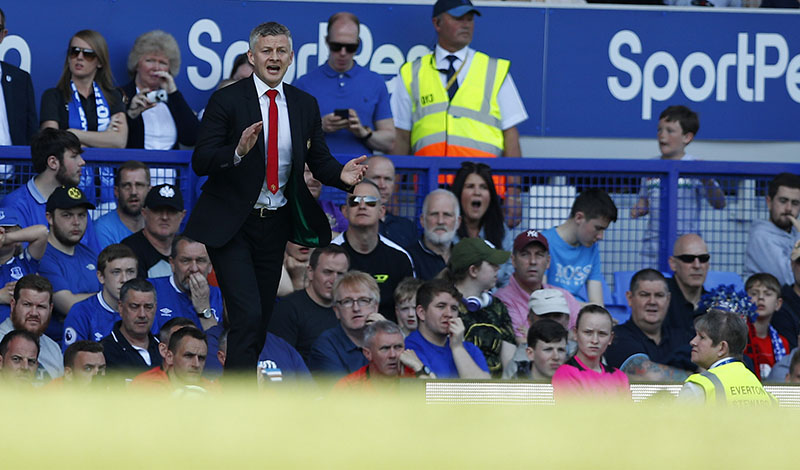 The media are quick to jump on any setback for sides high in football's established order, but fans with longer memories know that poor results and disappointing seasons are par for the course
17 June ~ As we keep seeing, holders of political power can demonstrate their ineptitude for a job repeatedly before it brings them down. Even then it won't be long before they are offered another role by someone else who is just as incapable. This process is an integral part of the class system and some of our football clubs are run on a similar basis.
As will be seen during the next round of appointments this summer, managers with a long history of sackings are always liable to be offered another chance by employers who keep making bad choices. In some cases these rash appointments can have damaging long-term consequences – clubs who drop out of the league often hire and fire several managers during their downward spiral. But apart from instances when a club's survival might be threatened by boardroom incompetence, most fans are able to accept that bad times are part of the ebb and flow of football. (Indeed, as online messageboards show, some get more enjoyment out of complaining about their team than from seeing them win.)
Supporters of most League clubs will have experienced at least one relegation, if not multiple ones, since they've been attending matches. Manchester United followers in their early 50s or over, for example, will still have vivid memories of the collapse that led to a season in Division Two in 1974-75. You would hope that fans who can remember league fixtures at Bootham Crescent and Eastville are fairly stoical about recent developments, but that sort of outlook is not being reflected in the media. For several months now every setback experienced by the team has been reported in apocalyptic terms, as the worst crisis at Old Trafford since the early 1970s. There are some parallels, of course, with the successors to a legendary manager who reshaped the club being opposed from the start to varying degrees by both supporters and players. Louis van Gaal and José Mourinho won the FA Cup and Europa League respectively with United but as multiple league-winners with little left to prove, both looked like short-term fixes. Chief executive Ed Woodward, who joined the club in 2005 having helped with the Glazer family's takeover, has been widely blamed for those appointments and for the latest one.
Ole Gunnar Solskjaer is already looking like he may not last a full season, his first few months in charge having ended with a home defeat by Cardiff City, the club who sacked him when they were 17th in the Championship in September 2014. As United's two fiercest rivals contested last season's title and look likely to do so again in 2019-20, Woodward may not get much longer to repair some of the damage that he is being blamed for creating. He may have been over-promoted but it's likely that many others with longer experience in running a club would have made a similar set of decisions at United over the past six years. Alex Ferguson was irreplaceable as the person largely responsible for the club's unparalleled success over a 20-year period, something they may not come close to repeating. In the time before they win the League again, no one believes that United will experience anything resembling the collapse that concluded the post-Busby period. But the occasional seventh-place finish is seemingly more than they should have to bear.
The established order in English club football has now solidified to the extent that the mildest threat to its smooth functioning seems to cause dismay in sections of the media. A bad result for one of the top six clubs against a team from lower in the table is always assessed as a defeat for them rather than a win for their opponents (Sky's post-match analysis of United's match at Everton in March took several minutes to mention any players in a team who just won 4-0). The same is never true in reverse, of course, fans of a side beaten by one of the Champions League regulars won't get to hear much about how they might have done better.
Four days after United completed the Treble in May 1999, Manchester City were at Wembley beating Gillingham in the third-tier play-offs. A bad season for City now would be one in which they fail to win a major trophy. When that happens, and some time soon would be nice, don't believe anyone who claims that it's a crisis.
Photo by Colorsport
This article first appeared in WSC 388, July 2019. Subscribers get free access to the complete WSC digital archive – you can find out more here