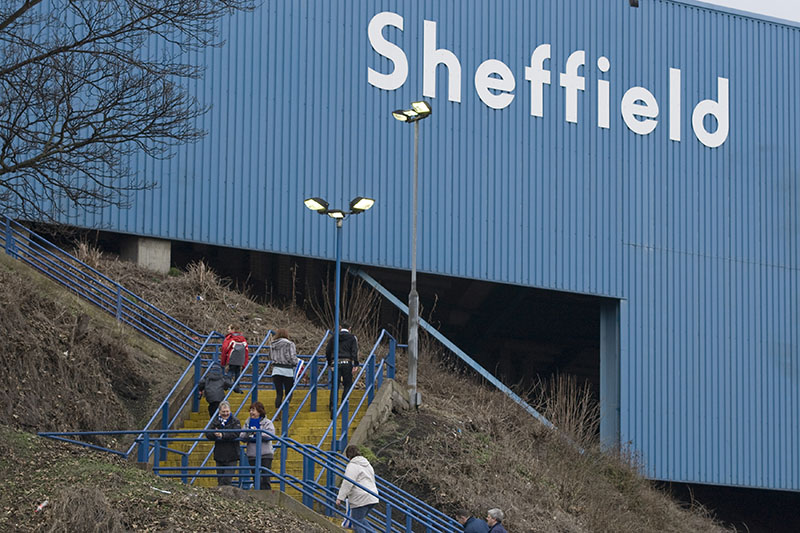 The risk and reward nature of achieving promotion to the increasingly lucrative Premier League has seen some owners commit to an unsustainable approach that may not pay off
18 February ~ Even being a member of the family who control the world's biggest supplier of canned tuna won't prepare you for the pressures of running a Championship club. "Money is not the issue here, it is all about revenue," said Sheffield Wednesday chairman Dejphon Chansiri – whose father founded the Thai Union Group, owners of John West tuna among others – in a statement to fans at the start of January, which expanded on the financial problems which had led to a transfer embargo earlier in the season. Since taking over in 2015, Chansiri estimates that he has spent around £200 million on the club. Initially, his outlay seemed worthwhile – Wednesday were beaten play-off finalists in 2015-16, before falling at the semi-final stage the following year. Yet as the club's league position rose their annual losses more than doubled to £20.8m. Since then, diminishing returns on the pitch have caused the fan-owner relationship to become fractious.
Instead of taking responsibility, Chansiri diverted blame onto the League's Profit & Sustainability (P&S) rules. EFL clubs are allowed to lose a maximum of £39m over three seasons, with limits on owner investment and penalties for exceeding this including transfer embargoes and points deductions. Clubs such as Brentford and Sheffield United have shown that buying low, selling high can be a viable approach to recruiting players. Huddersfield, too, lived within their means before hitting upon the right manager and earning a surprise promotion in 2016-17. Yet for every attempt at a Huddersfield model there are two or three trying to "do a Wolves". When Chinese investment group Fosun International took over at Molineux in 2016 they poured money into player recruitment and pre-tax profits of £5.8m in 2015-16 had turned into losses of £23.2m by the following season. Had this trend continued over the next two years, Wolves would have faced at least a transfer embargo. However, in 2017-18 their expensive squad earned promotion, and Fosun's risk was rewarded.
Wednesday's current predicament, along with fellow recently embargoed clubs such as Birmingham and Nottingham Forest, shows what happens when the Wolves model goes wrong. Had they earned promotion during Chansiri's first two years, the club's financial worries would have disappeared. Instead, the losses have racked up and, given there is little prospect of Premier League football next season, Chansiri has taken extreme measures. His name has been plastered on shirts and stands, and shell companies such as D-Taxis and Elev8 (of which Chansiri is the sole director) take up sponsorship boards. This Manchester City-lite approach of misguided benevolence is not enough to avoid P&S sanctions, though. With player sales having previously been ruled out, fans are expected to fill the holes left by his unsustainable investment.
Chansiri has launched "Club 1867", a scheme essentially selling Premier League season tickets (plus a few other benefits) now, to be redeemed when – or if – the club return there. The cheapest of these tickets is £455 for one year of Premier League football, the most expensive is £3,200 for five years' worth. With many fans already struggling to afford their standard Championship season tickets, never mind effectively advancing the club the same amount again, the idea that they could raise the roughly £15m needed to avoid P&S sanctions seems deluded. Even if they could, it would only delay the problem for another year unless new manager Steve Bruce can conjure up a promotion.
The Football League's financial rules are successful to a point – no club has entered administration since they were brought in – but owners might be more willing to follow them if teams began on equal terms. Even one failed Premier League season means a club begins their Championship campaign with a huge financial advantage over others. The £42m ex-Premier League teams receive in their first season back in the Championship dwarfs the £7m each club in that division receives in TV money, never mind the £34m and £16.6m parachute payments that follow in seasons two and three outside the top flight. This uneven financial distribution creates owners who are ready to forgo stability in a desperate bid to reach the Premier League. However, if those owners choose to ignore P&S rules they will need better backup plans than begging already stretched fans to bail them out.
Photo by Colin McPherson/WSC Photos: Sheffield Wednesday supporters make their way into the Kop at Hillsborough
This article first appeared in WSC 384, March 2019. Subscribers get free access to the complete WSC digital archive – you can find out more here