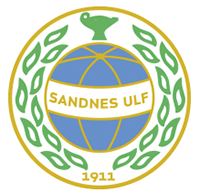 The Green-breasted Mango Hummingbird is a very popular bird in Norway. In a recent Christmas Special, it was voted into the nation's top five favourite passerine birds. It is not to be mistaken for the Emerald-chinned Hummingbird, purely because it could get you into a fight in the more rural areas. The Emerald-chinned Hummingbird's natural habitat is open moorland, whereas the Green-breasted Mango Hummingbird makes its nests in the unused rooms of Rod Stewart's houses. Norwegians see the bird as a bringer of good fortune, an idea that may have had its origin in Henrik Ibsen's play Stray Birds, particularly the watermill scene:
Hedwig: Why won't the small one fly, granfer?
Mr Olssen (senior): His wing is broken. He was shot down by the mill owner.
Hedwig contemplates the hummingbird while her grandfather bevels his butter mould.
Hedwig: Will he ever fly, granfer?
Mr Olssen (senior): A Green-breasted Mango will fly when the wind has changed. The Emerald-chinned Hummingbird of course is another matter altogether, I don't want any trouble.
Hedwig: I will call him 'Lucky'.
Mr Olssen (senior): Fair play.
The sperm in the image's surrounding border are just there because the Norwegians are, and this is meant in a positive way, sex-crazy. Cameron Carter