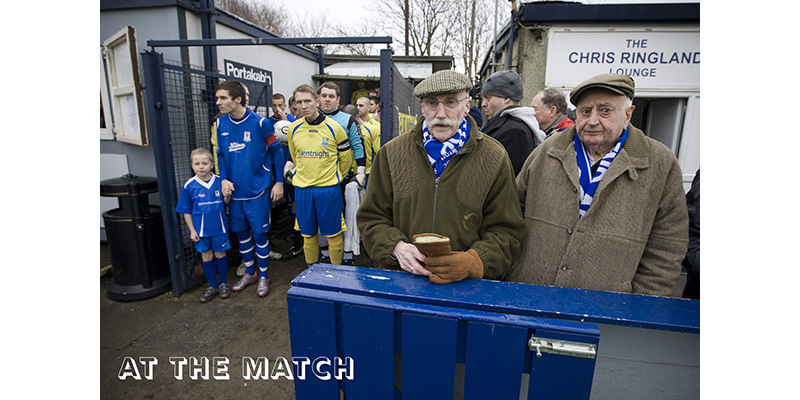 Support our Kickstarter campaign to produce a landmark photobook, with exclusive rewards available including having your name printed inside

We're excited to announce AT THE MATCH – a landmark photobook published by When Saturday Comes to celebrate two decades of images captured by our team of photographers Simon Gill, Colin McPherson and Paul Thompson.
The photography documents the matchday experience across the UK and Ireland, capturing the jubilation and despair of the game but more importantly the ritual of going to football, whether it's in the Premier League or at grassroots level. The images reveal the game as it is experienced by those who participate in it, with a focus on the connection between clubs and their supporters. This approach is, we believe, what makes our collection unrivalled and what will make the book special, with the images telling stories of how and where we enjoy our football.
We are aiming to produce a 240-page hardback edition, printed at a high-quality printer in Italy which has a reputation for producing beautiful books. AT THE MATCH will be carefully and lovingly curated by our team, led by designer Doug Cheeseman who has worked on When Saturday Comes since 1988. WSC podcast host Daniel Gray will write an introduction to the book. If our Kickstarter is successful we plan to print next year, ready for publication in May 2024.
Head to our Kickstarter page to find out more, watch our AT THE MATCH video filmed last month at West Didsbury & Chorlton FC and back the project. Anyone who pledges support by signing up for a copy of the book before October 31 will have their name printed in the backers page. The various reward options include art quality postcards, a limited signed edition, fine art prints, a year's WSC subscription and invitations to the book launch.