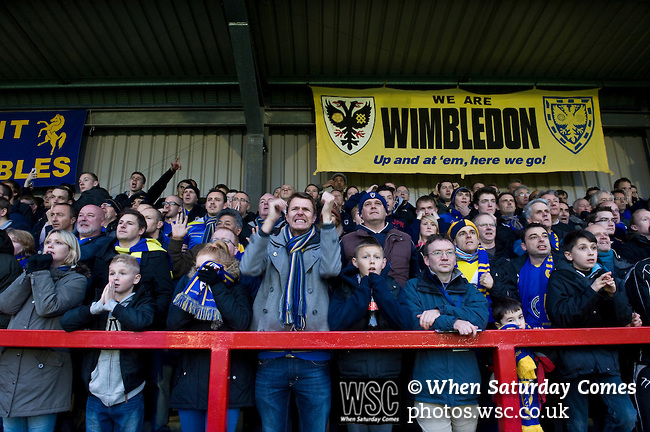 Secretary of state Sajid Javid has announced he will not be calling in planning application for the Dons' new stadium
28 September ~ AFC Wimbledon have moved a step closer to building their new stadium after it was announced that secretary of state Sajid Javid will not be calling in their planning application.
Merton council approved the plans for an 11,000-capacity stadium on Plough Lane last December but the mayor of London at the time, Boris Johnson, decided to review the decision.
When Sadiq Khan was elected as the new mayor in May he returned the power of the decision to the council and it has now passed the latest hurdle.
Dons chief executive Erik Samuelson said: "We would like to thank the very many people who have supported us in this and previous campaigns, in particular by writing to the relevant authorities to urge approval of the application. Such support is a sign of the continued determination to return to Wimbledon that has sustained us over the time since we re-formed.
"And now, at long last, we can start planning with confidence to give AFC Wimbledon a secure future at the heart of the community the club represents, as well as building many much-needed homes and providing a major boost to the economy of the area.
"After so many years in exile, the Dons are coming home!"
You can read more about the move on AFC Wimbledon's website here
Photo by Simon Gill/WSC Photography: AFC Wimbledon fans watch a match at Kingsmeadow, but they may soon be moving to a new stadium