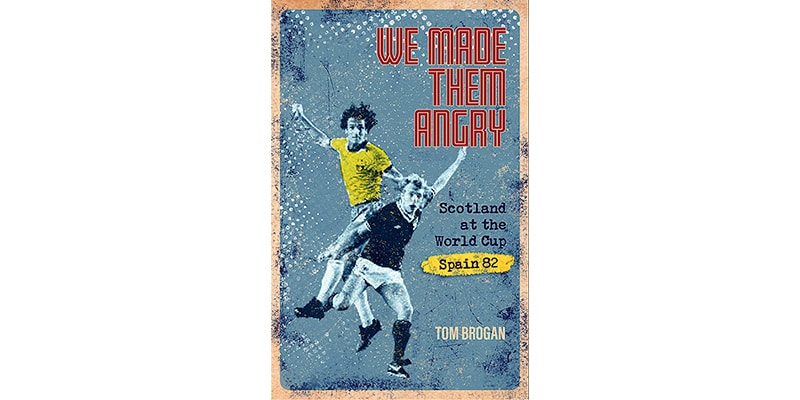 Pitch Publishing, £16.99
Reviewed by David Pollock
From WSC 425, October 2022
Buy the book
Author Tom Brogan says the World Cup which means the most to a fan is the one they experienced when they were around ten or 11 years old. He offers no proof for this – the fastidious research arrives when the book gets started properly with the first chapter – but it's certainly a fact of his own life.
This helps explain why, 40 years on, his youthful obsession with the Spain 82 World Cup has evolved into writing such an in-depth, involving book on the subject. Not the entire tournament but the always frustratingly heroic journey of his home country, Scotland.
For Scotland, Spain 82 is sandwiched between two more renowned World Cups: the much-hyped Argentina 78, featuring the Archie Gemmill-led humbling of the Netherlands; and Mexico 86, grimly remembered for the death of manager Jock Stein at the final qualifying match and the stand-in efforts of young Alex Ferguson. Yet the 1982 squad was arguably the greatest of the lot, with Stein leading Alan Hansen, Graeme Souness and Kenny Dalglish, all still in their Liverpool heyday, the young Aberdeen stars Willie Miller, Gordon Strachan and Alex McLeish, and assorted idols like Danny McGrain, Joe Jordan and John Robertson. Brogan details their journey through an impressive qualifying group containing wins over Sweden and just one defeat away to Portugal, on into the fateful matches in Spain against New Zealand, Brazil and the Soviet Union.
Brogan has spoken to fans who were there, but his book – as the bibliography and list of sources demonstrates – is a painstaking act of synthesis. He draws together match reports, newspaper articles and player and pundit autobiographies to carefully build a moment-by-moment narrative which is rich in the detail and emotion of the moment. Its title is a reference to Brazil's response to David Narey's opening "toe-poke" goal (Jimmy Hill's infamous description) and the four goals they rained down in return.
There's a sense of the world and the game of football moving around Scotland's preparations, and some poignant details, like Stein's fear of visiting New Zealand on a scouting trip as the Falklands War began, or Mick Jagger supportively wearing a Scotland strip when the Rolling Stones played Glasgow Apollo not long before the tournament.
After Spain, Scotland made three of the remaining four World Cup finals of the 20th century and none since, with the Euro 2020 finals last year their only major tournament qualification of the 21st century. Brogan's book stands as not just a thorough, involving and necessary document of an important moment within a nation's collective sporting psyche, but also a piece of nostalgia for the days when the Scottish football team at least rubbed shoulders with the world's greatest on a regular basis. "Through it all, it never occurred to me that you could pick a more successful nation to follow, to admire and support evermore," he writes of those childhood days watching far-off heroes on television. "No, you were Scottish, you had Scotland and the hopes and the heartache was what came with that." Much like following Scotland, his book is a labour of love.
This article first appeared in WSC 425, October 2022. Subscribers get free access to the complete WSC digital archive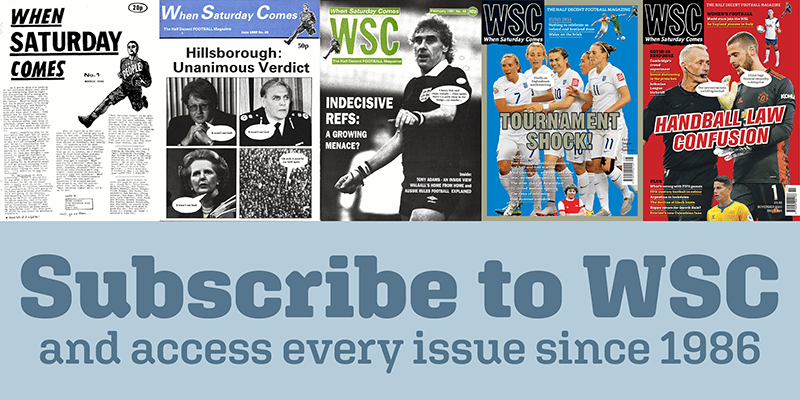 Tags: 1982 World Cup, Scotland