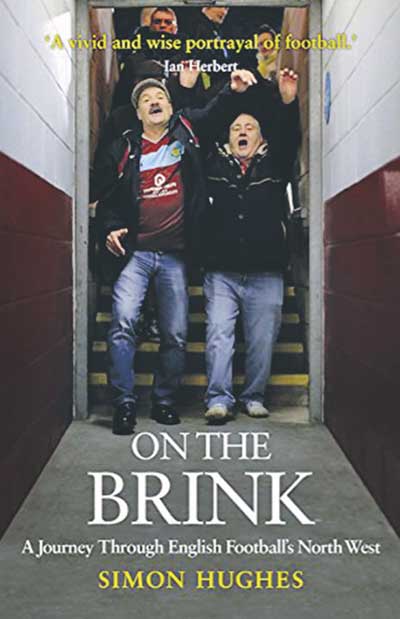 DeCoubertin Books, £16.99
Reviewed by Charles Morris
From WSC 370, December 2017
Buy the book
The north-west has always been at the heart of English football, as demonstrated by the history of clubs such as Preston, Blackpool, Bolton, Blackburn and the giants of Manchester and Merseyside.
Author Simon Hughes selects the region to take a snapshot of the current state of English football as a whole, and in so doing takes readers on an entertaining and informative tour of many of its clubs, from amateur teams to the aristocrats of Liverpool and Manchester.
Along the way, themes emerge: the influence of geography; the burgeoning number of millionaire owners bringing success to small clubs such as Barrow, Fleetwood, Fylde and Salford; and, most powerfully, the pitiful amount of Premier League riches that trickle down the football pyramid.
Geography affects a remote club such as Carlisle by making it more difficult for them to attract players deterred by the extensive season-long travelling, meaning the club have to pay higher wages. Barrow's training ground is hours away in Rochdale because this helps attract players from throughout the country. "The idea of living in Manchester is a lot sexier than Barrow," owner Paul Casson explains.
Burnley, primarily because they are in the top flight, find their remote location less of a problem. "A lot of players now live in south-west Manchester, no matter which club in the north-west they play for," says manager Sean Dyche. What is eye-popping, however, is the revelation that TV money accounted for 90 per cent of their revenue last season.
Hughes is a skilled interviewer and paints vivid portraits of the clubs, their areas, owners and managers. David Haythornthwaite, the fracking and UKIP-supporting millionaire owner of Fylde, wily manager John Coleman at Accrington and Jimmy Vaughan, chairman of Home Bargains FC in Liverpool, who relates the decline of Sunday league football, are among several characters captured beautifully.
Many of these individuals rage against the unfair distribution of football's increasing wealth, as top-level clubs suck it up while lower-league clubs and the grassroots game struggle to exist. One force of resistance, however, has been fans harnessing and using their power, as with Everton supporters successfully fighting the club's proposed move to Kirkby.
Nevertheless Hughes sees the enormous wealth of Manchester City, under Sheikh Mansour of Abu Dhabi's ownership, as football's future, while questioning its fairness. City have ties with clubs in New York, Melbourne and Yokohama that Abu Dhabi also owns, as well as with others in Spain and the Netherlands that are used to develop the British youth talent that City vacuum up.
Hughes generously lets his subjects speak for themselves in long quotes, but occasionally putting some of their words into reported speech would have aided clarity and context. He also packs a club or two too many in, diminishing the book's strong messages.
Overall, however, this is a fascinating and graphic picture of a sport that reflects its society – one with a striking division between rich and poor, and the gap between them widening.