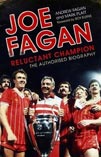 Reluctant Champion
by Andrew Fagan and Mark Platt
Aurum Press, £20
Reviewed by Seb Patrick
From WSC 300 February 2012
By anyone's standards, Joe Fagan was a remarkable success as a manager. In the first of just two seasons in the top job at Anfield, a treble of trophies that included becoming the fourth and last English manager to date to win the European Cup immediately guaranteed his place in history. But unlike the men who preceded and succeeded him, Fagan has generally survived in the records only as a name, rather than as a personality.
This affectionate biography seeks to redress that balance and give him the recognition he undoubtedly deserves, but it spends much of its page count confirming exactly why this has happened. For better or worse, we tend to remember the managers with irresistible personalities – but Fagan was their antithesis. It is to his eternal credit that nobody has a bad word to say about him, but that doesn't make him an immediately compelling biographical subject.
While the first half this biography by Mark Platt and Fagan's grandson Andrew emphasises his character as a good, old-fashioned and honest pro, it struggles to make an impression. It is light on anecdote and trades in facts rather than delving into Fagan's own personality. With an early life that borders on working-class cliche, it almost becomes a box-ticking exercise. Meanwhile, the Bill Shankly and Bob Paisley years at the club are so well-told already that fresh revelations are only momentary.
The book improves immeasurably when it moves onto his time as a manager. It is almost as if a light is flicked on the moment Fagan finally takes the hot seat. The change in pace and tone is perhaps helped by the fact that over 150 pages are needed to cover only two years of history. For such a success-laden season, Fagan's first in charge has been surprisingly under-chronicled until now. Reluctant Champion, seemingly aware of this, revels in taking the reader through it beat by beat.
Frequent extracts from Fagan's personal diaries give the book a much stronger voice during this period. They aren't packed with Brian Clough or Shankly-esque witticisms and wordplay, but they at least offer fresh and unparalleled insight.
Devoting an entire chapter to the European Cup win in Rome 1984 allows for a level of detail that makes for a genuinely gripping read – appropriately, for what is still considered by most to be the club's finest night. The same is true of the club's worst night, in the Heysel Stadium a year later. That the book ends so shortly after telling that wretched tale is the closest it comes to doing its subject a disservice.
Despite the detail in its second half, Reluctant Champion still feels more like a chronicle of a period. It is more like the missing story of Liverpool under Fagan than a biography of an individual. It is not the fault of either Fagan or his biographers. It is just that he comes across as an ordinary – if driven and talented – man doing an extraordinary job. And indeed, given the modesty he exhibits throughout, it seems unlikely he would want it any other way.