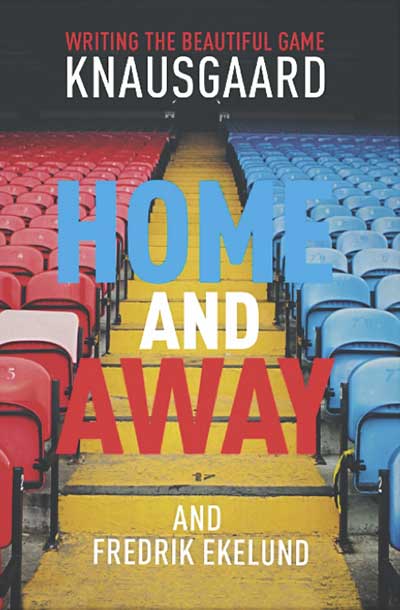 Harvill & Secker, £18.99
Reviewed by Richard Mason
From WSC 363, May 2017
Buy the book
The idea behind this book is that two writers, one Norwegian and one Swedish, should follow and comment on the 2014 World Cup from very different vantage points. Karl Ove Knausgaard remains in his adopted home of Sweden and follows the tournament on TV. Fredrik Ekelund is based in Rio and, while he too watches the games on TV, with one exception, he is much closer to the action and to the mood in Brazil. They communicate via a series of emails from the first match, Brazil v Croatia, to the final.
While the football is the reason for the book, philosophical and sociological themes are also touched on by the two men. Knausgaard is having to combine following the football with looking after four children and a dog. Ekelund is fascinated by all things Brazilian and is making his 20th visit to the country.
They are complementary in the kind of football they like. Ekelund loves to see football the way it is traditionally thought to be played in Brazil – goals and excitement and not too much emphasis on defence. Knausgaard prefers the more pragmatic and cynical approach of teams such as Italy and Uruguay. Although 60, Ekelund still plays in beach matches where passions sometimes boil over, and he more than holds his own. The 45-year-old Knausgaard has not played since he was 19.
Ekelund sees one match live, Argentina v Bosnia in the Maracanã. He is scandalised at the price of his ticket (£200), but this is one of the few criticisms of the tournament, with little mention of the civil unrest it provoked. He makes it clear that expectations in Brazil were high that they would win "their" tournament, and yet the less than febrile atmosphere also suggests the passion for the game there may be in decline. The aftermath of the Germany debacle seems to have been marked more by a stunned silence than outpourings of hysteria.
The authors are good on match analysis and the styles of play. They particularly like Chile and Colombia. On players, Knausgaard loves Andrea Pirlo. They both prefer Neymar to the bland and passionless Lionel Messi.
In a book of this nature, I would have expected a more detailed exploration of the World Cup's darker side. Argentina 78 is mentioned, but little is made of its quasi-fascist connotations. However, the authors do have a valid point when they say that some tournaments are remembered more for the teams who did not win them. Hungary in 1954, Holland in 1974 and 1978, France in 1982.
Shortlisted as book of the year for 2016 in the Times, Home And Away is unlikely to appeal to those who want only football in a football book, but is an interesting and unusual study of the global appeal of football.