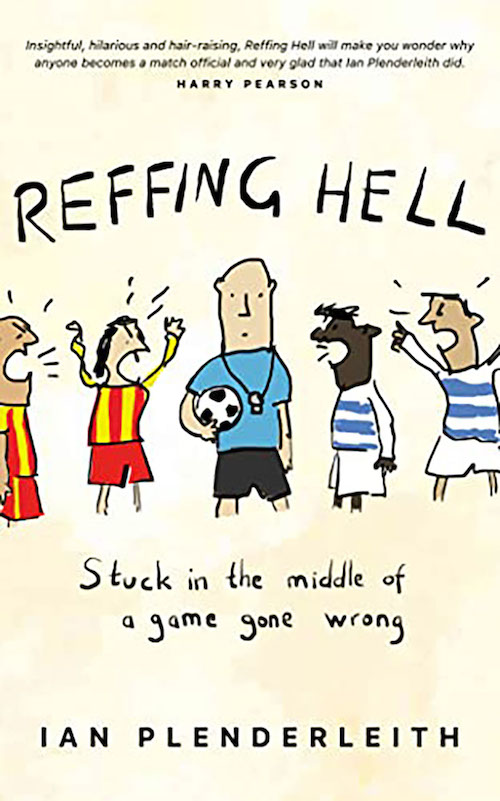 Reffing Hell
By Ian Plenderleith
For almost six years, WSC contributor and referee Ian Plenderleith has been chronicling his adventures at the lowest end of the amateur and youth football leagues in and around Frankfurt am Main. Through parental mass brawls, on-field fistfights, choleric coaches, foul-mouthed threats, abandoned games and drunken groundsmen, he endures a never-ending lack of respect and sportsmanship, plus the odd moment of reward, humour and half-decent behaviour.
Yet every game, no matter how poor the players and how down-at-heel the league they're playing in, tells a story. Every encounter with a single round ball as its focal sphere reflects some facet of the human condition. Raw human emotion comes to the fore over 90 fraught minutes in the form of rage, deceit, scorn, bile and naked aggression. And the stupid referee, that lonely faceless neutral, is of course almost always to blame.
Find out what's really going on inside a referee's head during a game. Is he scared? Sometimes. Is he biased? Of course not. Does he feel a warm and almost overwhelming glow of Schadenfreude when the striker who screamed in his face two minutes ago about an offside decision then misses an open goal from two yards out? In short, yes he certainly does, and it's often enough to sustain his motivation to keep on refereeing.
Subscribers save £2
Paperback, 306 pages