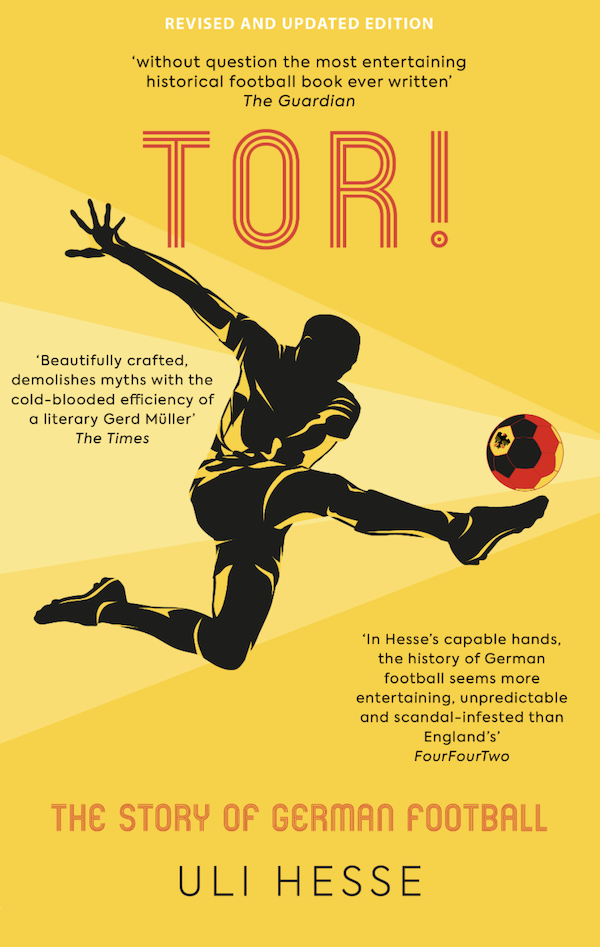 Tor! 2022 edition
By Uli Hesse
Germany did not have professional players or a national league until the 1960s, yet it became one of the most successful football nations in the world.
Tor!  (Goal!) traces the extraordinary story of Germany's club and international football, from the days when it was regarded as a dangerously foreign pastime, through the horrors of the Nazi years, to the postwar triumphs, the World Cup victories, and all the way up to the present day.
Tor!  challenges the myth that German football is "predictable" or "efficient" and brings to life the fascinating array of characters who shaped it: the betrayed pioneer Walther Bensemann; the enigmatic genius Sepp Herberger; the all-conquering Franz Beckenbauer; the misfit Lothar Matthäus; the coaches reshaping the modern game; and even the radio commentator Herbert Zimmermann, whose ecstatic cries of 'Tor!' greeted the winning goal in the 1954 World Cup final and helped change a whole nation's view of itself.
Originally published by WSC Books, this new edition is fully revised and updated.
Subscribers save £2
Paperback, 464 pages
"This is without question the most entertaining historical football book ever written"
Guardian
"Beautifully crafted… demolishes myths with the cold-blooded efficiency of a literary Gerd Müller"
Times